Jan 11, 2019
Stay warm on your wedding day with the perfect wedding dress and Bolero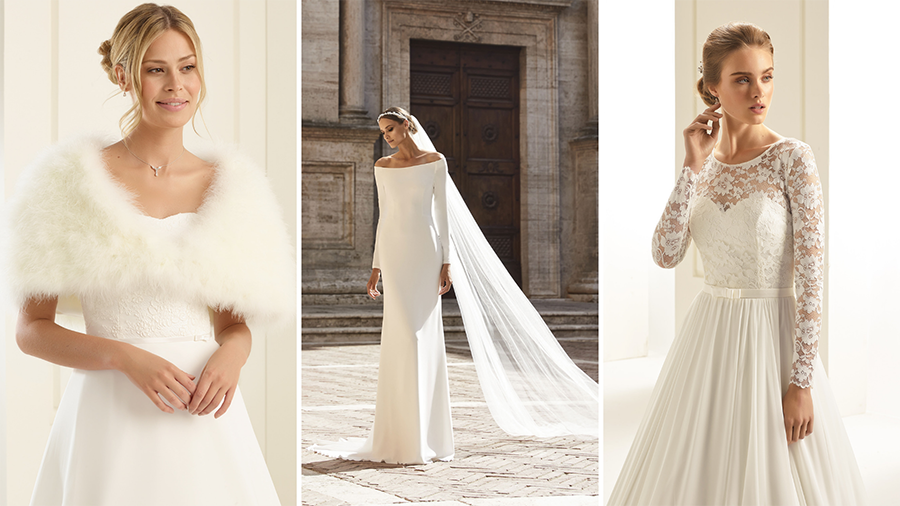 Winter Weddings have a unique and magical atmosphere with over a thousand ideas for themed decorations to make any location warm, welcome and inspiring for all guests.
Winter weddings often occur during the 'low season' and venues can become much more affordable during these months. This leaves room for creativity and a complete choice of wedding outfits for both the bride and the groom.
So where do you start? How do you choose the perfect outfit for one of the happiest days of your life?
Are you a shop looking for ideas for winter wedding dresses? Or a bride looking for that last-minute Bolero to keep warm?
If you're planning your perfect winter wedding or have brides searching for a winter accessory, continue reading.
At Bianco Evento, we are here to give you inspiration and ideas on the best wedding dress to wear on your wedding day.
If you're a bride who loves classic wedding silhouettes, you can count on an A-line dress with a sweetheart strapless neckline to easily wear a bolero or even a winter cape. In the following designs, you will also see classic mermaid and long-sleeved dresses.
A bolero can have a front closure, but it can also be open at the décolleté if you prefer an accessory that is more like a stole or a shrug.
From the latest Bianco Evento collection, these are the dresses we recommend for a Winter Wedding:
Tiffany or Nicole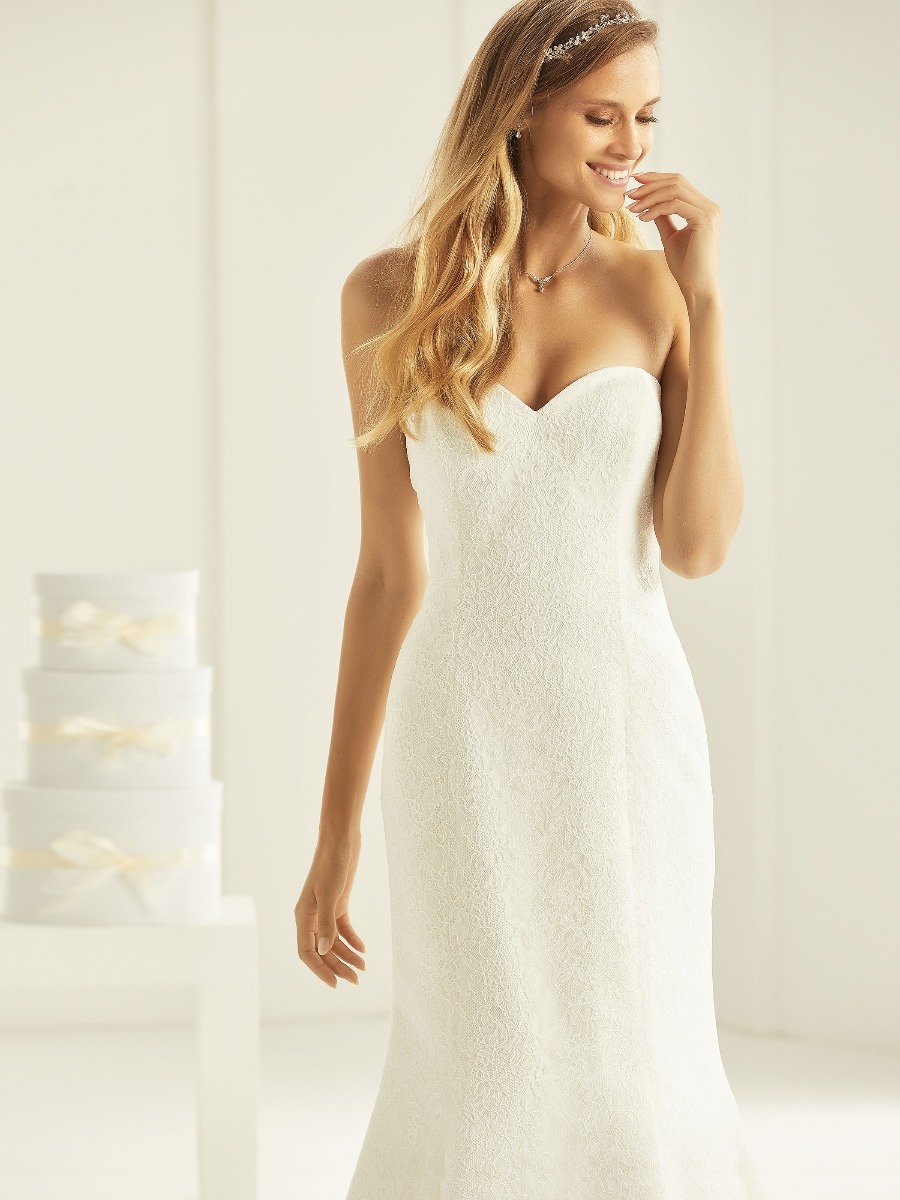 Atlantis or Arielle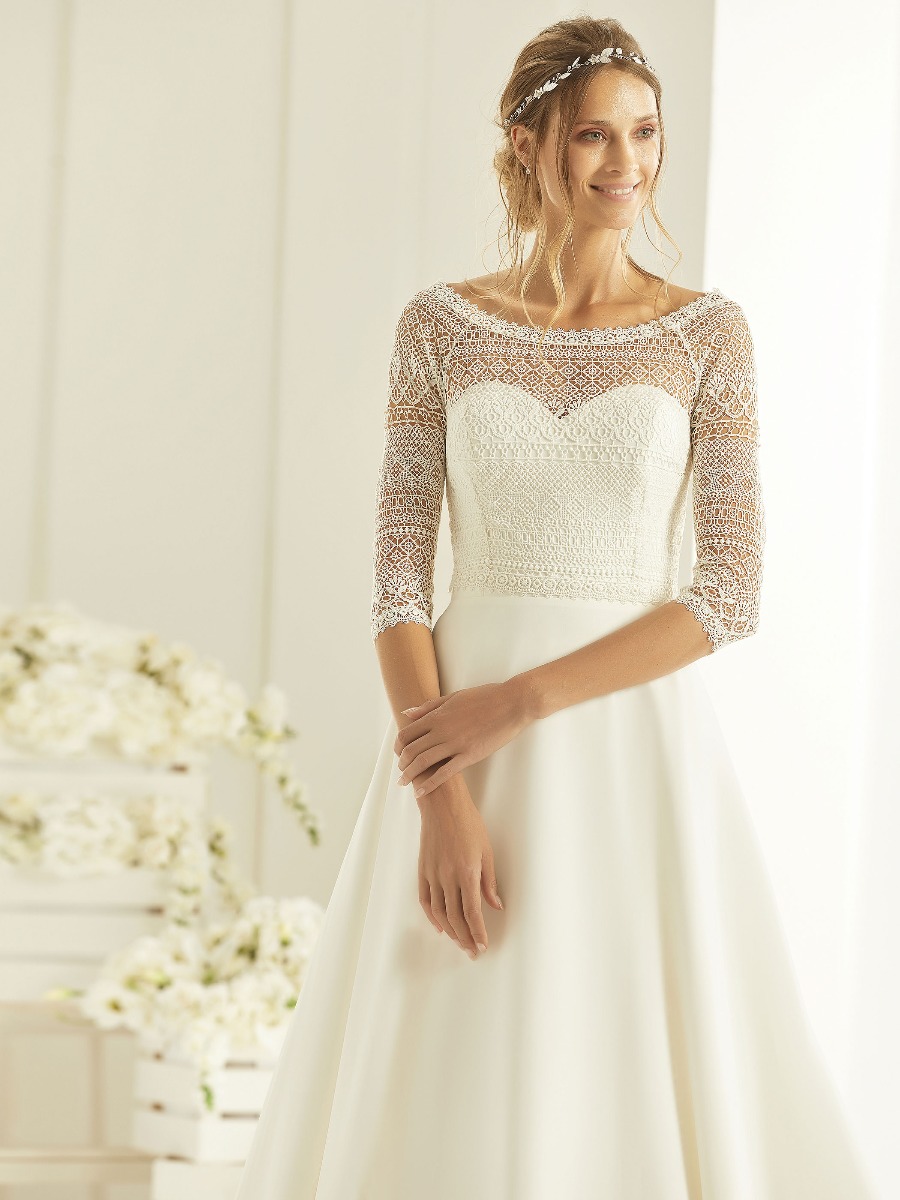 Harmonia and E280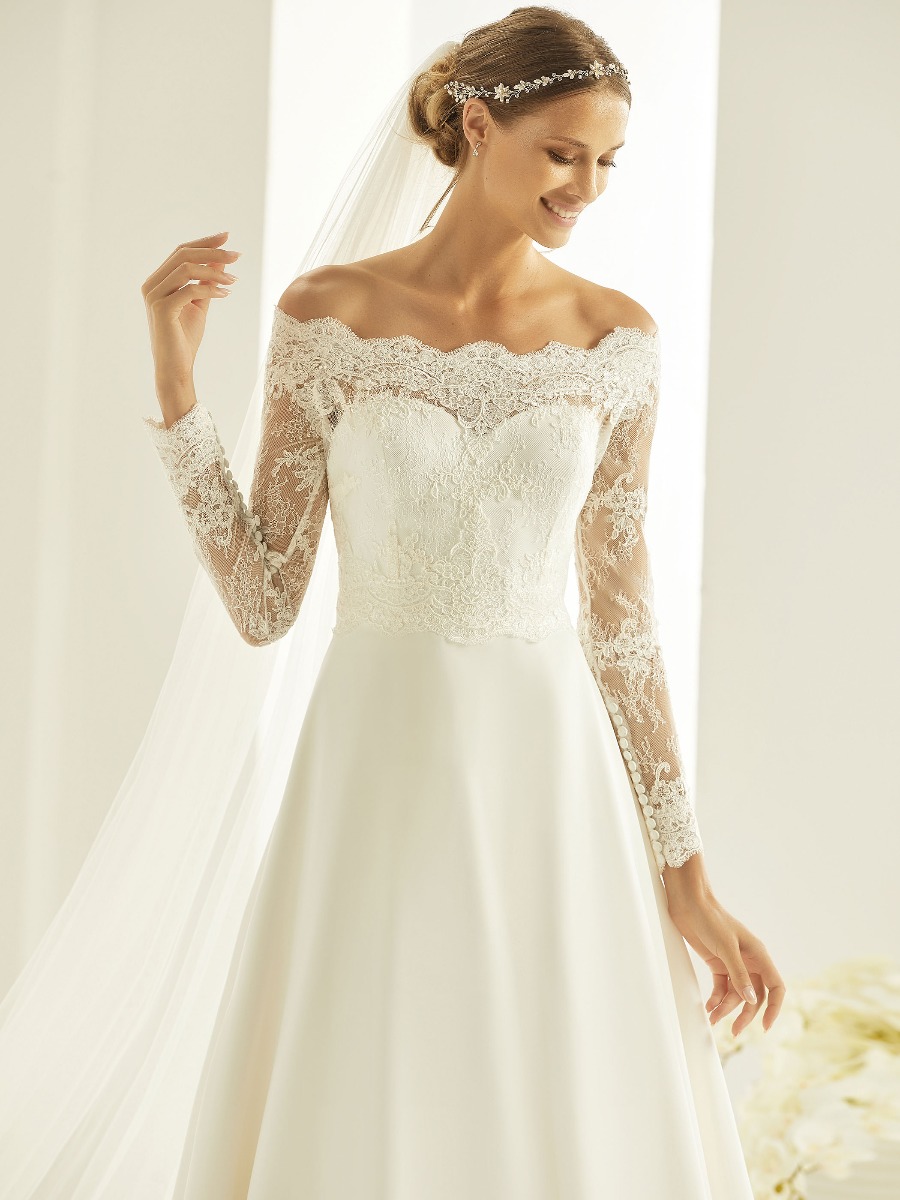 Heidi
Dalila
To complete the outfit, you can add a faux fur bolero-like E262, E4A or the cape, E3 or the jacket E42.