Jul 24, 2020
Relaxed Silhouettes or Jumpsuits? Check These Laid-Back Yet Gorgeous Outfits for the Bridechilla in You!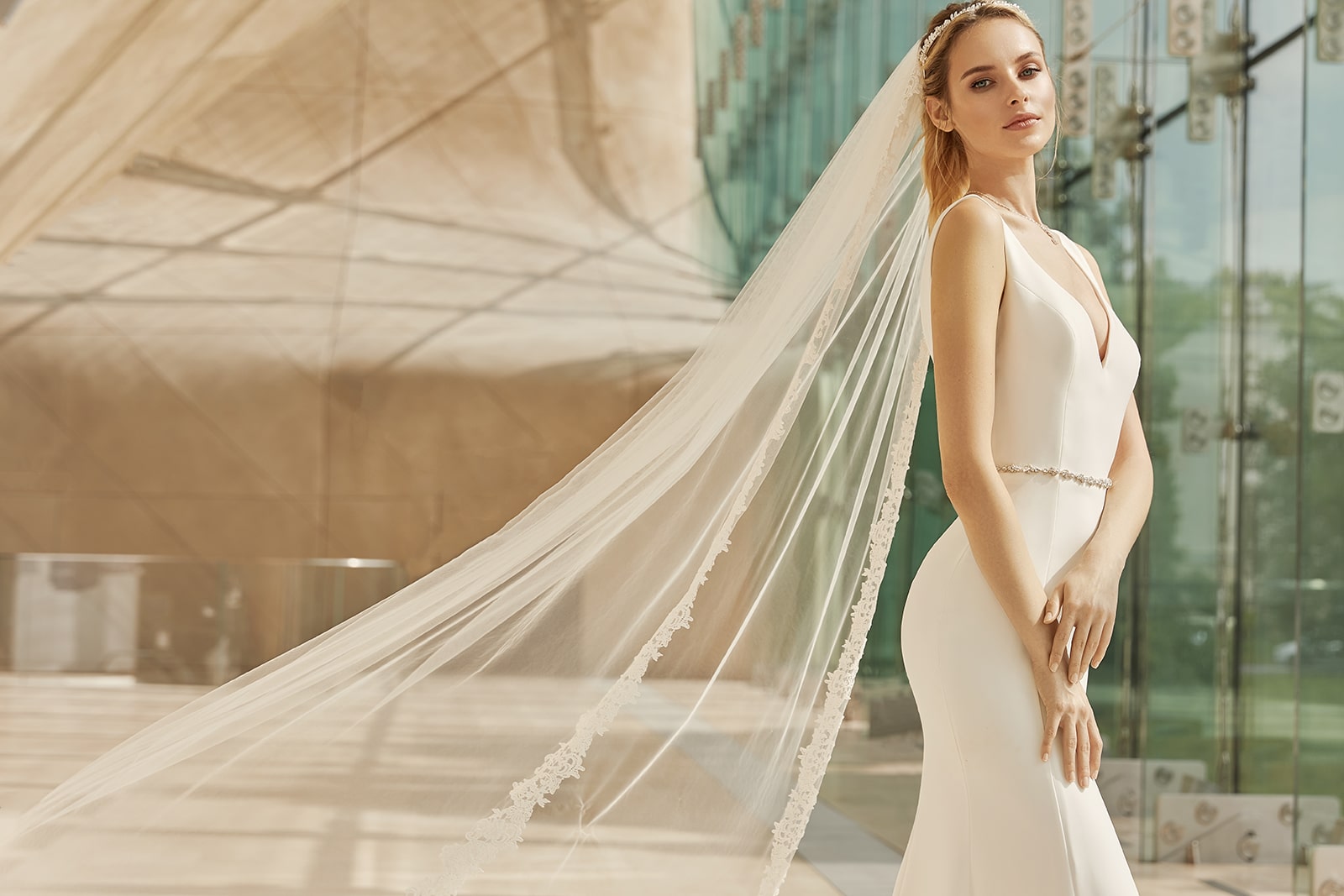 Do you identify as a 'bridechilla'? Are you more in love with relaxed silhouettes and asymmetrical hemlines than with structured corsets and full skirts? Well, you are in luck! Laid-back bridal style has been on the rise over the last decade. However, in the post-covid era, minimalistic, often casual, wedding fashion has become the first choice for many brides, in an attempt to limit expenditure and extravagance. Whether you have chosen to say 'I do' at a picturesque beach, or at nearby farm or your own backyard; whether you will have only your officiant and photographer at your wedding or would like to be surrounded by your loved ones to when you exchange vows, you deserve to feel every bit like the queen that you are on this very special day. You need a dress that is casual yet chic, striking the right balance between relaxed and formal. Don't you worry, brides! We have got the list of just the right numbers ready for you. Let's take a look.
---
Simple silhouettes
So white bridal gowns are not your thing! You would rather prefer a no lace, no frills version of them. How about more relaxed silhouettes like mermaid like Nicole or an A-line like Calva?? Go for clear, neat necklines that don't look but still look nice. Whether it is a high neckline or a deep plunging one, it will look good as long as you are comfortable in it. Off-shoulder dresses with open and cutout backs, like Tatiana, have started gaining much love from brides everywhere, simply because they feel less restricting and just the right bit sultry, if you will.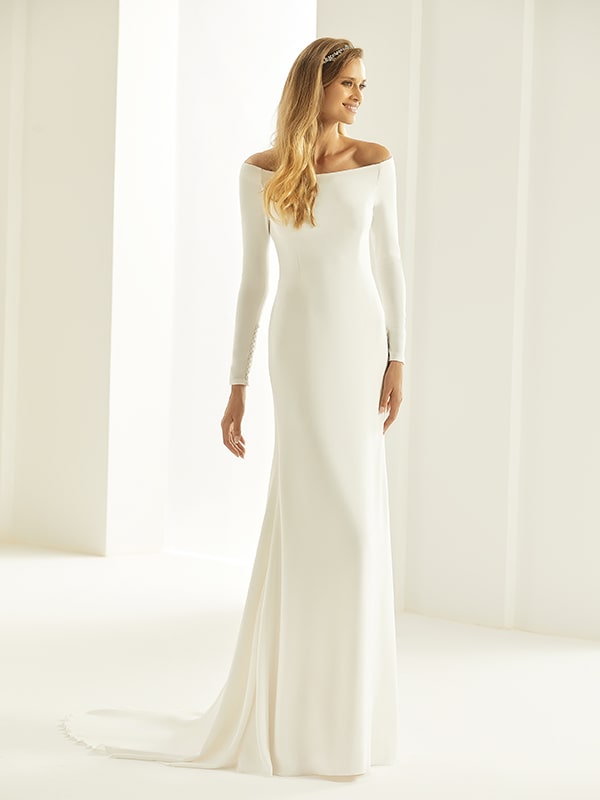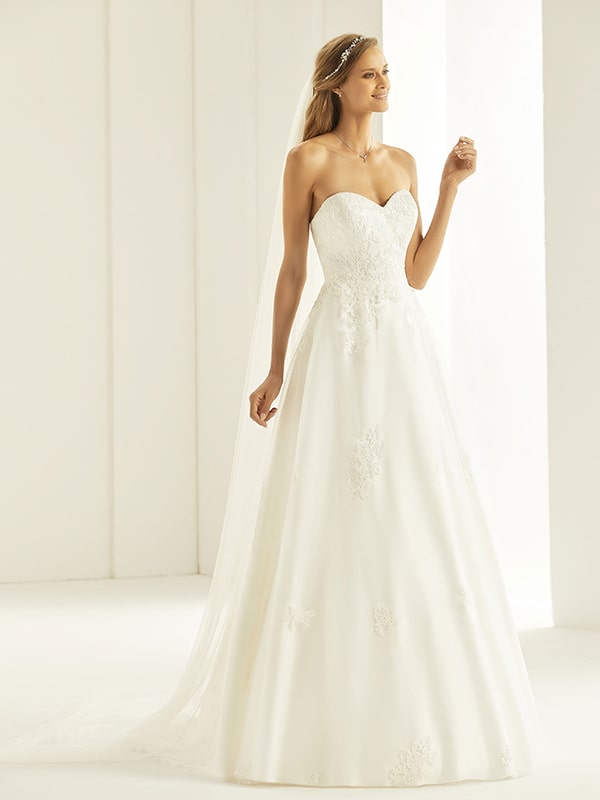 ---
Separates
If you are one who struggles with decisions, you have bridal separates to save the day for you. Versatility is what makes these separates such favourites of brides-to-be. Going through several looks throughout your wedding day becomes so very easy if you have the right bridal separates at hand. From flouncy skirts like Butterfly and Madagascar to crop tops such as E 310, bodysuits to sweaters like E 326, camis to pants - choices are aplenty. Keep a few corsets like E 337 or E 319 handy, so that you can go from being skirted for your grand ceremony to pairing the corset with pants for a night of crazy dancing, in a jiffy.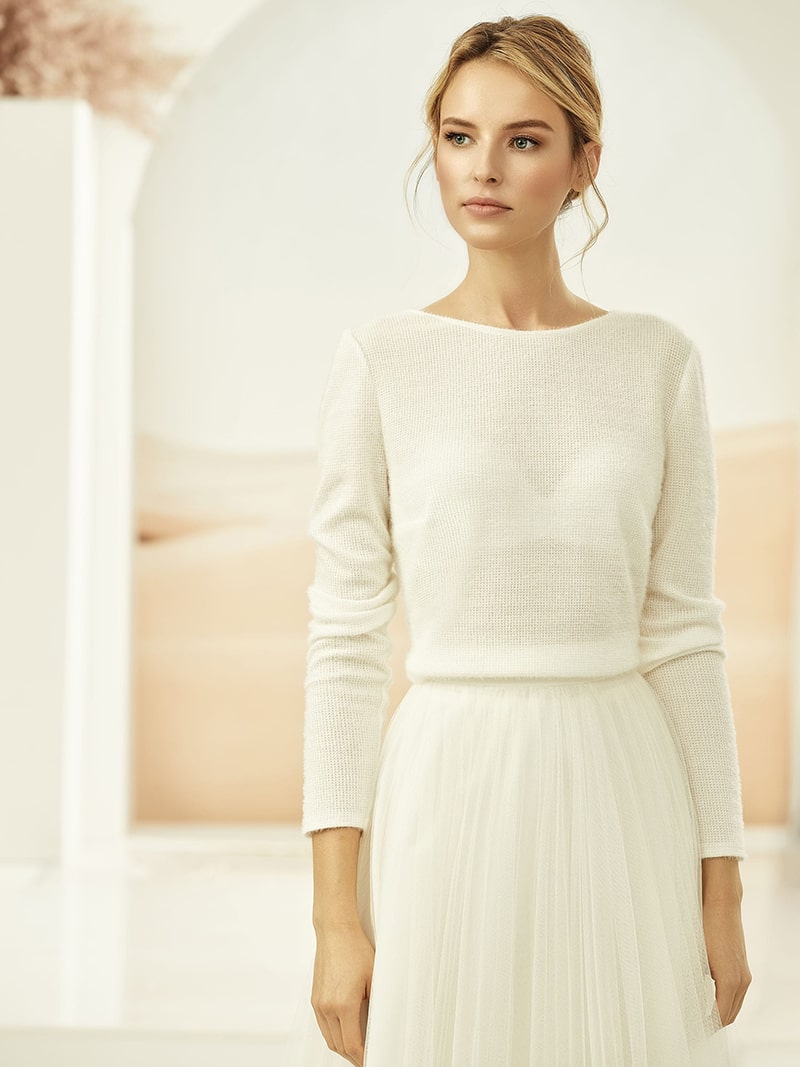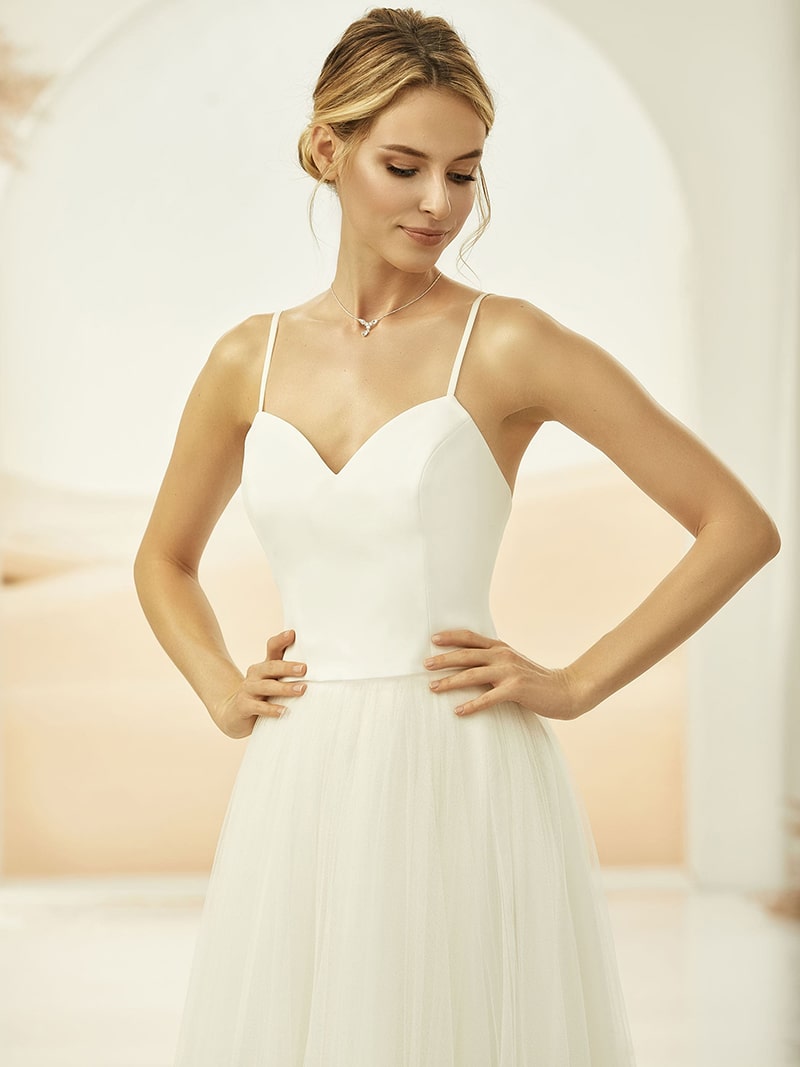 When it comes to separates, nothing packs quite the punch as bridal boleros. They are not just useful for keeping your shoulders warm if you are planning to get married as or after the autumn chill sets in, but they are very trendy statement pieces as well. The use of a bolero like the E 176 or E 106 can bring about a noticeable change in the bridal ensemble. Wear just the dress minus the bolero for your 'I do' and then transform your look with a bolero for the reception party. Anyone getting reminded of Kate Middleton's wedding reception look?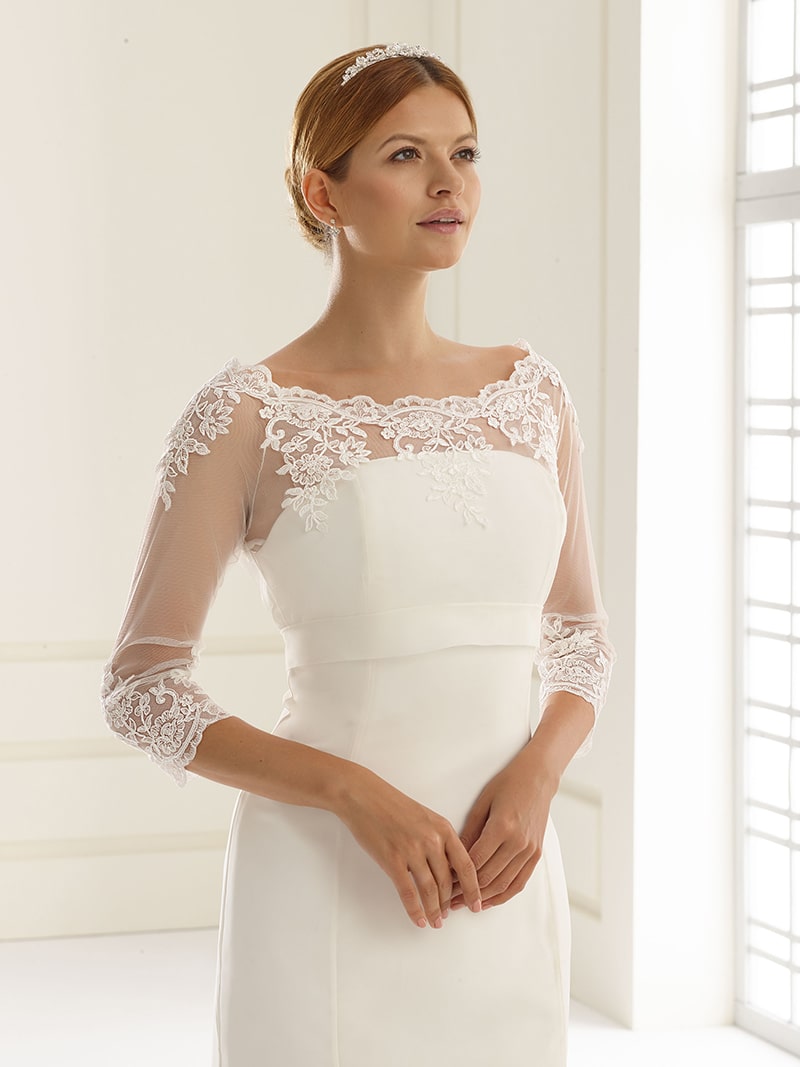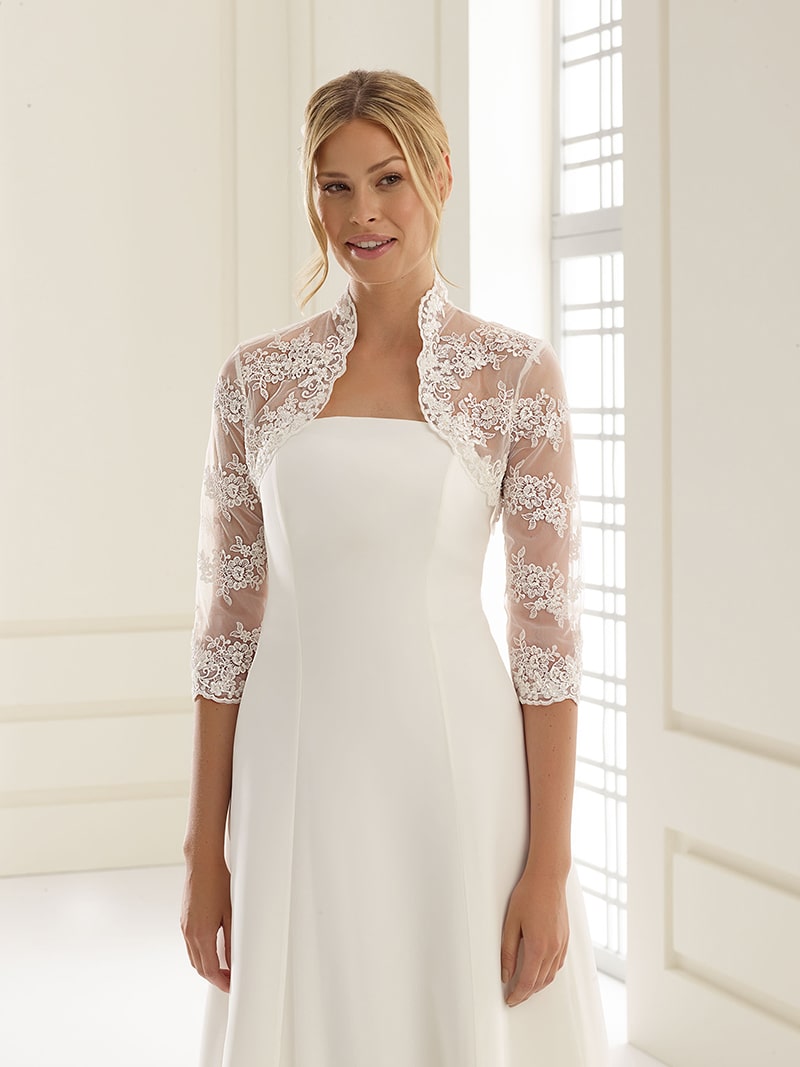 ---
Slip dresses
It does not get any more effortlessly stylish than a slip dress. It isn't just unfussy and minimalistic, it is timeless and forever elegant as well. The best part about a simple yet chic slip dress like Verona or Madlena is that you can either choose to dress it up or down, depending on the accessories you are choosing. What more can you ask for when you want to go from ethereal afternoon beauty to glam diva of the party in the evening, in just a few moments?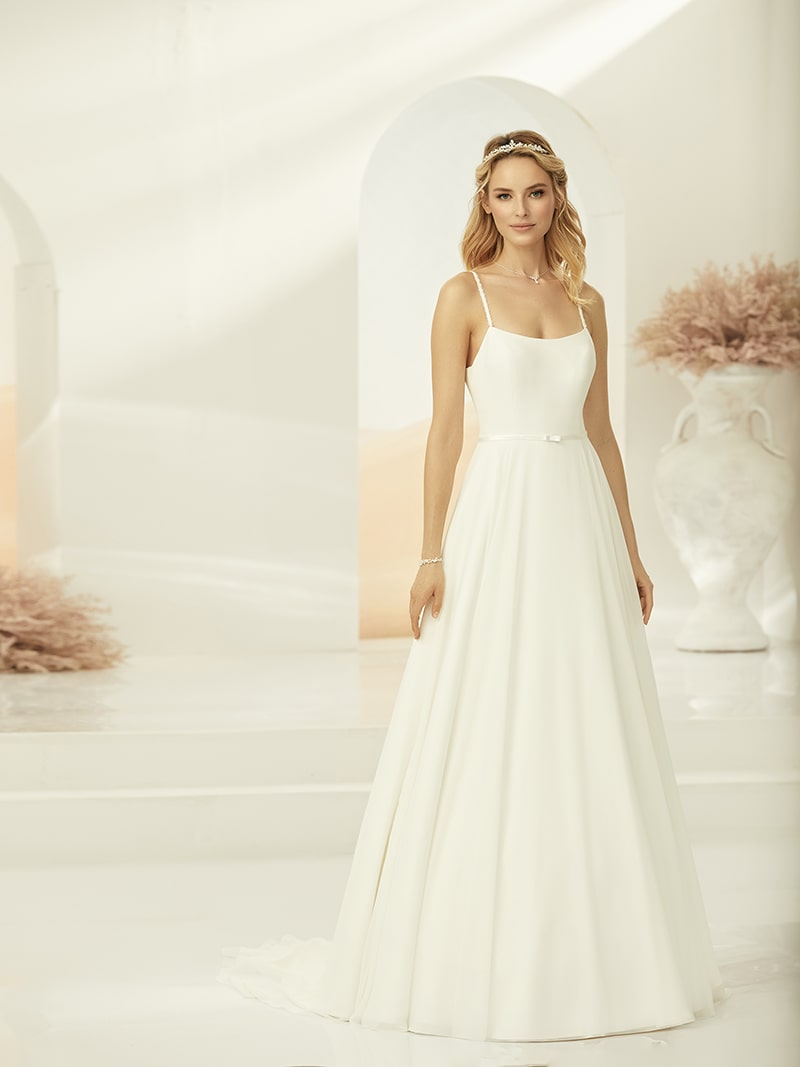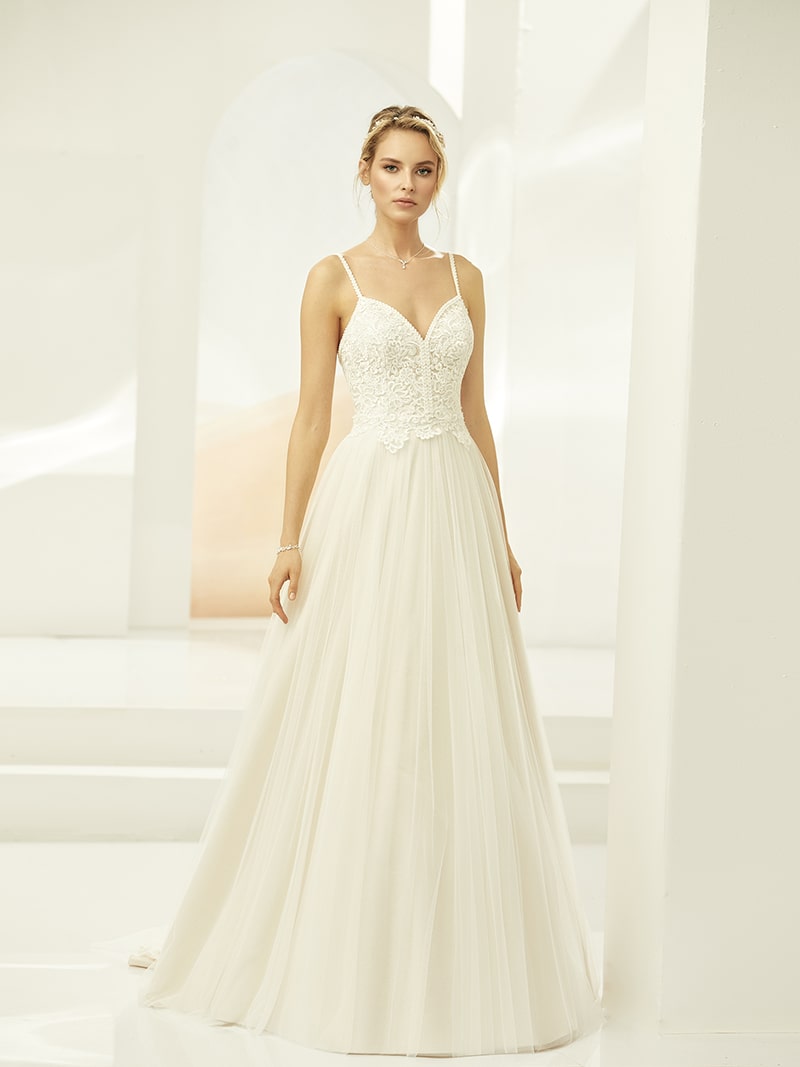 ---
Country dresses
Country weddings and farm weddings are usually low-key but that doesn't mean country brides compromise on their style for the big day. They choose dresses that have simple silhouettes but are elegant in lace ruffles and floral details. If you can't get over the boho-chic vibe that has been all the rage in the last few years, you will absolutely love stunning numbers like Perla, Pavia, Drina and Arleta. A flower crown and a big smile are all you need to accessorise.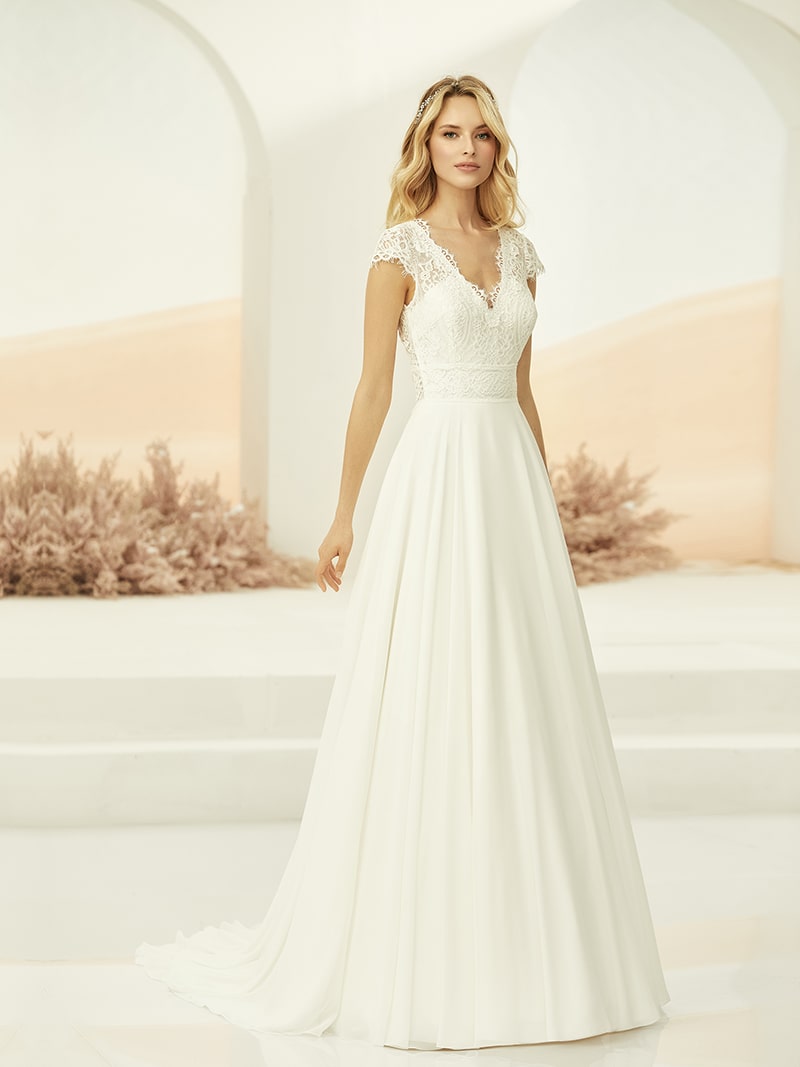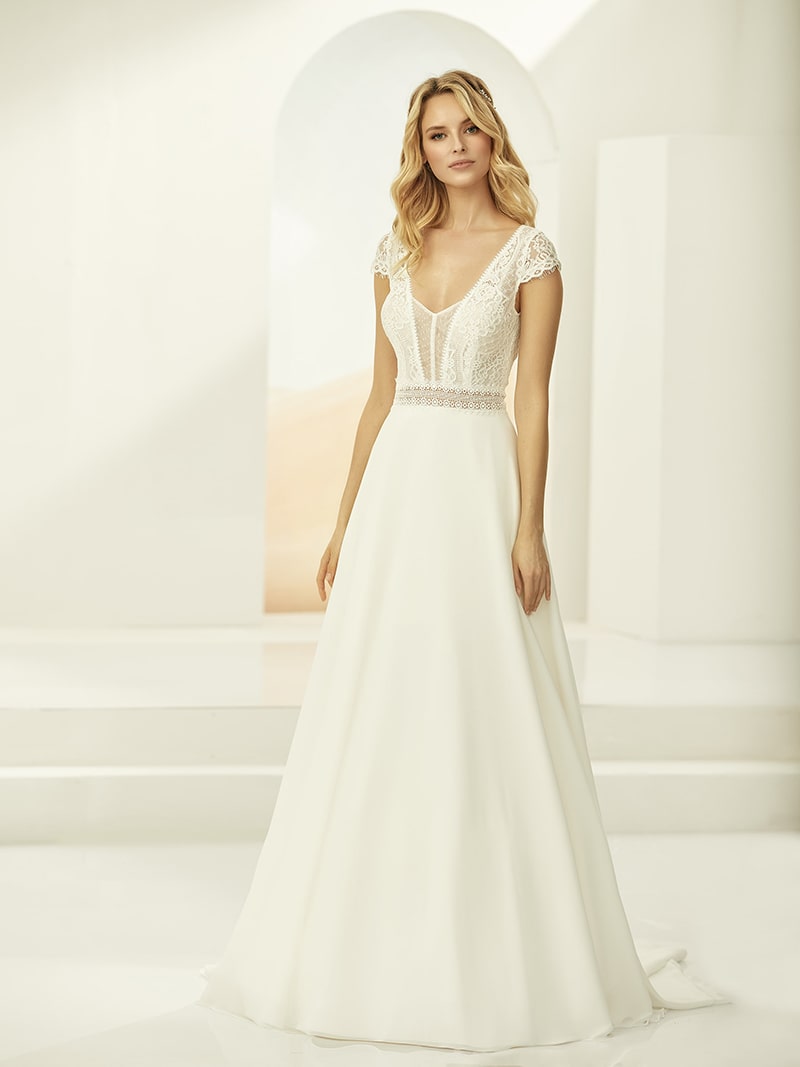 ---
Short dresses
How about showing off some bare legs (and maybe - shoulders, while you are at it) when you are going for that effortless, casual look? Cute yet edgy off-shoulder numbers like Peonia and Aprilia are structured and traditional in style. They can be perfect for both the wedding ceremony and the afterparty. Haiti and Cristal are more structured, absolutely stunning in lace details but more importantly, are perfect for brides who know how to be different yet make style statements in pencil dresses on their wedding day.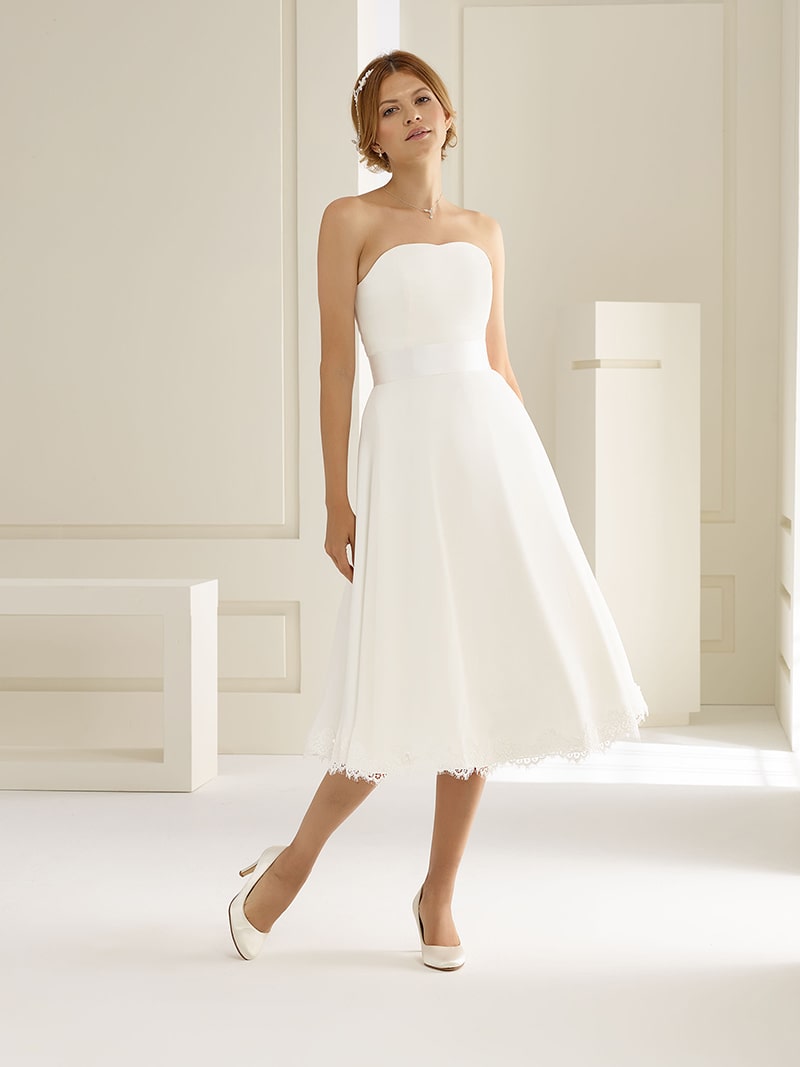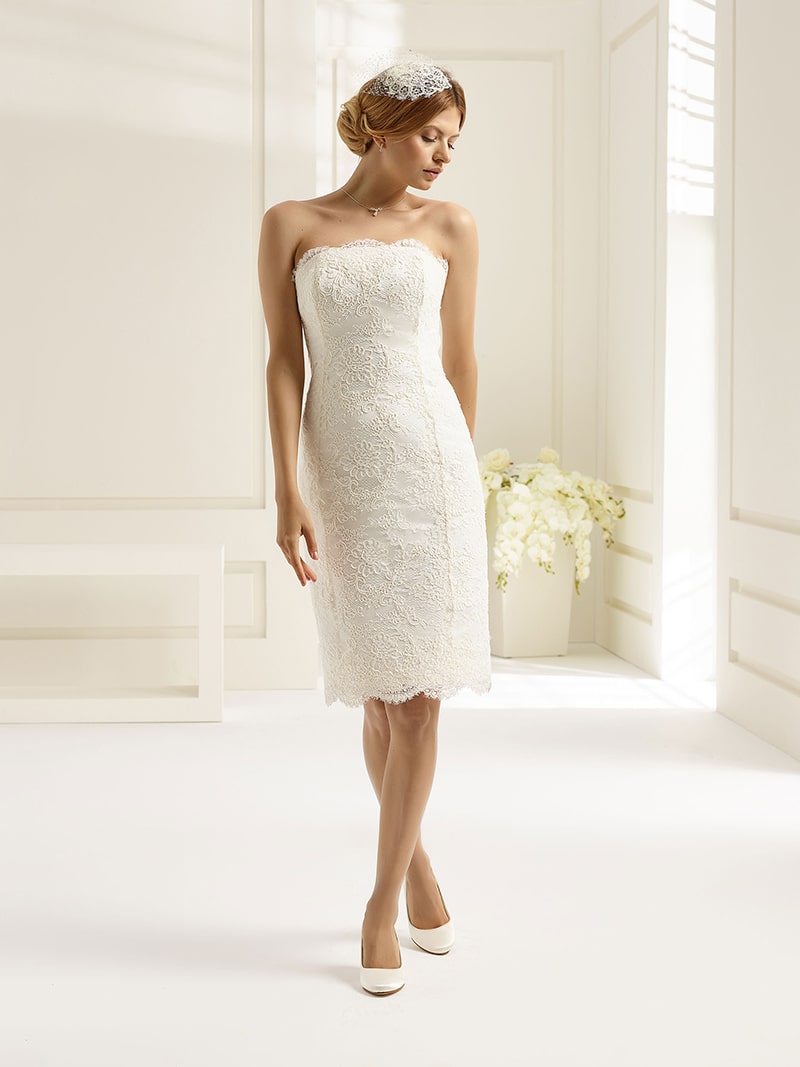 Short dresses, if chosen correctly, can be flattering on all body types and work as nice throwbacks to the era that inspired many designs in decades that followed the iconic 40's Remember how beautiful Audrey Hepburn looked in her Dior and Givenchy numbers? Numbers like Tapazia, Siena and Florida definitely give a fitting tribute to the unforgettable style of the bygone times.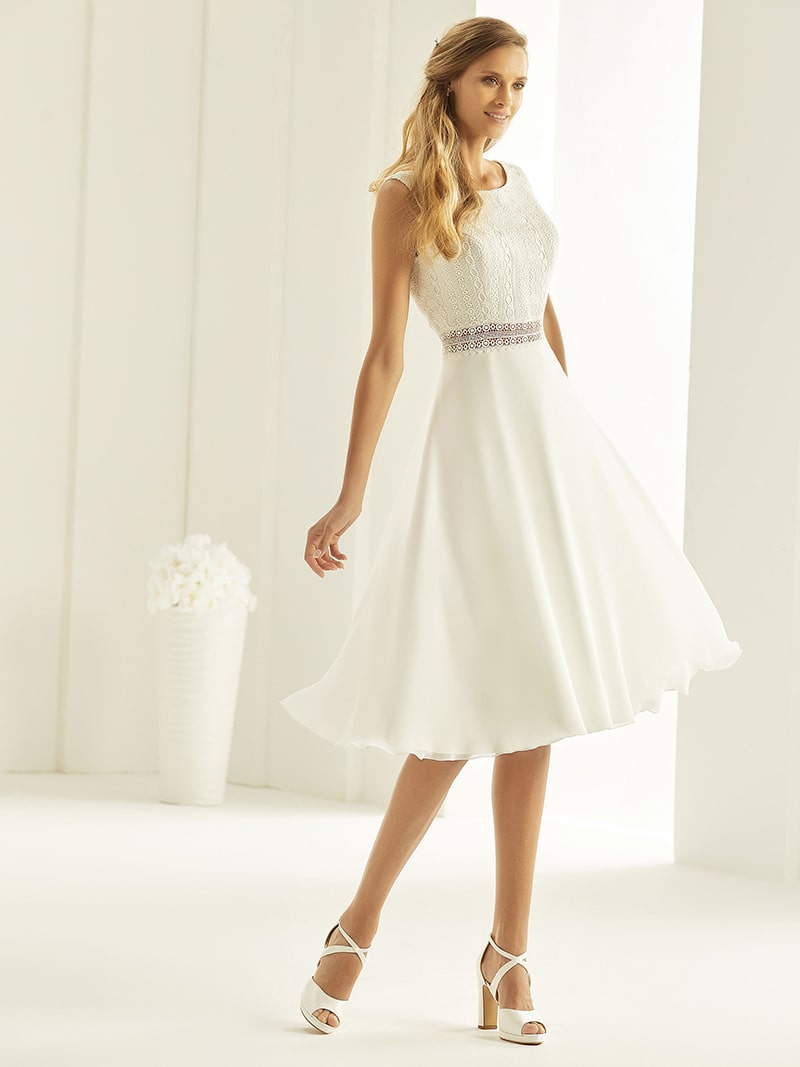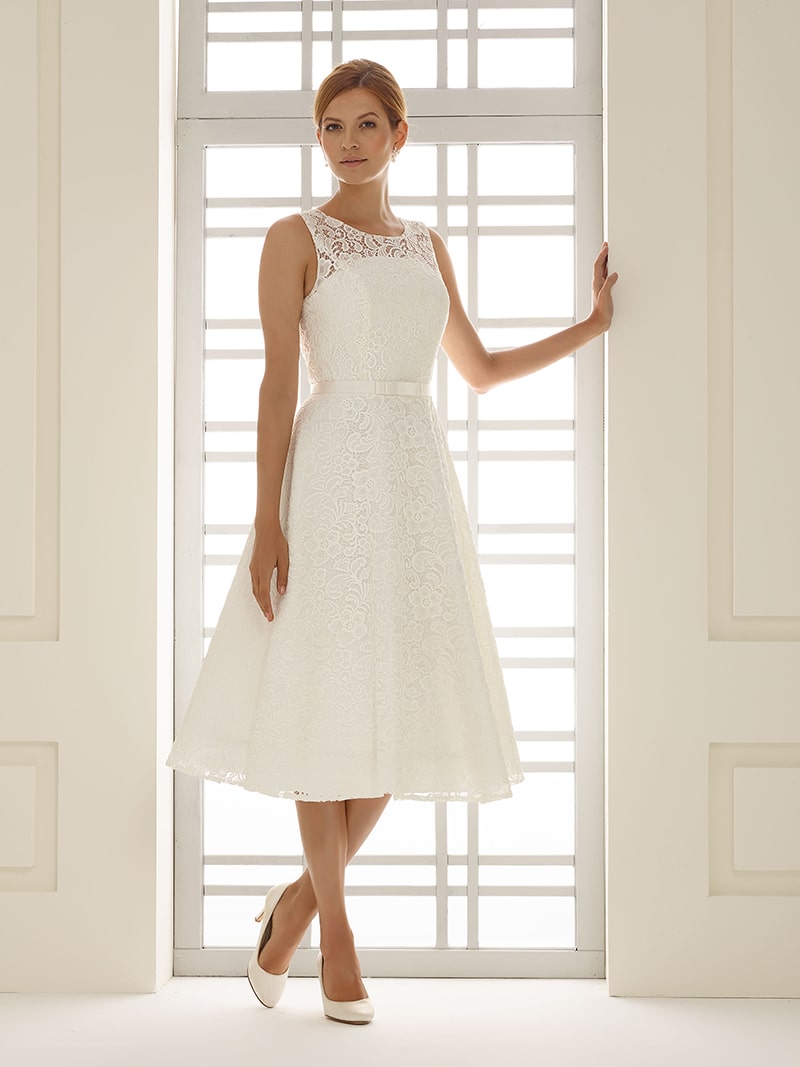 ---
Jumpsuits
Jumpsuits are everywhere in the bridal scene currently and with good reasons. They are absolutely impossible to not love. Besides being bold and beautiful, jumpsuits are sometimes dramatic and at other times, fun alternatives to white bridal dresses, that we think every modern bride should consider. Whether you are looking for a statement piece, or something comfortable for the long day that a wedding day can be or are interested in flirty and fun styles, you just cannot overlook the charm of these menswear inspired outfits. Samanta, Celeste or Trinity take inspiration from traditional bridal style, but are jaw-droppingly modern as well. Sophisticated and suited for today's brides, they are sure to turn heads and earn compliments at the big event.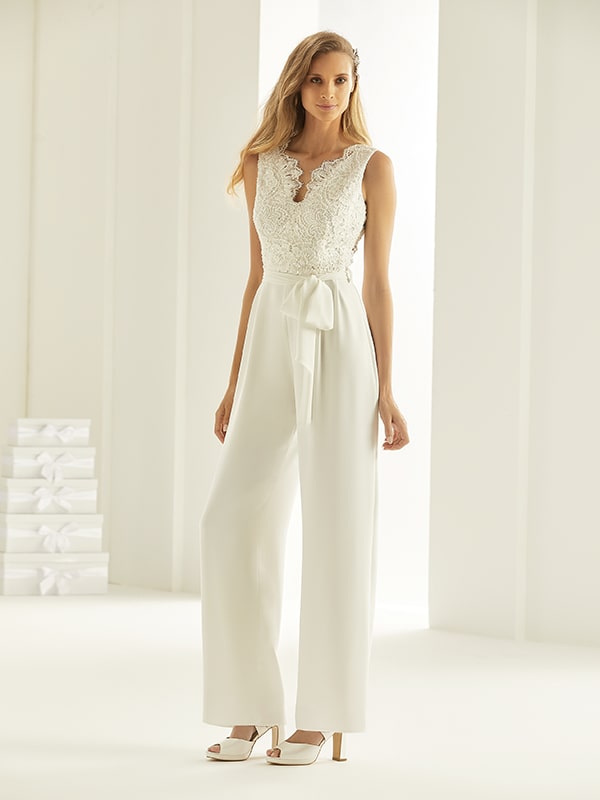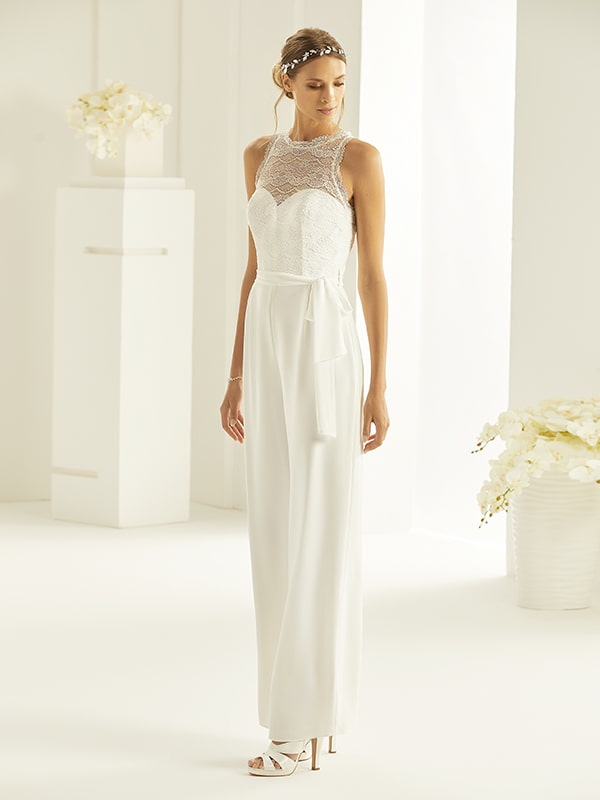 ---
A bridechilla is all for carefree styles with gauzy, flowing fabrics, loose-fitting silhouettes and light, almost whimsical accessories. However, relaxed doesn't mean lacking in the style aspect. In fact, many of today's hottest fashion trends are inspired by this boho-chic state of mind. So, how effortlessly chic have you decided your wedding style would be? Which outfits from our list would you want in your bridal wardrobe?