Jun 11, 2020
Unconventional Wedding Outfits That You Will Love to Wear on Your Big Day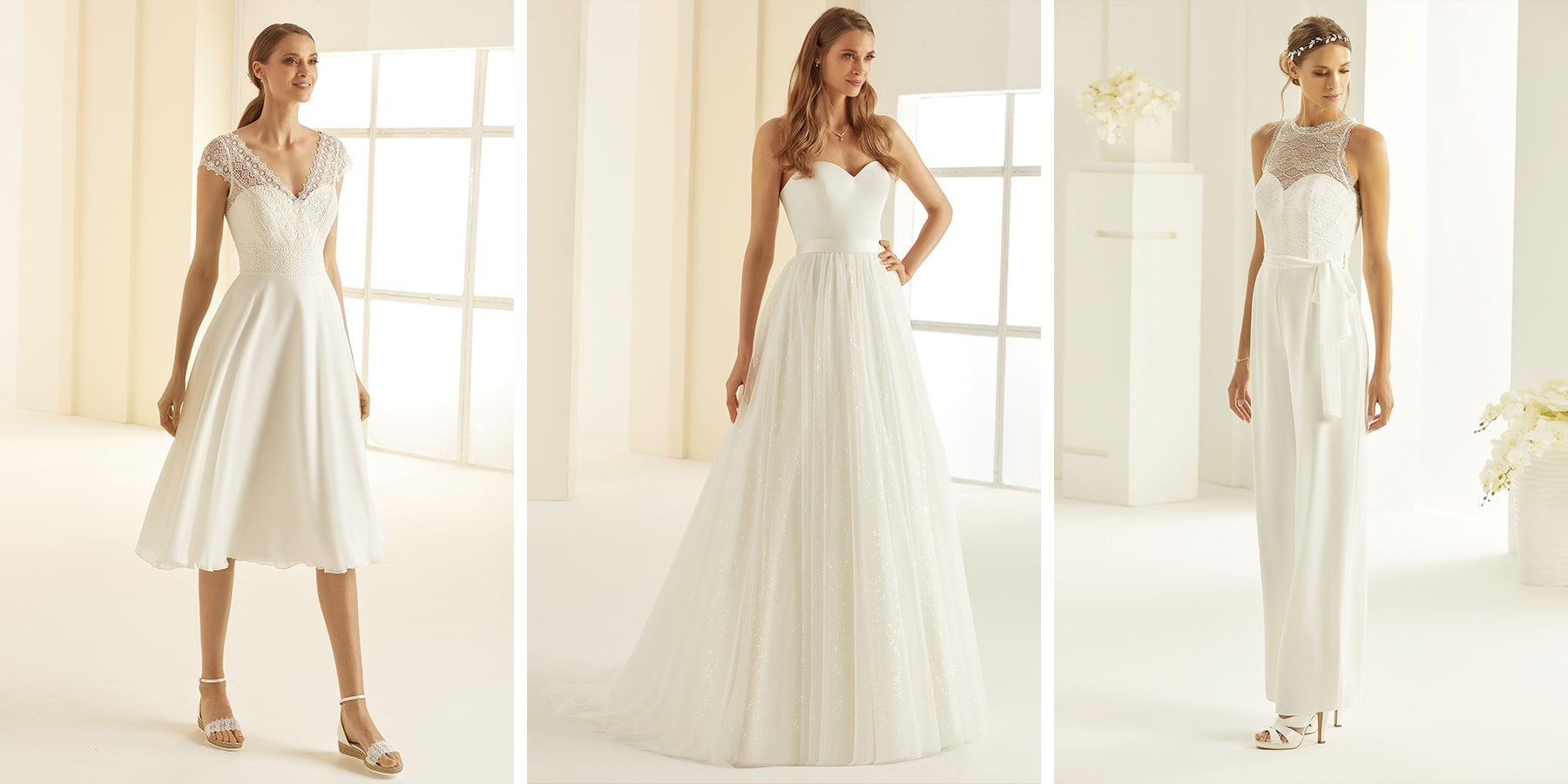 Your wedding day is something that you have been dreaming of for quite a few years. You have certain ideas and choices that you would love to see incorporated in your wedding celebration. It may be decor, cake or the venue that you want to be of your liking. Even if you are not the bridezilla who cannot seem to digest the slightest alterations to their plans, there are certain things that you don't want to compromise on. Most likely, your wedding outfit is something that you would like to be as per your style and personality and that's absolutely wonderful.
More often than not, brides, especially the ones who have an unconventional sense of style or ones who don't quite fit the society's prejudiced idea of perfect body shape, are subjected to skepticism,or worse , criticism, for their unusual choices of bridal couture. However, we think that it is that offbeat choice that makes those ensembles, even the ceremonies, so very eclectic and memorable.
Besides, on one of the biggest days of their lives, brides have the right to follow their hearts, whether it is about the life-partner or the outfit, in which they say, "I do". To celebrate that spirit of individuality, we have curated a quick list of unconventional bridal outfits for you that we know you will absolutely adore.
The minimalism that wows
The idea of less is more has really caught on. Clean, simpl, modern designs, aka minimalism, have taken bridal fashion industries by storm. This style is so luxurious in its simplicity that you cannot help but be impressed. Bianco's Amanda and Imperia tell the story of a comfortable, relaxed, almost effortless elegance all the while featuring classic silhouettes. The plunging backlines add just the right bit of spunk to the otherwise romantic numbers. And surprisingly modern minimalism and classic cuts work really well together to elevate the charm of long bridal dresses, when designed smartly.
As far as wedding dresses are concerned, most of the highlights, for example lacework, sequin-work, embroidery, are found in the front. However it is the featured details in the back of Cassandra that makes it so unique. It is all modest in the front and party in the back. Interesting, right?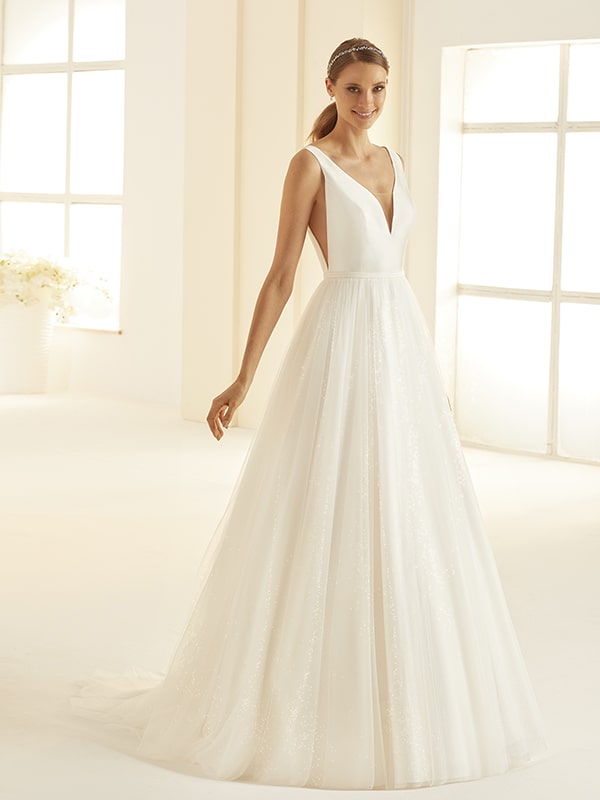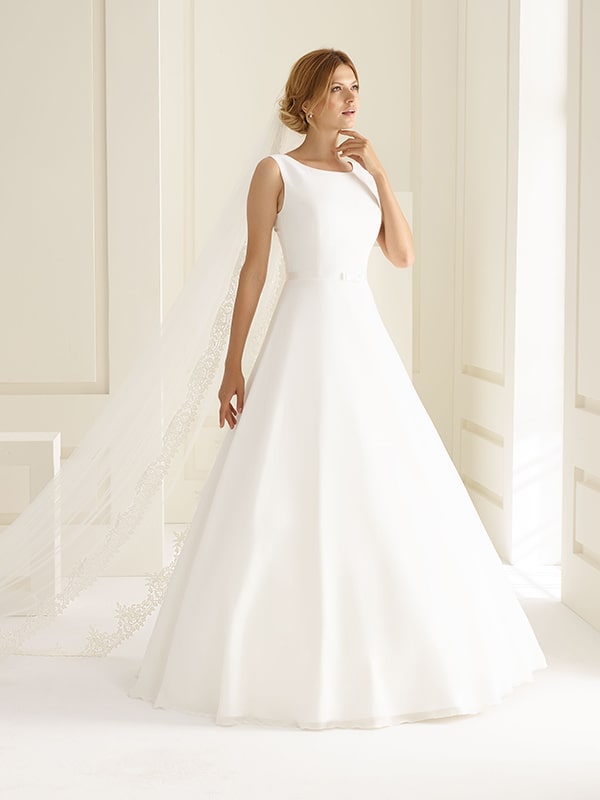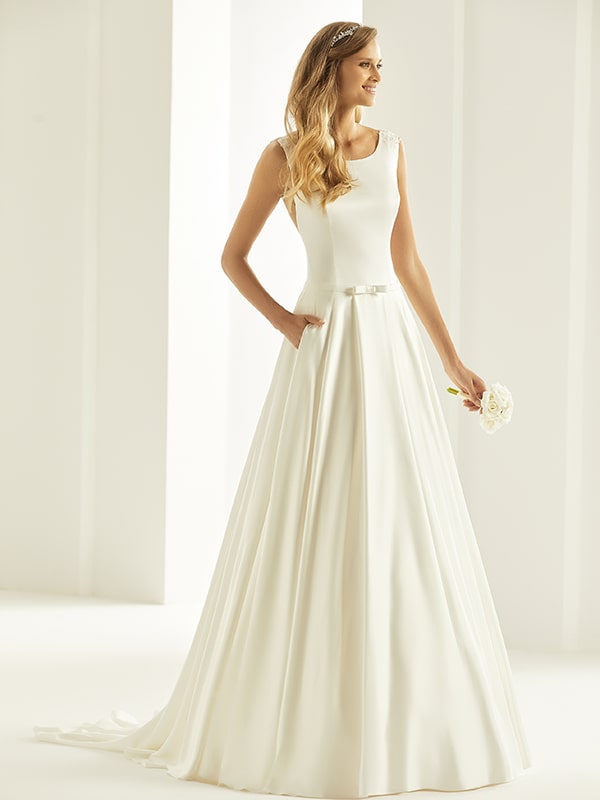 A bit of colour is always refreshing
White, ivory and alabaster shades are here to stay forever in wedding dresses. But as far as making a style statement while walking down the aisle is concerned, you cannot really go wrong with a coloured dress. This year's wedding couture trends saw bursts of bold colours like red, blue and even green. If you are not ready to go as far, how about trying some subtle hues, like peach, champagne or nude. The stunning illusion lace bodice aside, Bianco's Arcada shows how adding a bit of champagne hue to the dress can be a welcome break from the usual tones. Isabelle is another regal champagne/nude hued regal wedding dress with an illusion tulle bateau neckline which perfectly complements the sparkly glitter skirt and train. Talk about a magical dress!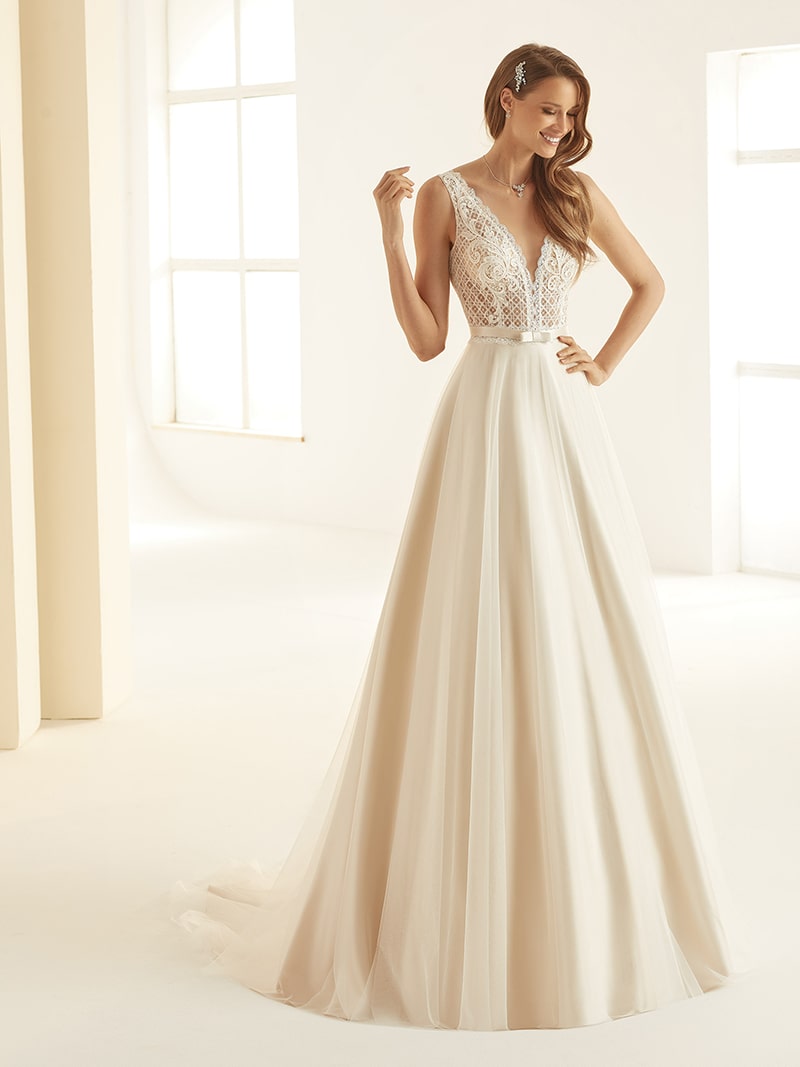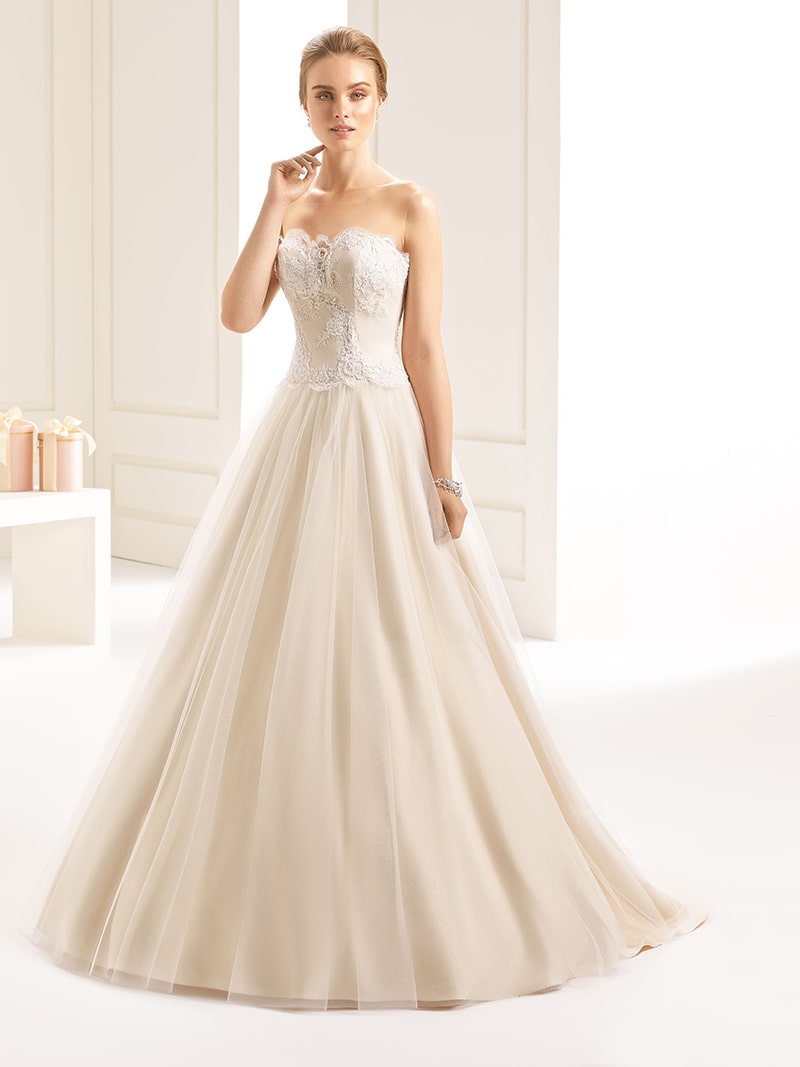 The perfect balance between casual and formal
While we absolutely adore flowing long bridal dresses, we have to admit, we do have a soft spot for short bridal dresses! They have a certain vintage quality to them, almost reminding us of the posh styles of 50s and 60s. Besides, shorter dresses are the perfect blend of both formal and casual styles. They can be easily worn to a formal church wedding and would look equally good at a garden or beach wedding with a more free-spirited vibe. Aprilia is a sassy number from Bianco that instantly wows whereas Cristal is a lovely tea-length, pencil shaped wedding dress that you can't help but fall in love with. Then again, Aperta is a dress you must choose if you are ready to channel your inner Audrey Hepburn.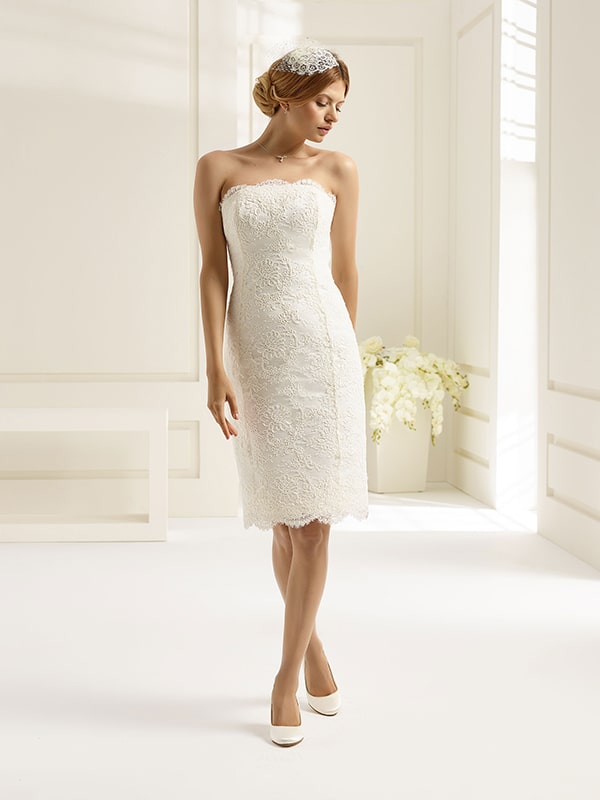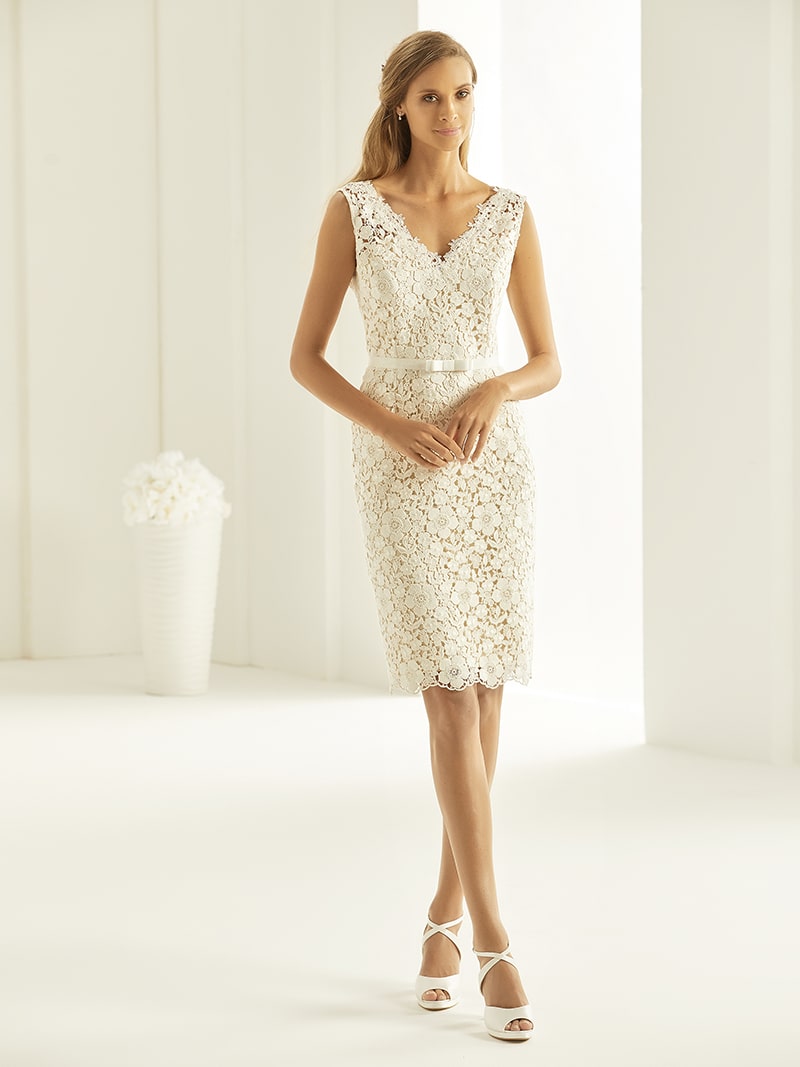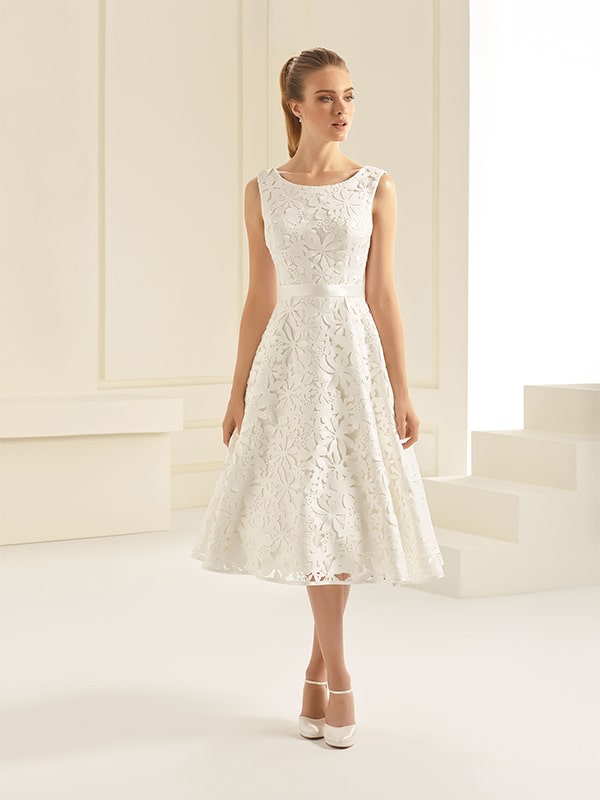 The menswear-inspired numbers
For the brides who would really love to go against the grain and want to give an out-of-the-box twist to their wedding outfit, how about a hint of menswear-inspired style, specifically - jumpsuits? It is a versatile piece that exudes a sense of effortlessness and comfort that most brides crave for. Not only do jumpsuits add height to your silhouette, it also helps you emanate a laid-back confidence that is superbly attractive, to say the least. Bridal jumpsuits like Bianco's Celeste subtly hints at the easygoing downtown style of the 70s whereas Samanta and Trinity, with their lace detailing, are more romantic and reminiscent of the charm of classic wedding gowns.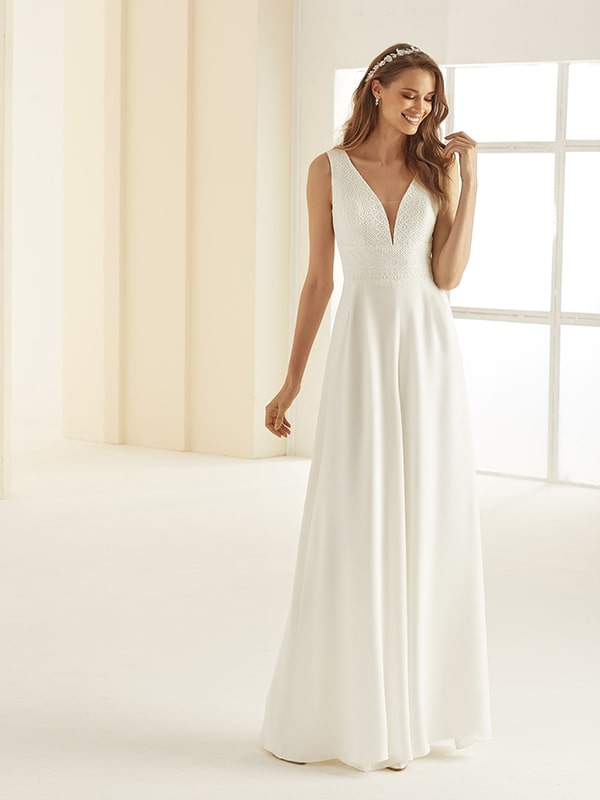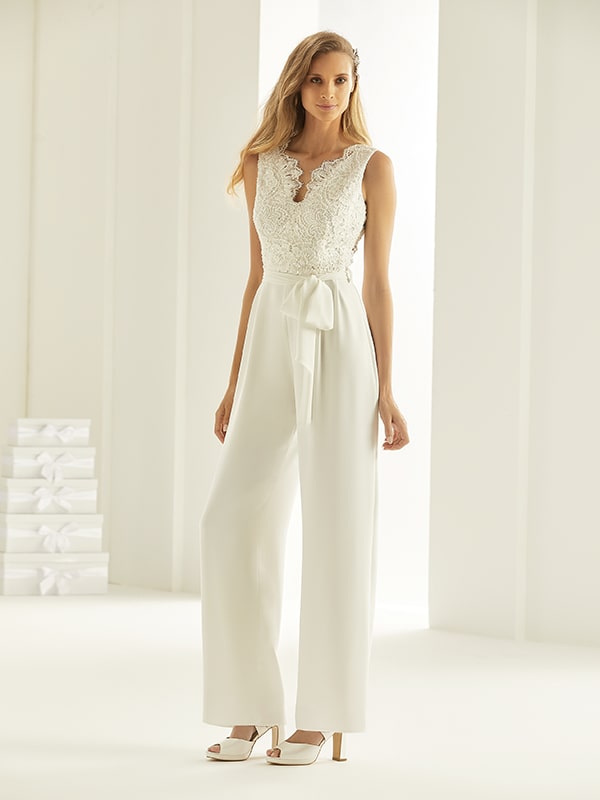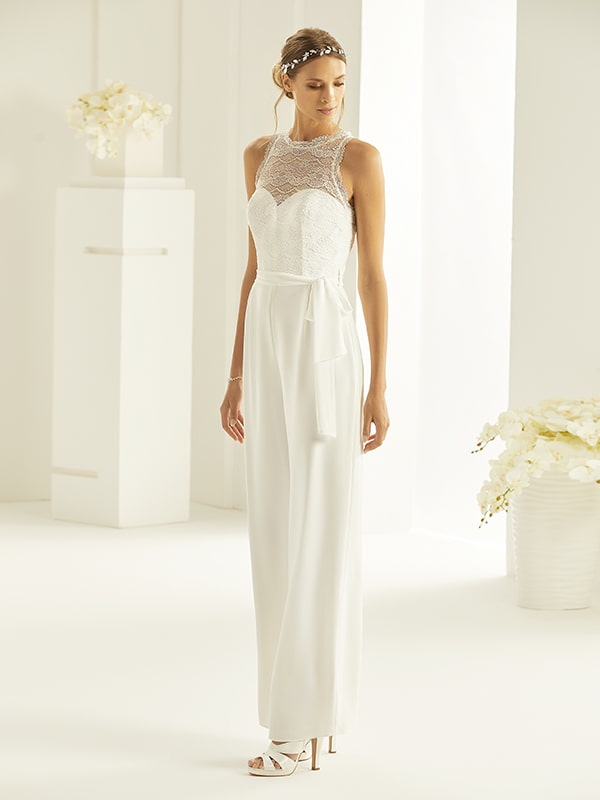 Unconventional wedding couture ideas are actually reflections of the most prominent of ongoing trends, along with being popular in the ready-to-wear world. Take for example statement sleeves, tulle volume, pantsuits and bursts of colours. They aren't your usual bridal fashion elements but are supremely charming nonetheless. While timeless bridal couture numbers are forever beautiful and are available in spades, the convention-challenging numbers, may they be short bridal dresses, long bridal dresses or jumpsuits, work the best in bringing something new, fresh and unique to the scene.