Aug 28, 2020
Top 5 Bridal Gown Trends Of 2020 That You Need To Know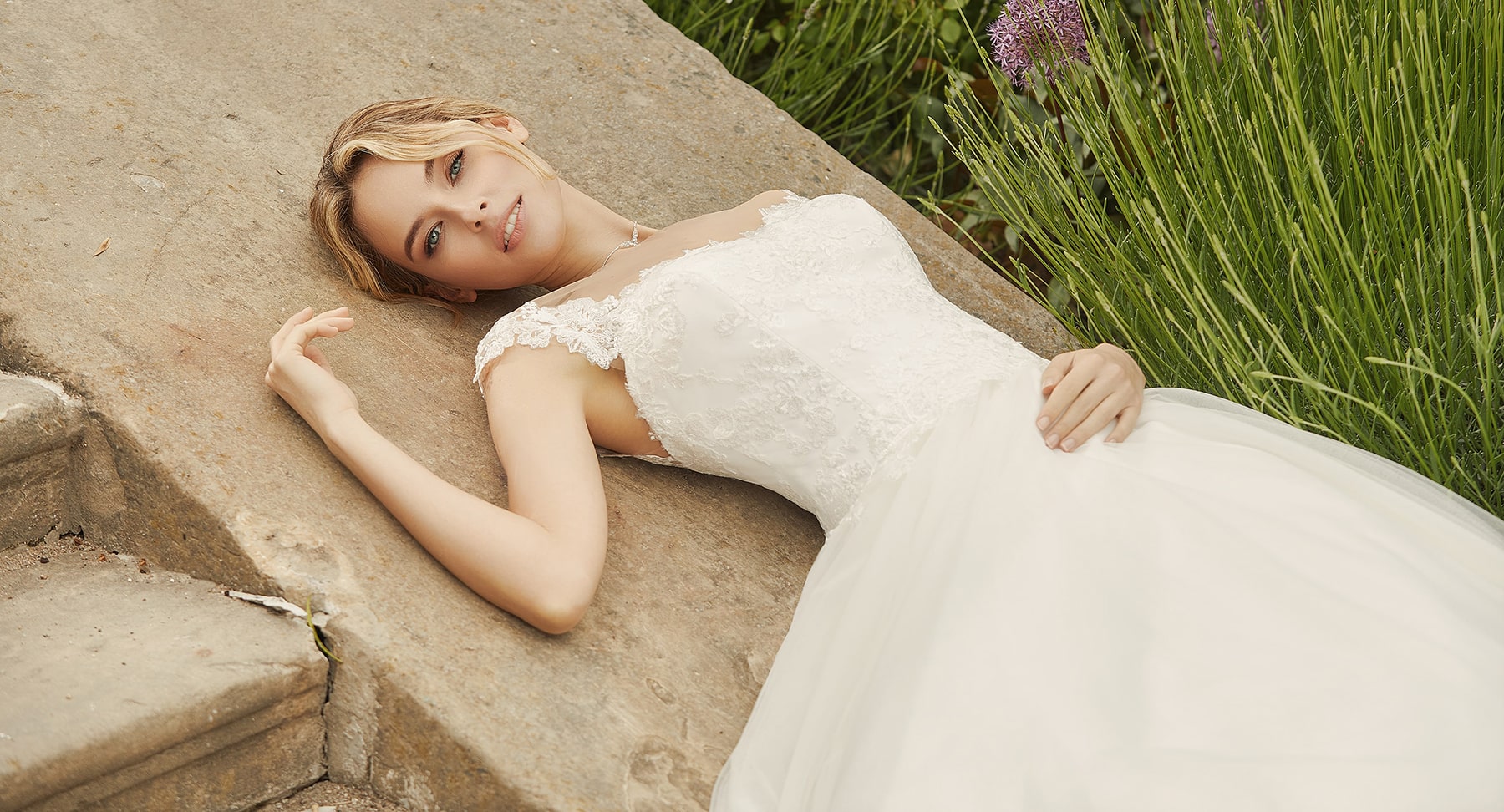 Your big day to say 'yes' is towards the end of the year, but your quest to find the perfect bridal gown isn't getting any easier. If your Pinterest board is crammed with bridal gown styles and you have no clue to zero down on one, then here is our quick guide of the hottest trends in wedding dresses this year to help you with some inspiration. We have scoured all the bridal fashion weeks and glossed all the international collections to put together a handy list that will keep your fashion on-point on your wedding day!
Lace is More
Lace is a bridal gown staple that will never go out of style. Chantilly to Guipure, Alençon to corded lace, re-embroidered lace and all other three-dimensional options you can think of, lace is the biggest mainstay in wedding dresses. It effortlessly lends itself to fit the perfect setting, style or climate—try macramé and floral for the outdoorsy setting or go high on graphic patterns to give a modern twist to the traditional look. Crotchet over lace or lace mixed with tulle is a huge favourite this year to recreate the airy, light romantic nostalgia of the 70s.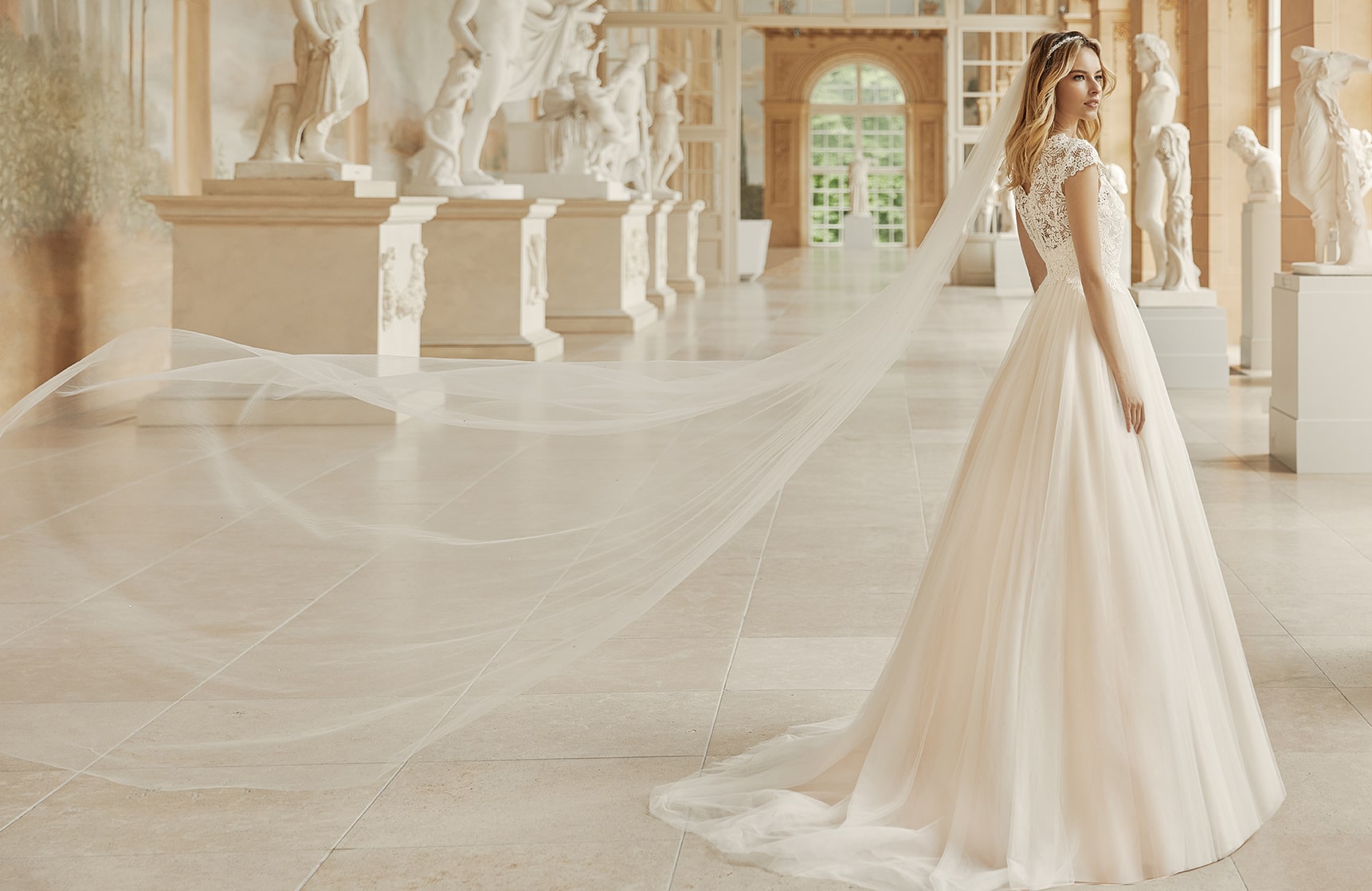 Statement Sleeves
Sleeves are your new accessories! Statement sleeves are the latest trend in bridal gowns this year, if you want to add a bit of drama to your dress without going overboard. Puff or ruffle sleeves are best to add a touch of vintage to your look, but if you are looking to add a little more edge then there is the 'giant sleeve' that is currently big. For a more flirty classy finish, there is always the cuff and belle sleeves to go for.
Capes To Drape
'Drape the cape'—this has been the fashion call this whole year! Lacework capes with mock necks have been ruling the runway and have somewhat overtaken the veil. Capes are stunning silhouettes that enhance the bridal gown underneath and ups the ante of your already gorgeous ensemble.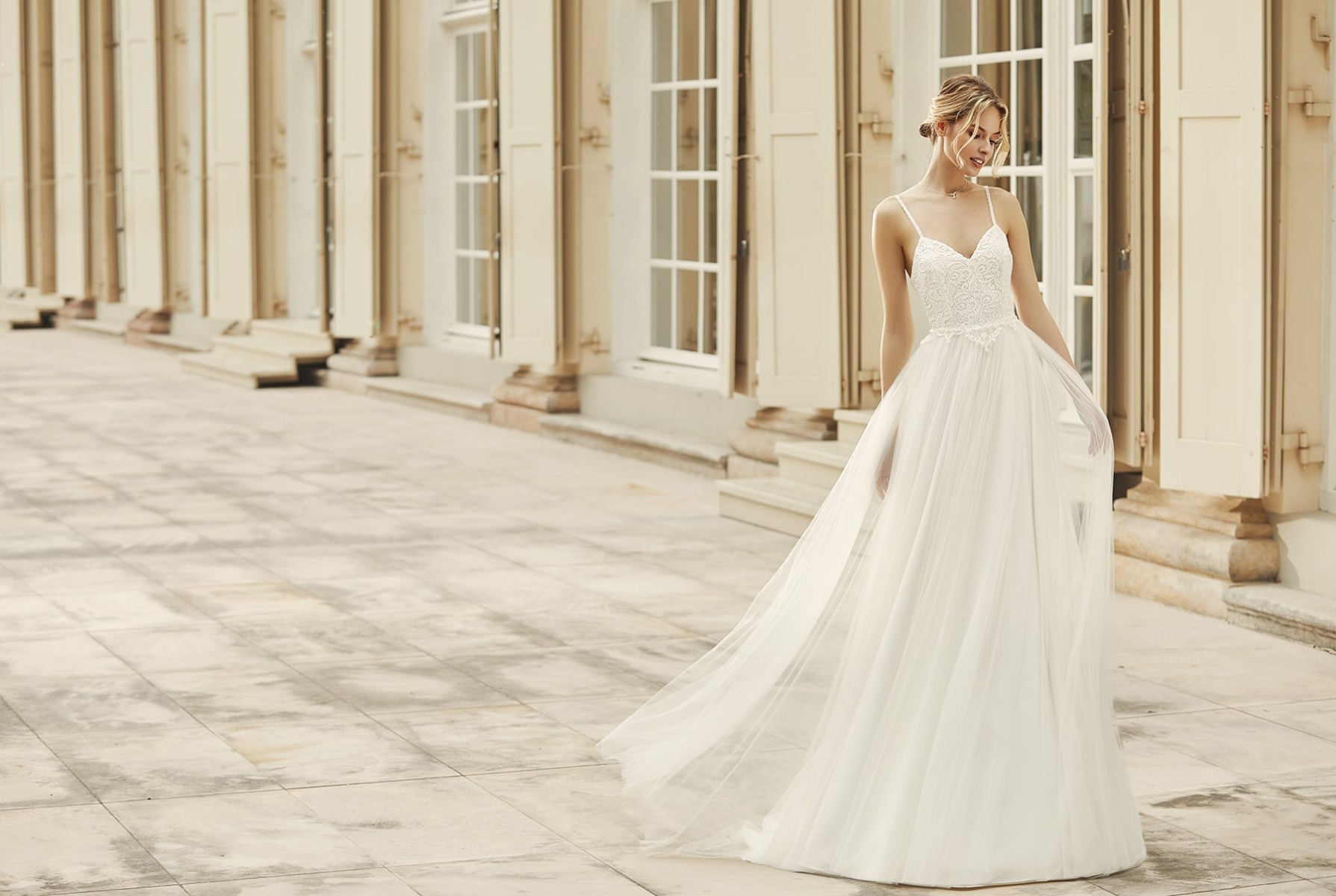 High-low Hemlines
High-low hemlines are no stranger to bridal gowns, but 2020 bridal trends can't seem to get enough of it. A versatile trend that has an on and off-relationship with bridal dresses, high-low hemlines are perfect to add relief to heavy and full skirts. The new take on high-low hemlines with micro-mini skirts is also a fashionable way to add a dash of edge to your look.
Glitter Matters
The days of chunky 'bling' may be a thing of the past, but the shine and shimmer of sparkle are still trending to brighten your look on your wedding day! This year, bridal gowns have given the subtle shimmery look to a textured treatment with beads, sequins and glitter to complete an ethereal look. Hefty ball gowns or sleek and slinky A-line dresses, sparkles sprinkle the extra glam to the entire ensemble.