May 5, 2020
Top Four Reasons to Go with Short Wedding Bridal Dresses for Your Big Day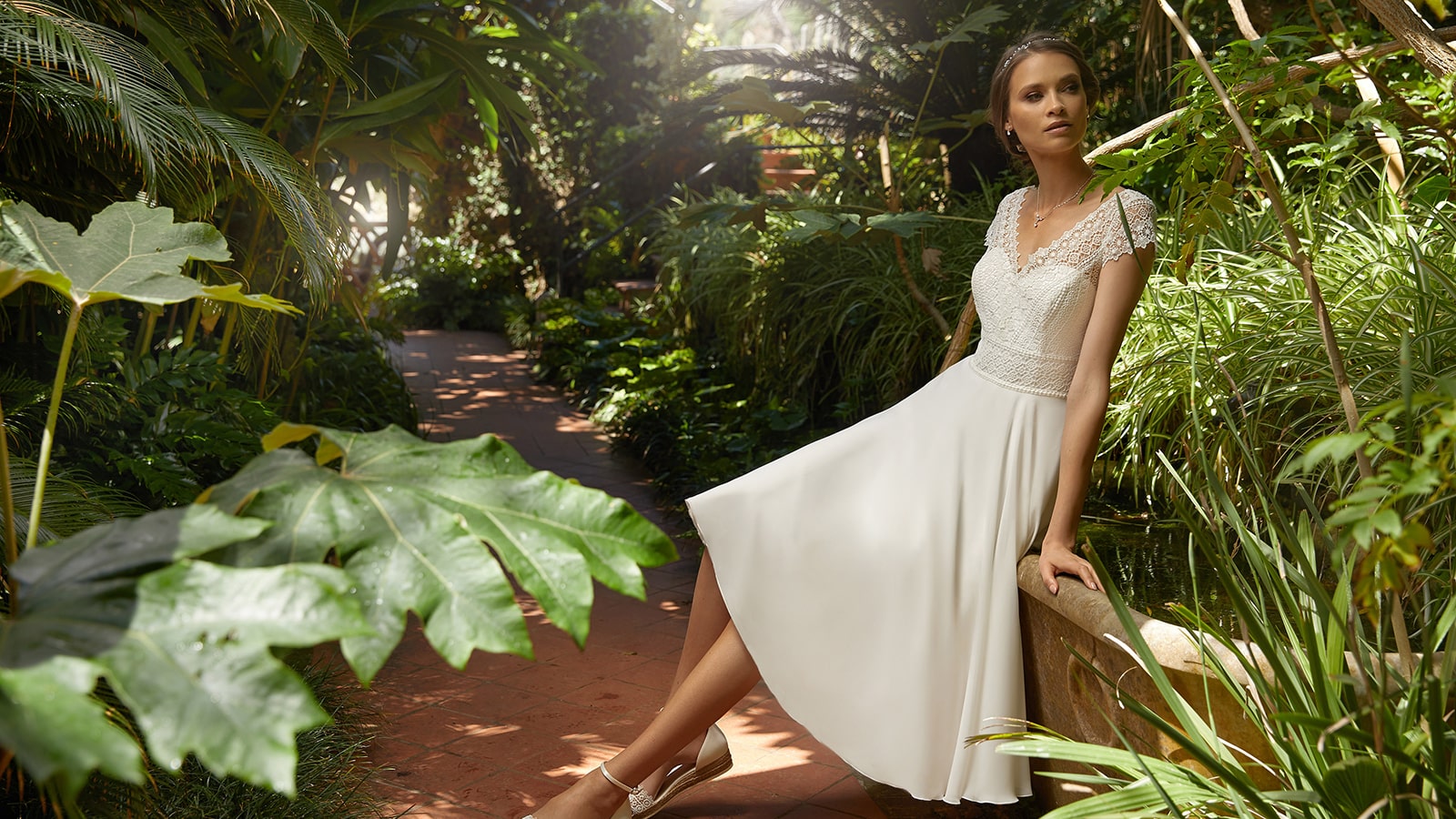 Buying the wedding dress has to be one of the most important and time consuming tasks of the wedding preparations. Do you agree, ladies? There are so many factors to consider before buying a wedding dress that coming to a decision does seem like a mammoth task to many. From budget to fabric, color to cut, neckline to embellishments, season to venue, style to silhouette - you must carefully think about each one. In all these considerations, many brides often forget to browse through all the options of wedding dresses available in the boutiques today. For example - did you know that there has been a huge surge in the popularity of wedding jumpsuits, boleros and short wedding bridal dresses in the recent years?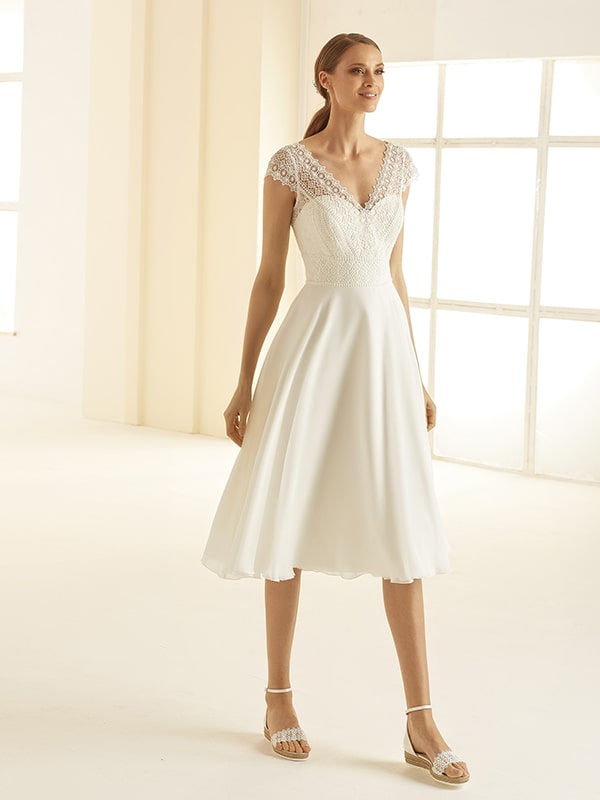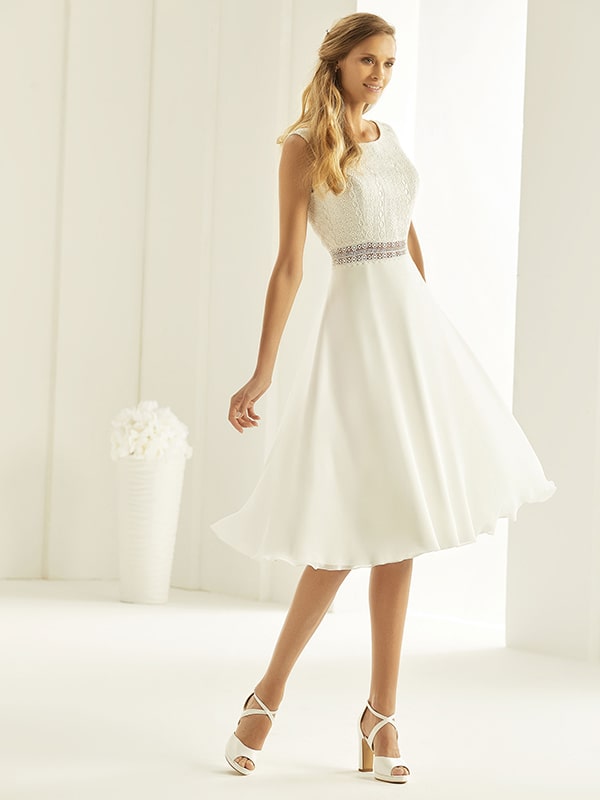 While most brides think that wedding gowns are gorgeous and traditional, many others are a little worried about handling all that lace, tulle and satin throughout the long hours of the big day. It is a valid concern given that there will be a lot of socializing and dancing involved. Besides there being less fabric to manage, a few other factors make short wedding bridal dresses a smart choice. Let's find out what these are:
The price:
In most cases, short wedding bridal wedding dresses are less expensive than longer gowns. Since the hemline is shorter and the silhouettes slimmer; shorter dresses require lesser fabric and are hence much more affordable.
The convenience:
It is really a question of how much fabric you can carry around and for how long. If you are having a beach wedding or a garden wedding, you might find it difficult to move around in a voluminous dress though all the sand and mud. In an enclosed space filled with guests, it would not be desirable to find the train of your longer dress stuck underneath chairs and people's shoes. The weather is a huge factor too. On a windy or rainy day, managing a lot of fabric can be difficult. On the other hand, moving around through a lot of people, sand, mud and taking the dance floor by storm can be much easier in a mid-length dress.
The options:
If you think that there are limited options available for short wedding bridal dresses, you would be surprised! From tea-length dresses to miniskirts, mid-length skater dresses to ballerinas, hi-low hemlines and mid-shin beach dresses - options are many. Variety is available in fabric too, with the most preferred ones being - satin, tulle and lace.
The style:
You can style a short wedding dress in any way you want. You can accessorize to make the ensemble look subtle or glamorous. The best part for many brides is that they can show off her footwear in shorter dresses and can even wear these dresses again for special occasions post-wedding.
Many brides, when thinking of short wedding bridal dresses, are apprehensive since they worry about what others will think. However, wedding and every aspect of it should really be about you and your significant other. This day is about celebrating your love rather than impressing others. So, if it is a stunning short dress that you want to don and channel your inner Audrey Hepburn, don't be hesitant to do so. It's your day - you get to celebrate it the way you want to.