Mar 10, 2020
Spring Wedding Style Inspiration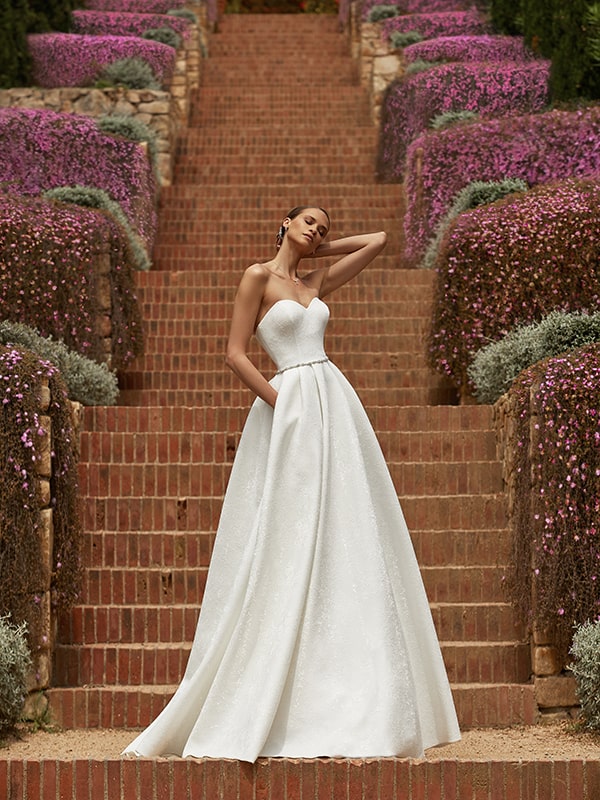 Spring is almost upon us and as nature awakens from its long winter hibernation, we gain bridal inspiration from the pretty florals and delicate blossoms all around us. With so many beautiful flowers in season there are countless options for the bouquet and with the warming weather and promise of hope we can see why so many of our brides decide to tie the knot between March and June. 'Florals for spring?' you might say, 'so uninventive' but this time of year really does represent femininity in all its forms. Check out some of Bianco Evento's top picks this season.
Floral Detailing
Adding a hint of floral elegance to a dress takes the design to the next level. Whilst overdoing it can look dated, subtle floral highlights create the perfect spring beauty.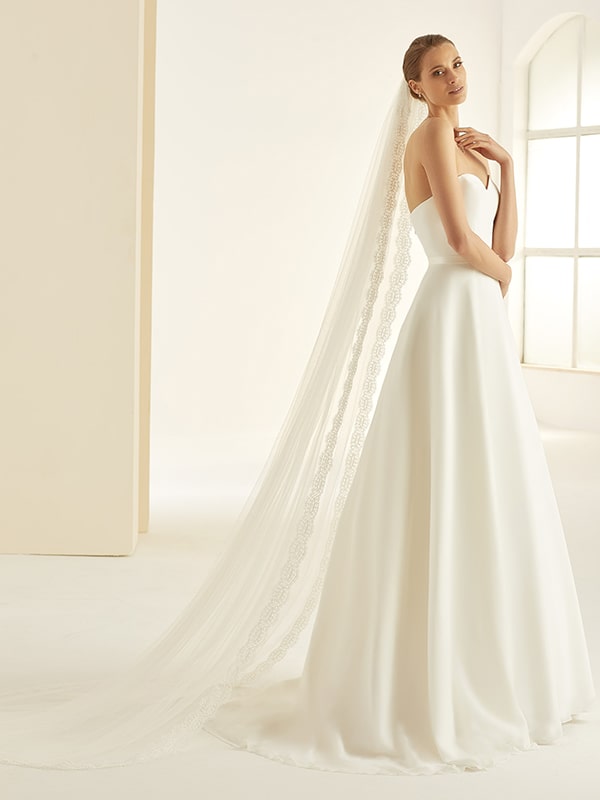 Delicate Lace Highlights
The s349 single tier long veil is an absolute stunner and this vintage lace trim just has the most beautiful, ethereal and light feel to it- perfect for spring. For an equally as beautiful but more subtle look, we also offer this veil in a shorter fingertip length- the s351.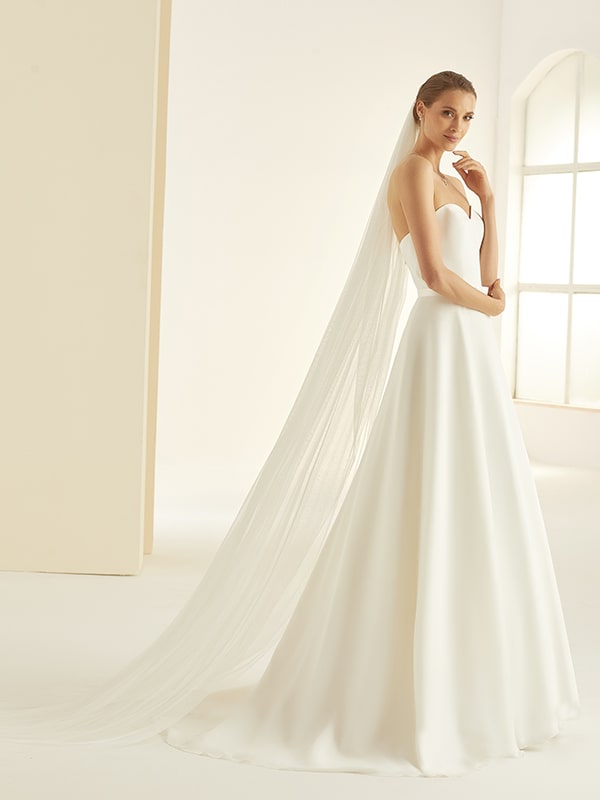 A Delicate Hint of Sparkle
Our glitter tulle veils have already been so popular this year and for good reason. The tulle is so supersoft, fine and delicate and the glitter sheen is so subtle that it does not overpower a look. The s363 is probably our most loved version of this style but longer and shorter versions are also available.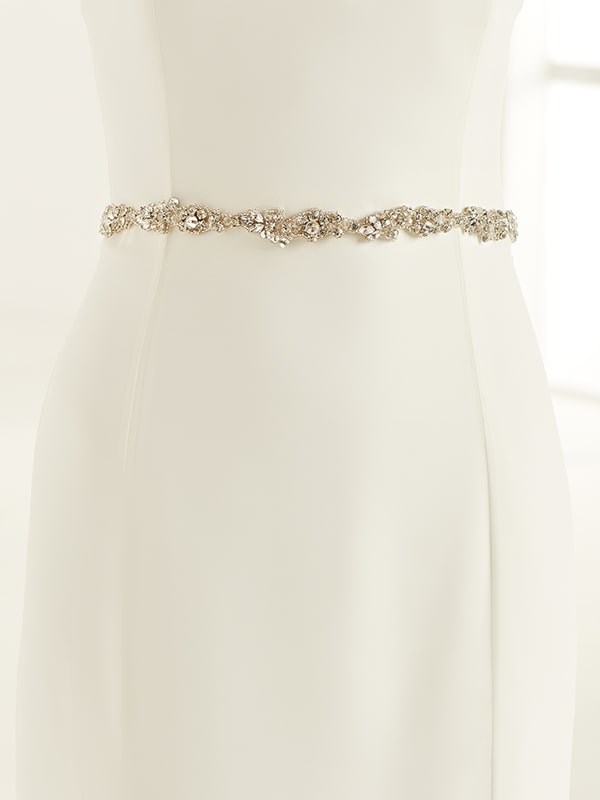 Corsica
This elegant overskirt with just a touch of glitter creates a shimmer whilst you walk and elevates any dress you choose to wear it over. It can also be worn as a beautiful bridal separate, paired with any top to create a look perfectly suited to you.
For just a dash of glamour and sparkle, our belts are a good way to go. pa71 and pa45 are our spring 2020 selections.