May 12, 2020
5 Reasons Why You Should Consider Wearing Short Wedding Bridal Dresses on Your Special Day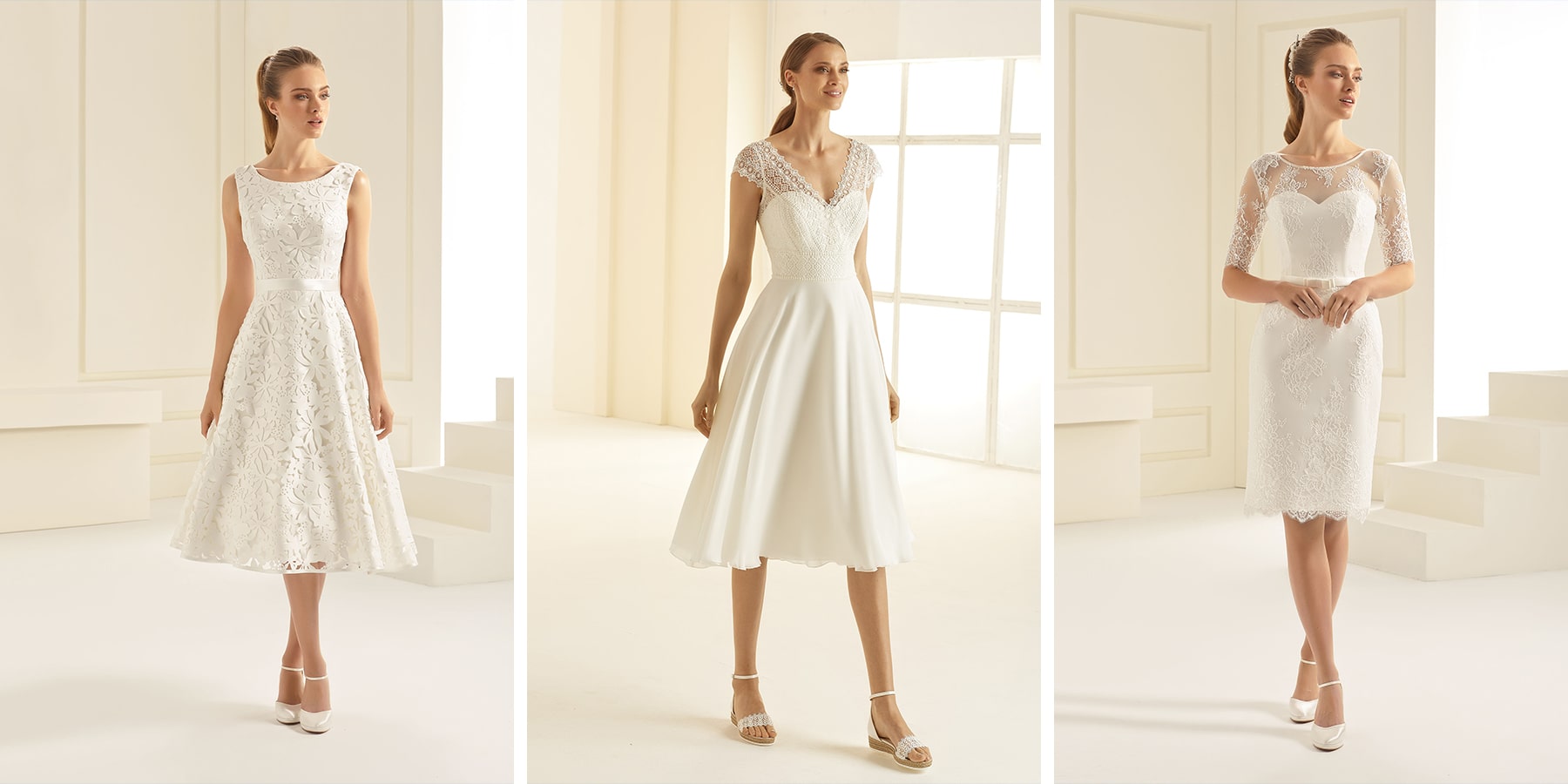 When it comes to finding the perfect t dress to get married in, most brides dream of elegant ball gowns with trains for miles and long cathedral veils. While these are definitely mesmerizing and are stuff that can make movie princesses jealous, way too many brides just disregard the short wedding bridal dresses, without even giving it a thought. The truth is, it is a bit disheartening to see any women write off bridal dresses with dresses with shorter hemlines just because they are 'a bit too non-traditional', or for 'what would the guests think'.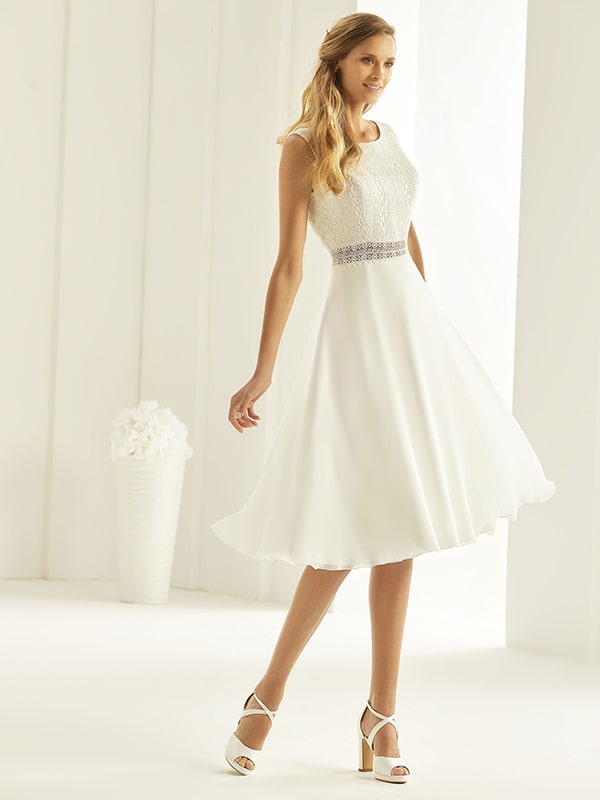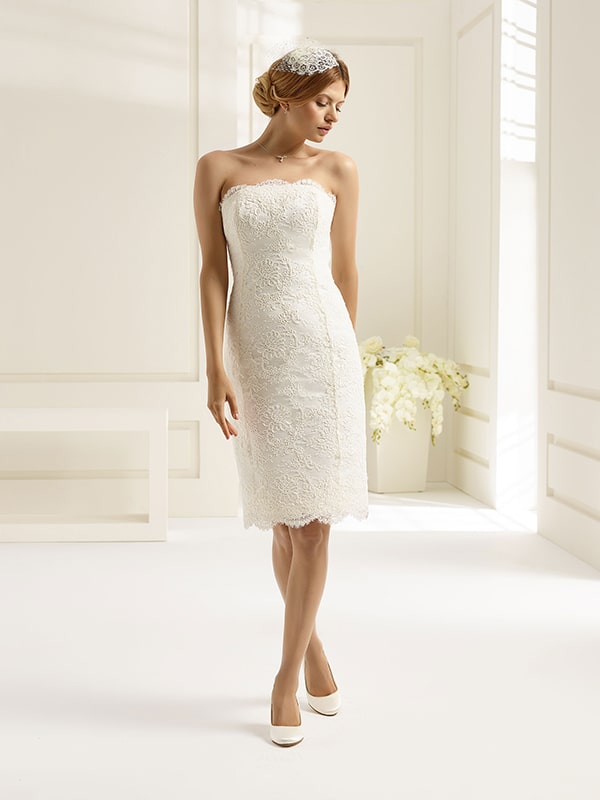 Well, truly speaking, the guests have no business deciding what you will wear on your wedding day or any other day. It is your style; it is your choice. With that being said, let's take a quick look at why you should consider short wedding bridal dresses seriously.
Shorter wedding dresses are more practical. You must admit, walking down the narrow aisle in heaps of fabric, lace, tulle and satin, can be a bit difficult, especially if the aisle is in sand or garden. A short dress is easier to manage in crowded places, gardens and sand. Plus, there is less risk of getting the edge of the dress dirty.


The variety available in short wedding dresses us mind-blowing. From elegant skater dresses to whimsical hi-low hemlines, cute lace minis to silk midis - the choices are endless, eye-catching and pretty.


Short wedding bridal dresses are comparatively less expensive than full-length, voluminous gowns with long dresses. Since less fabric goes into making these dresses, the price tag gets well within the affordable range for most brides.


Many brides prefer to have a change of dress from their gowns after their wedding ceremony is over, in order to slip into something a little more comfortable and not to damage the actual wedding gown while dancing or eating. Short bridal dresses are perfect for wearing during reception parties and dances. Whether you are the bride or a bridesmaid, you will find dancing and socializing is a lot easier when you are not having to manage miles of fabric as you walk.


Shorter dresses are easier to clean and store than gowns. Besides, they have great reusability factor working for them. You can wear the short dress for a special night out or a party after the wedding and you will look just as stunning in it.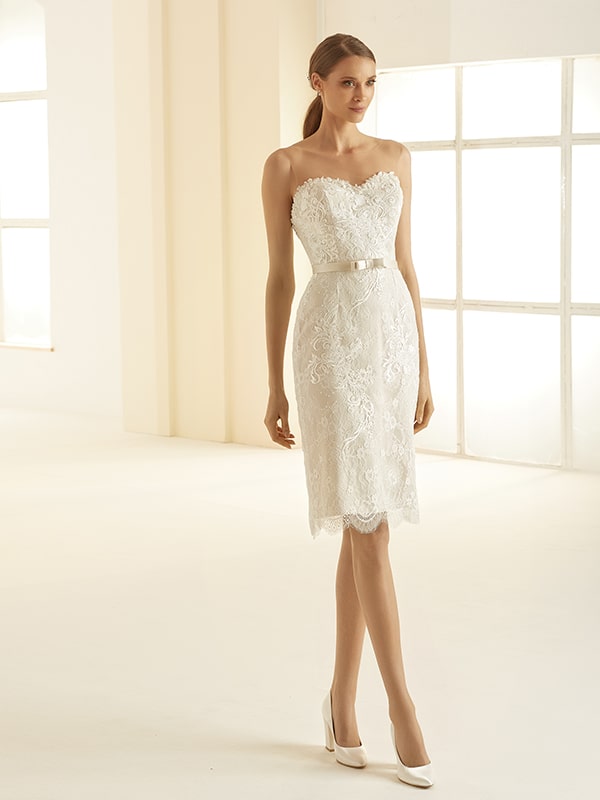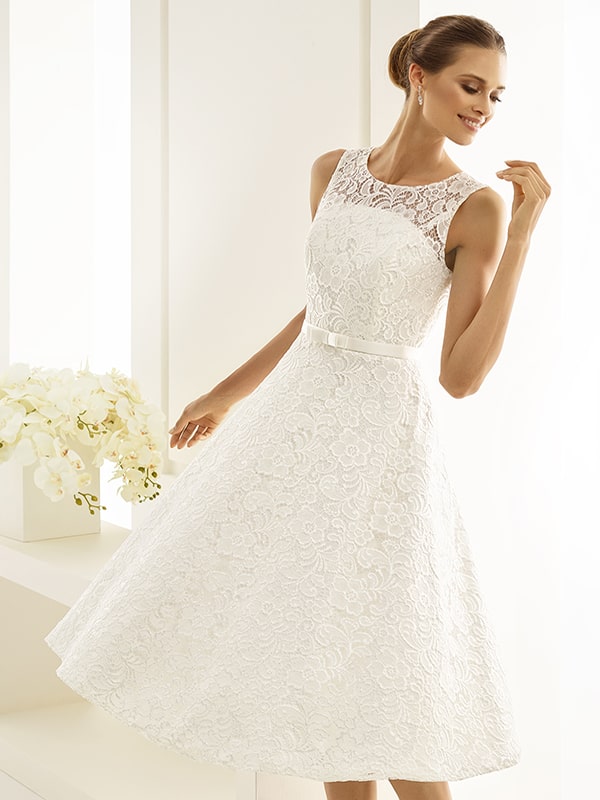 It is a common mistake to think of short wedding bridal dresses as boring or outdated. They are, in fact, anything but. In reality, these dresses are not just vintage and trendsetting, yet at the very same time - timeless. A bride may have many reasons to choose a shorter wedding dress, personal or social. She may very well be channelling her inner Audrey Hepburn! But no matter what the reason is, a wedding dress with a shorter hemline can be a true testament to the bride's keen eye for a gorgeous yet simple, classic yet modern style.