Dec 23, 2020
These Plus Size Bridal Dresses Are Made To Fit Every Mood Or Style
Looking for a dress that will be just perfect to serve your curves on your D-day? Do not go weak on your nerves because we are set to present to you a wide gamut of styles that will not only suit your every mood and style, but will also make you feel empowered and cherished! From silhouettes that are crafted flatter and flaunt your curves to styles that will complement and smoothen your best assets, Bianco Evento has a fabulous collection of plus size bridal dresses and gowns to keep your worries at bay and make your look like a goddess on your wedding day! Here are some of our all-time collection favourites that we promise will never go out of style!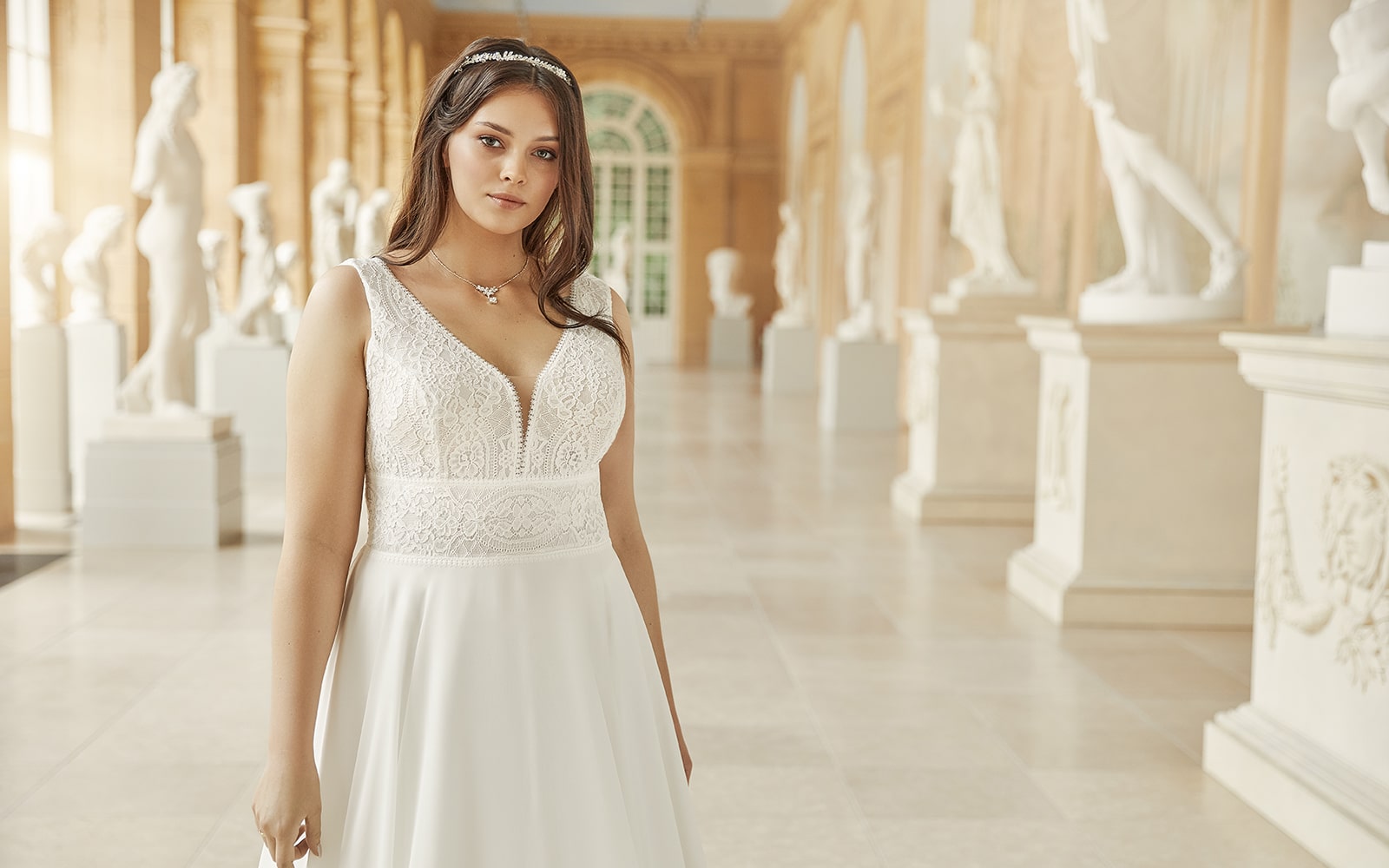 Best of All Over Lace
If everything else speaks of love, then lace sings of romance. An unrivalled fabric of love and romance, nothing can come close to lace when it comes to celebrating adoration, fondness and intimacy. And if you are one who wants to wear your love story on your sleeves, then an all-over-lace wedding dress is just what you need to tell the romantic tale. Bianco Evento's Haiti will leave you seeing hearts in your eyes with her stunning boho lace indulgence that covers up every inch of this pencil dress. The gorgeous V front and back neck add the slight oomph that takes it to sky-high levels of style. Cristal is another Bianco Evento lace stunner that we promise will make you fall in love all over again!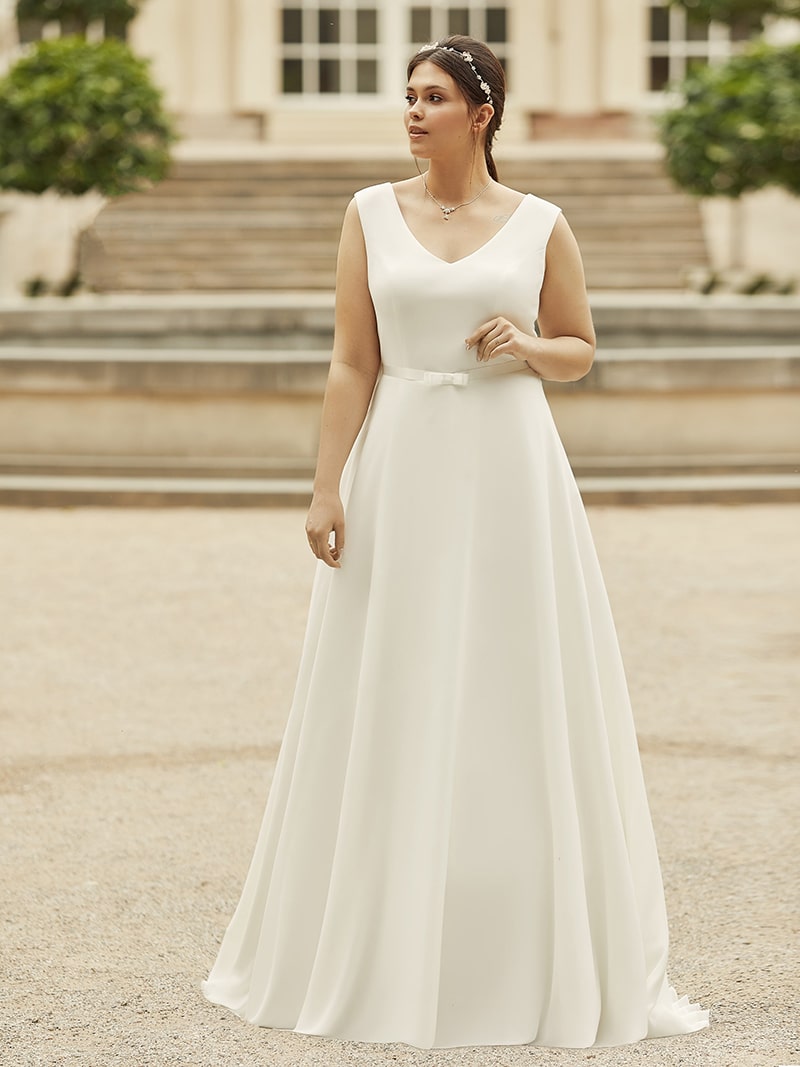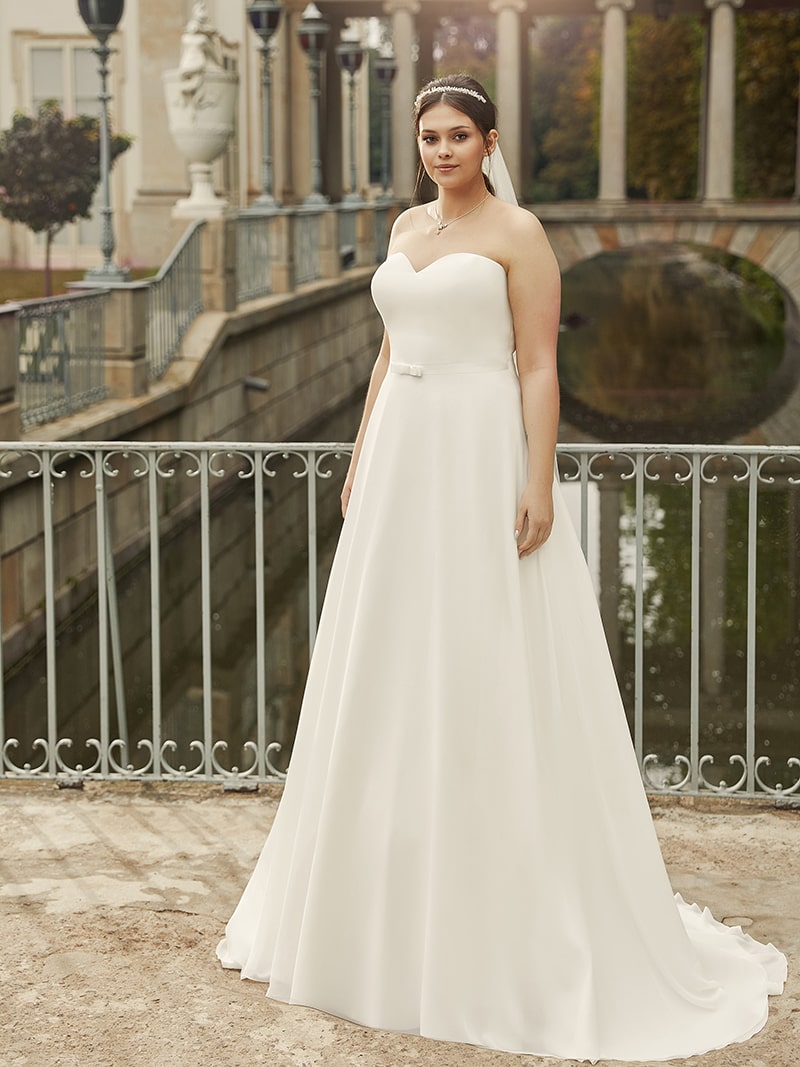 Do Right The Black Tie
The classic black-tie elegance has been enamouring you for your wedding day plans? If your scrapbooking dreams have been driven by this, then finding a stately dress that lives up to the occasion needs a careful selection. Bianco Evento's spectacularly gorgeous sheath dress Nicole with her dramatic train and full sleeves is the perfect choice to leave you looking like a diva on your special day!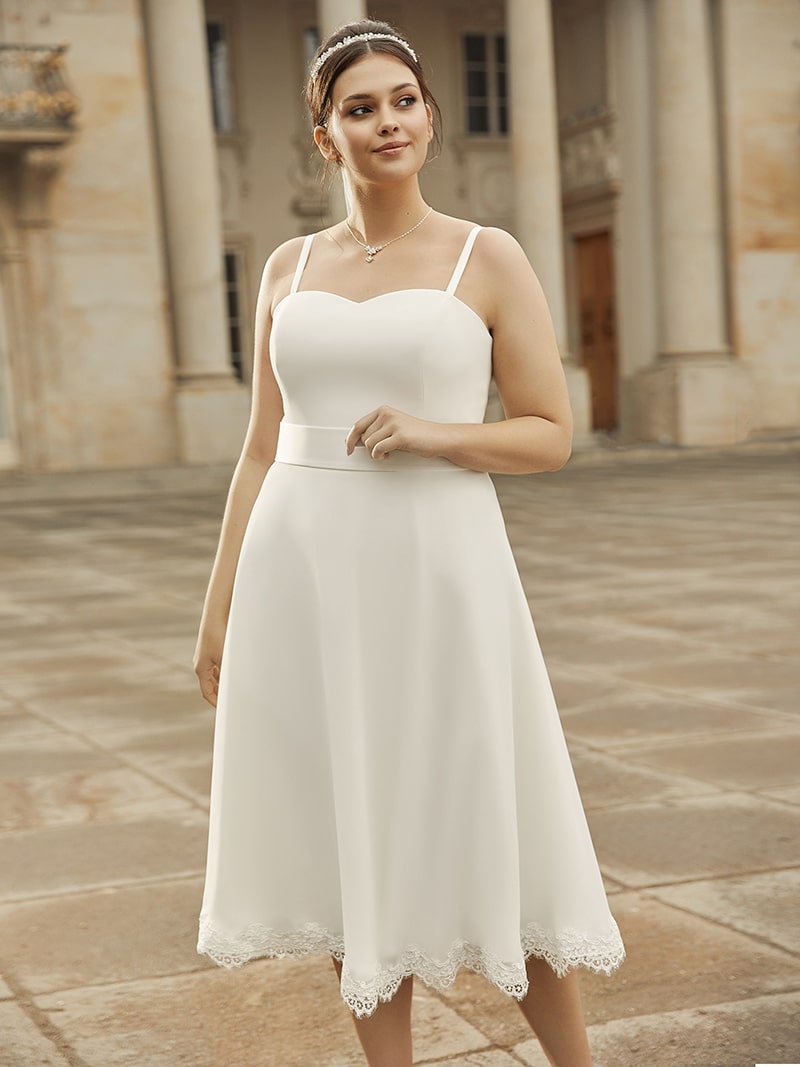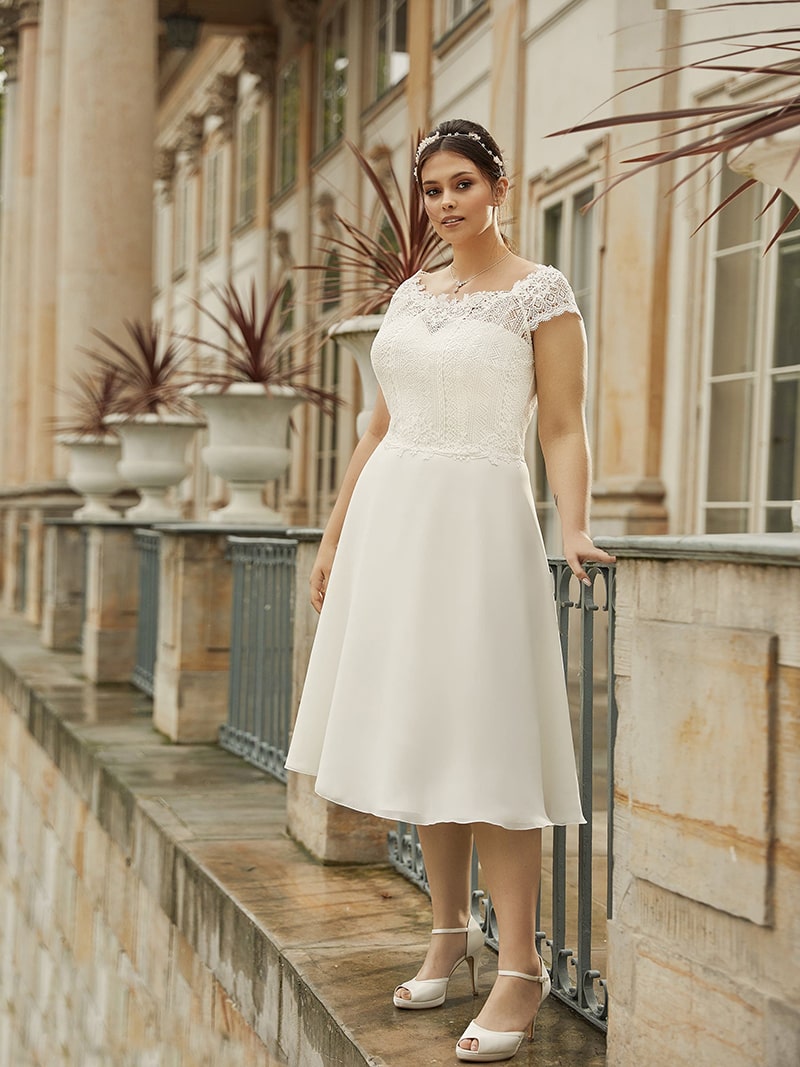 Must See This Deep V
When you have the curves, you must have the nerves to flaunt! And there isn't a neckline so flattering as the V neck that is capable of enhancing your upper torso as this one. Bianco Evento's Amanda is the perfect stunner that will keep your onlookers riveted at your beauty. Amanda's deep V back, front and sides paired with her flowy, swishy romantic tulle skirt is the perfect recipe that will leave you looking like a dream!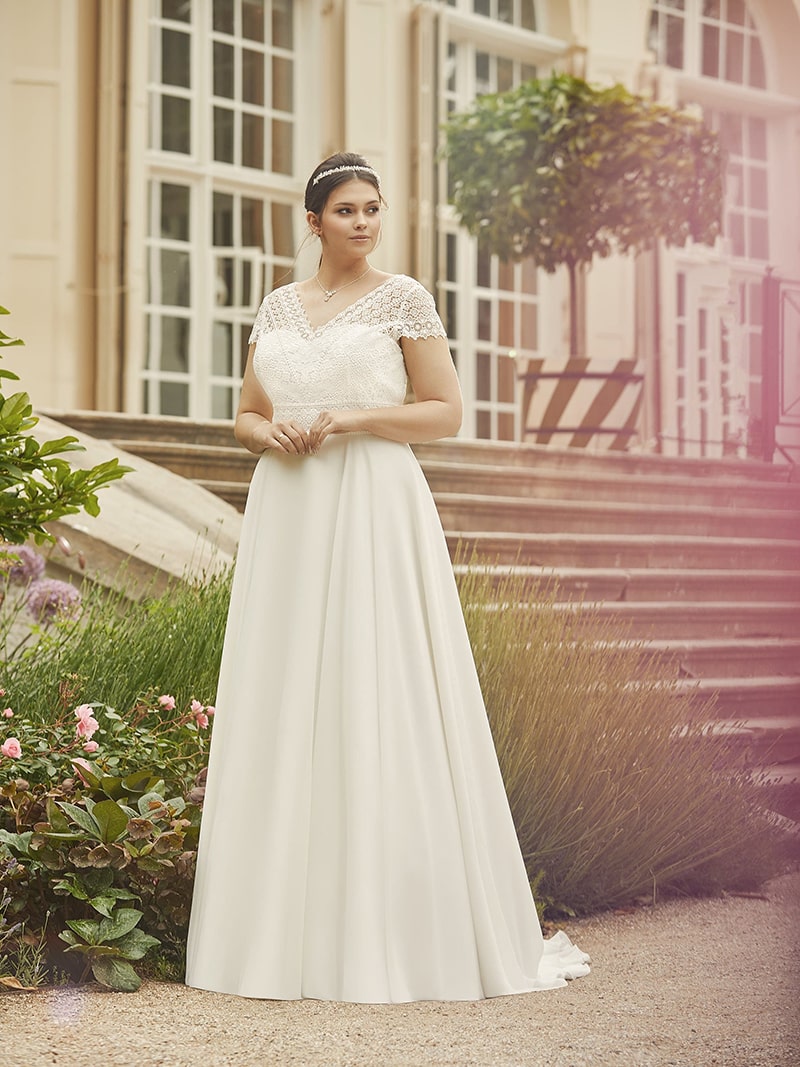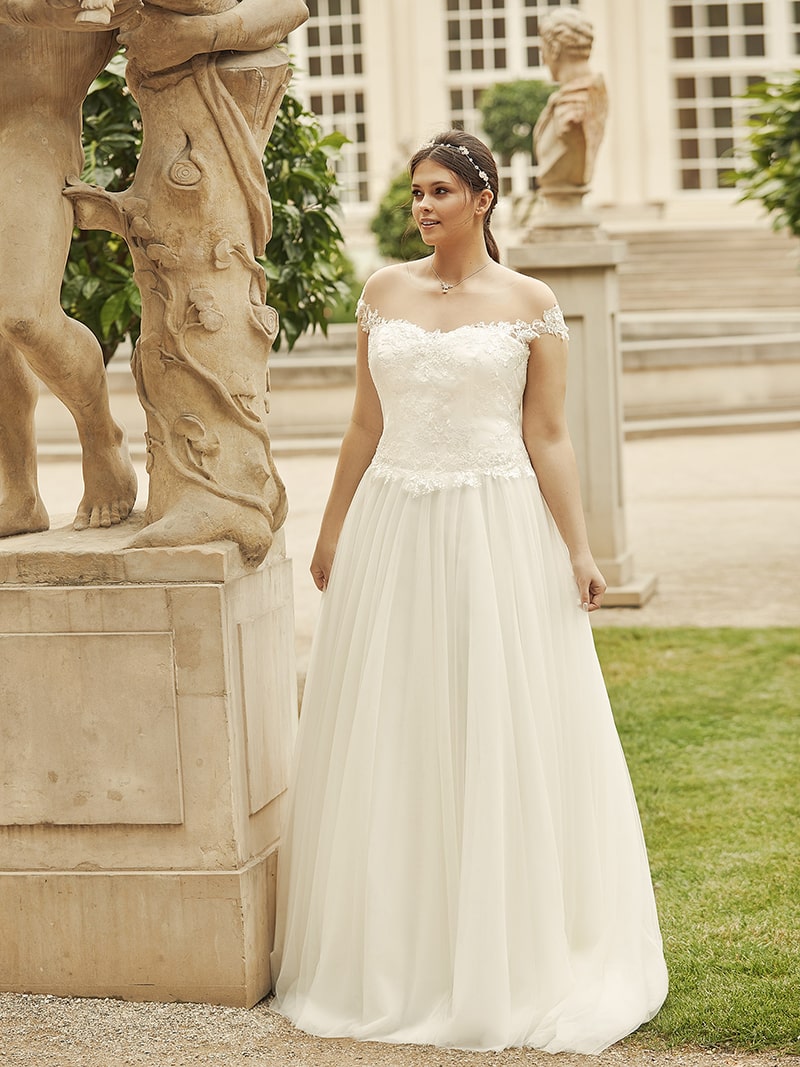 Drop Dead With This Strapless
If looks can kill, then Bianco Evento's Gabrielle has it all to leave the bystanders and your beloved flat on their knees! A classic wedding dress made with exquisite lace and tulle, her beauteous sweetheart strapless neckline will enhance your upper torso like none other and will leave you looking like a princess out of a fairy tale.