May 11, 2020
Let A Lace and Tulle Bridal Bolero Be the Highlight of Your Wedding Look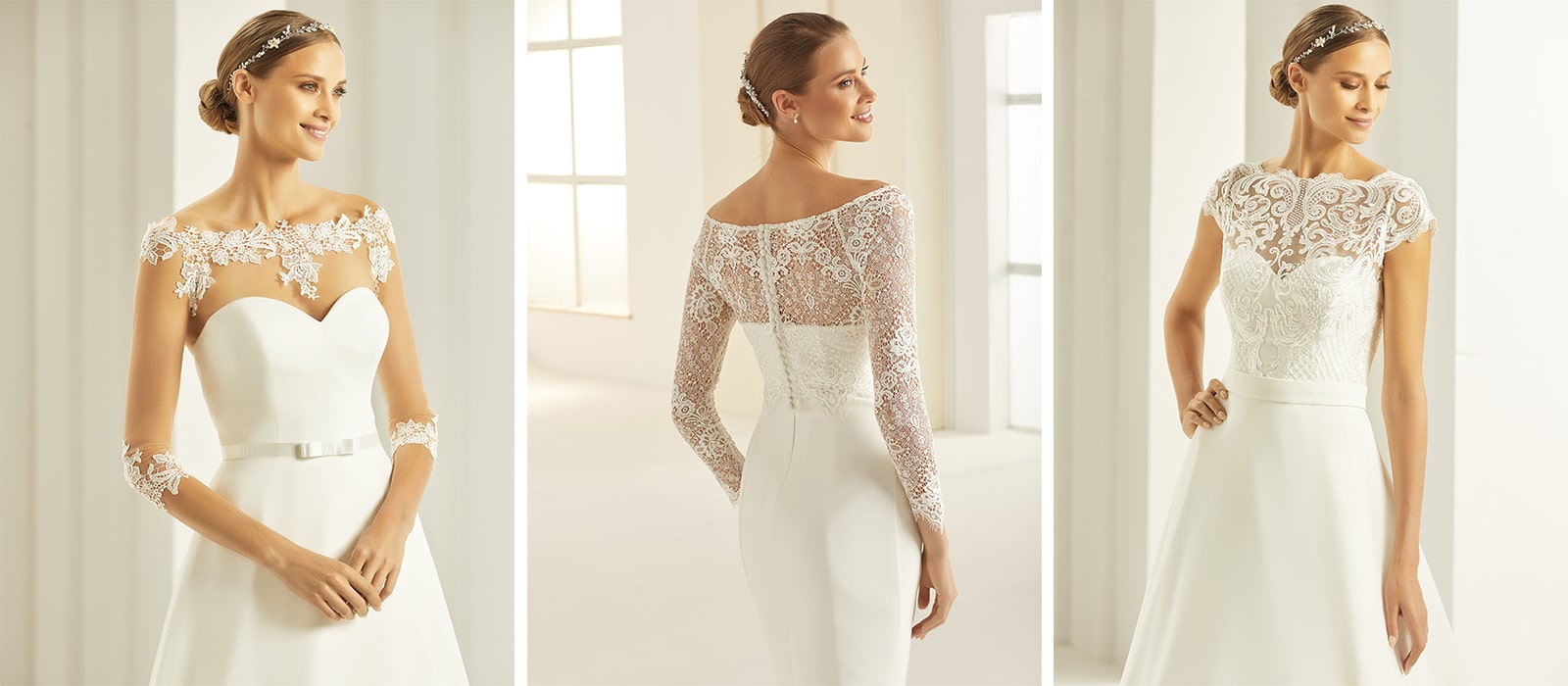 Weather has always played a very important role in wedding fashion. From snowy weddings to beach weddings, the theme of weddings changes depending on which season the event is taking place and accordingly the way of styling also changes. For example, brides prefer to wear backless flowing dresses or shorter, mid-length sundresses if they are planning to wed in spring or summer. On the other hand, if it is a snow-clad event that they are planning for in the middle of winter, brides go for shawls and boleros over their wedding gowns, which themselves are carefully designed out of heavy silk.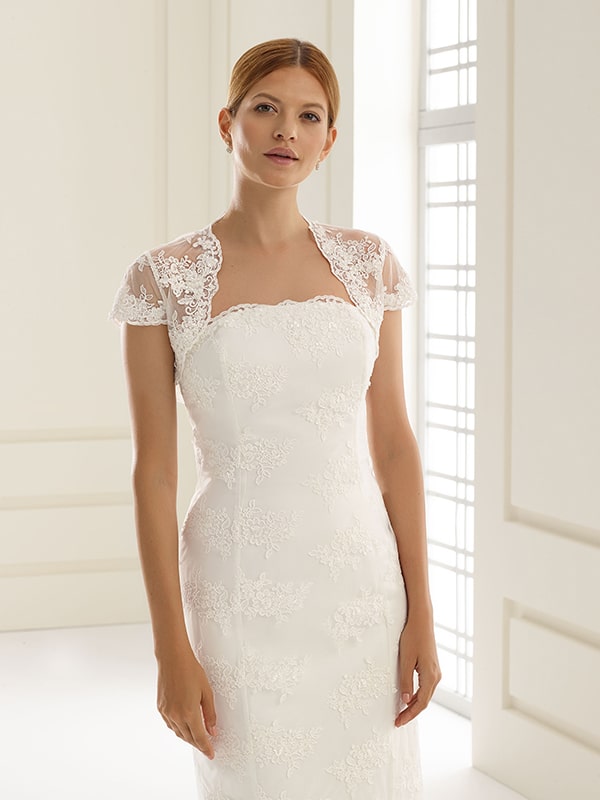 While forever, accessorising on wedding gowns depended much on the weather and that is still true, it is undeniable that now things are equally dependent on the likes, wishes and preferences of the brides. Take for example - boleros. In the olden times, boleros were often used for modesty as a part of a very formal wedding and also for a bit of cozy warmth in the colder months. Now, they are crafted out of all sorts of materials including cotton, silk and are steadily becoming favourites of modern brides and bridesmaids alike. In fact, lace and tulle bridal bolero has seen surging popularity in the recent years.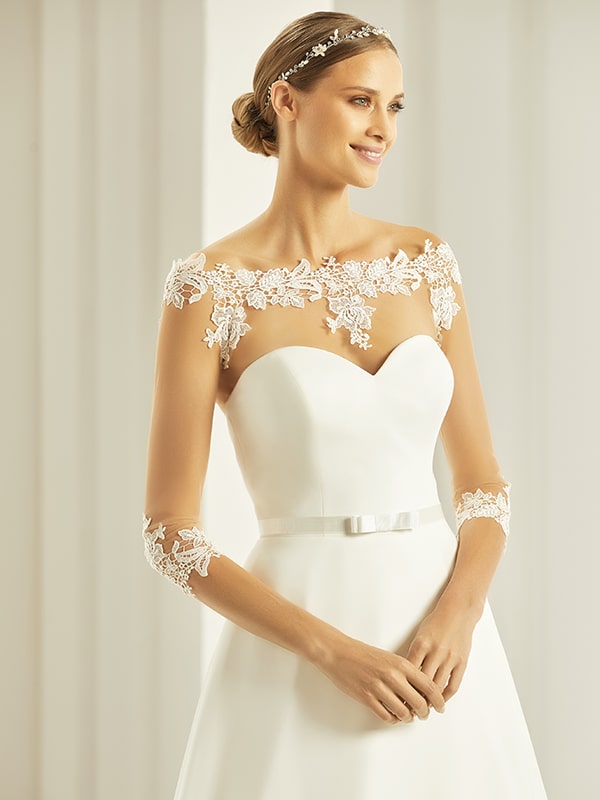 For a wedding that is set in Spring or Summer, brides usually prefer lighter boleros designed out of weightless materials like tulle, lace, organza or chiffon. Summer boleros are either cap-sleeved or sleeveless, although some with sleeves going down till the elbows look beautiful too. In Autumn, as the days start to get cooler, a satin or taffeta bolero would be good enough to keep the chill off your shoulder and arms.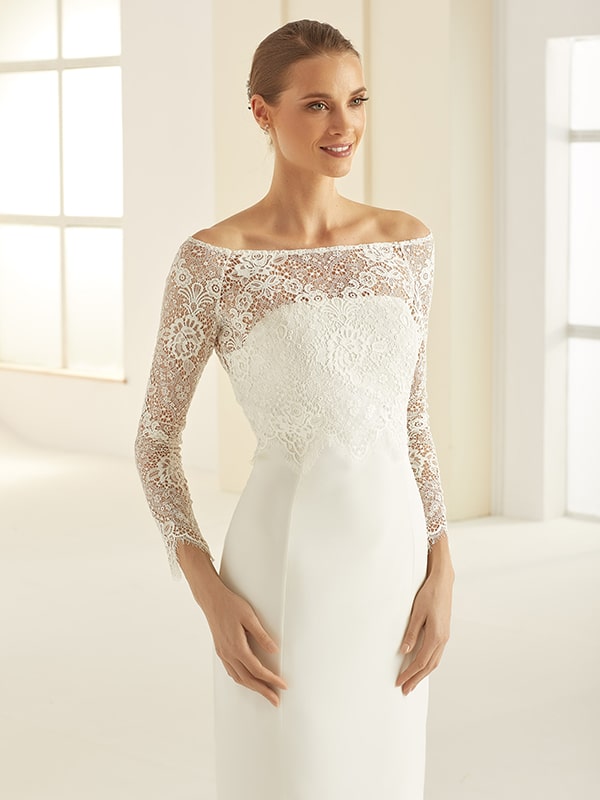 For winter weddings, it makes sense to aim for an extra layer of clothing that won't just give you warmth but also add extra charm to the entire look. Luxurious full-sleeved boleros made out of faux fur, knitted fabric and wool are the perfect accessories to fight the cold away with. And just in case you are not too fond of the sleeves, take a look at the bridal jackets, shawls and capes to jazz things up a bit.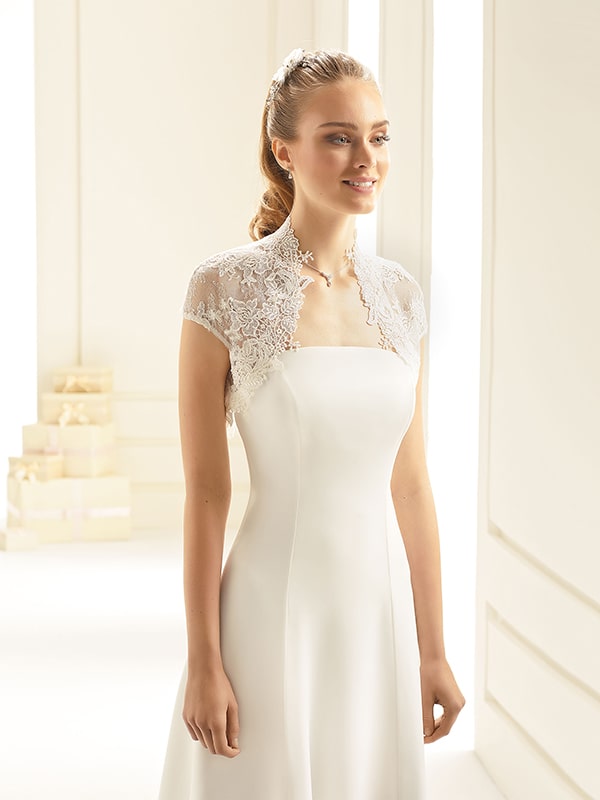 In case, you are not quite sure about accessorizing with boleros, you might want to spend some time looking up the style. They are not just practical to be used as an extra layer for warmth but also make stunning statement pieces that catch the eye in an instant. Besides, exquisite embroidery or sequin detailing on your bolero can truly make for a memorable style. Whether it is a modern or a traditional ceremony that you want, give lace and tulle bridal bolero a try and be prepared to get complimented throughout the day.