Oct 19, 2020
Find The Perfect First Communion Dress With Bianco Evento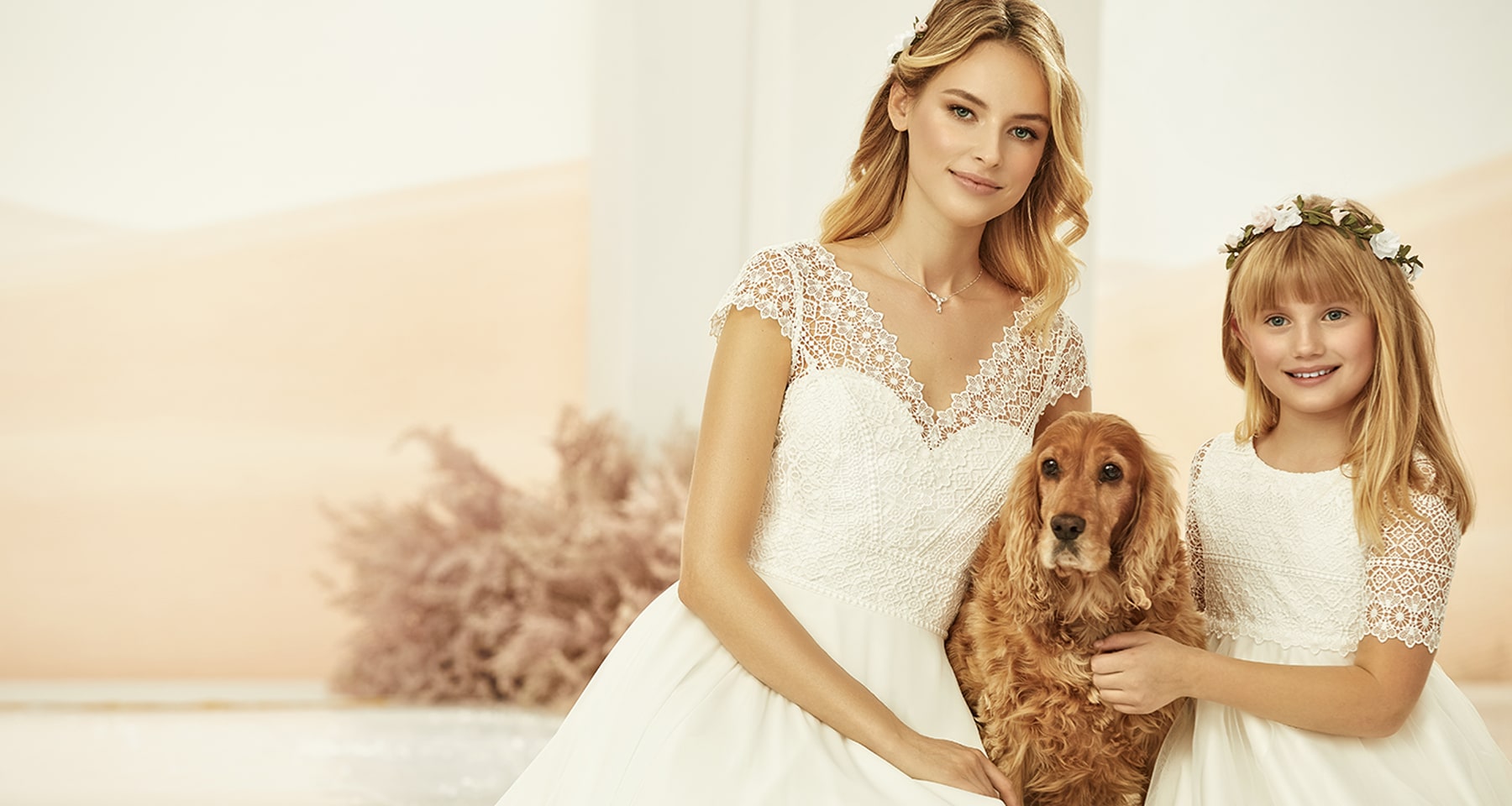 The First Holy Communion is an auspicious day in every little Catholic girl or boy's life. Children look forward to this day when they can be the cynosure of an event, with great anticipation and extravagant dreams. As a young Catholic girl who is ready to be initiated, she dreams to look her best like a princess and be a reflection of the purity that she stands for on that day. You little princess's communion dress becomes a vital part of this ceremony because a gorgeous dress will make her feel like an angel and make this day a special one! Bianco Evento has a stellar collection of the prettiest communion dresses that are both unique and a standout look.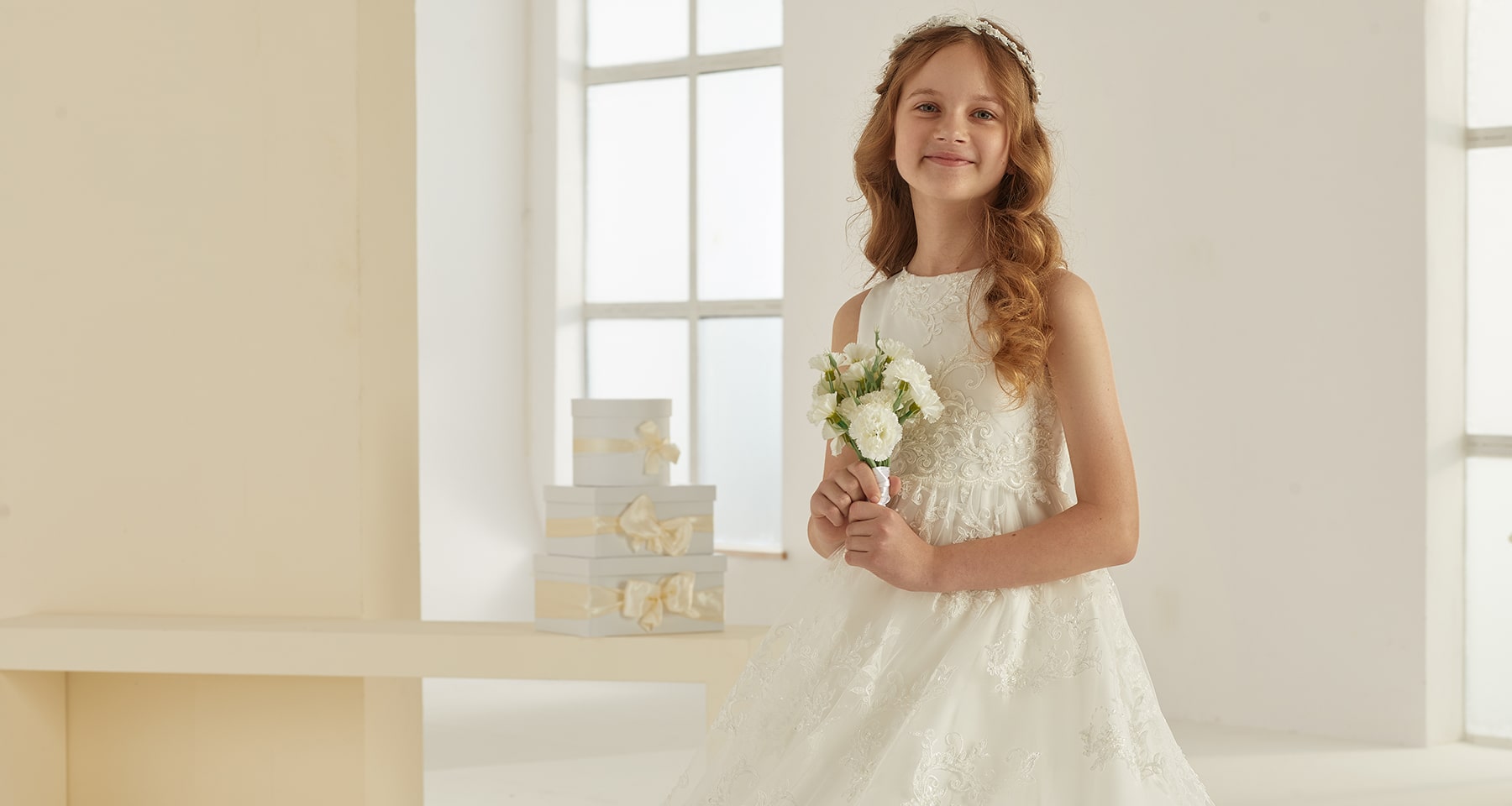 Finding the correct First Communion dress can be an uphill task. Even though there are several different styles that are now available for choice, but to be honest, most of them look either a little too grown up, frumpy and fussy or just like another bridal gown. Being careful of this, Bianco Evento has created a special and carefully curated section of communion dresses that brilliantly create ethe bridge between a grown up's dream dress and a pretty one that reflects the innocence of a young child.
One of the first things to consider when choosing your daughter's communion dress is to know her comfort and her preferences. Finding the right dress that makes her feel wonderful and comfortable will not only leave her with joyous memories of the service but will also let her be at ease and manage herself with grace during the ceremony. Bianco Evento has a wide selection of pretty and fuss-free A-line dresses in classic fabrics that will make your little one feel confident about herself and her looks without getting hassled about her movements. The simplicity of an organza skirt paired with a gorgeous lace bodice makes ME2500 a beautiful dress to compliment your little one's innocence and charm, while ME2000 with its flowing tulle skirt and lace bodice will let your child be at ease with its free flowing fabric.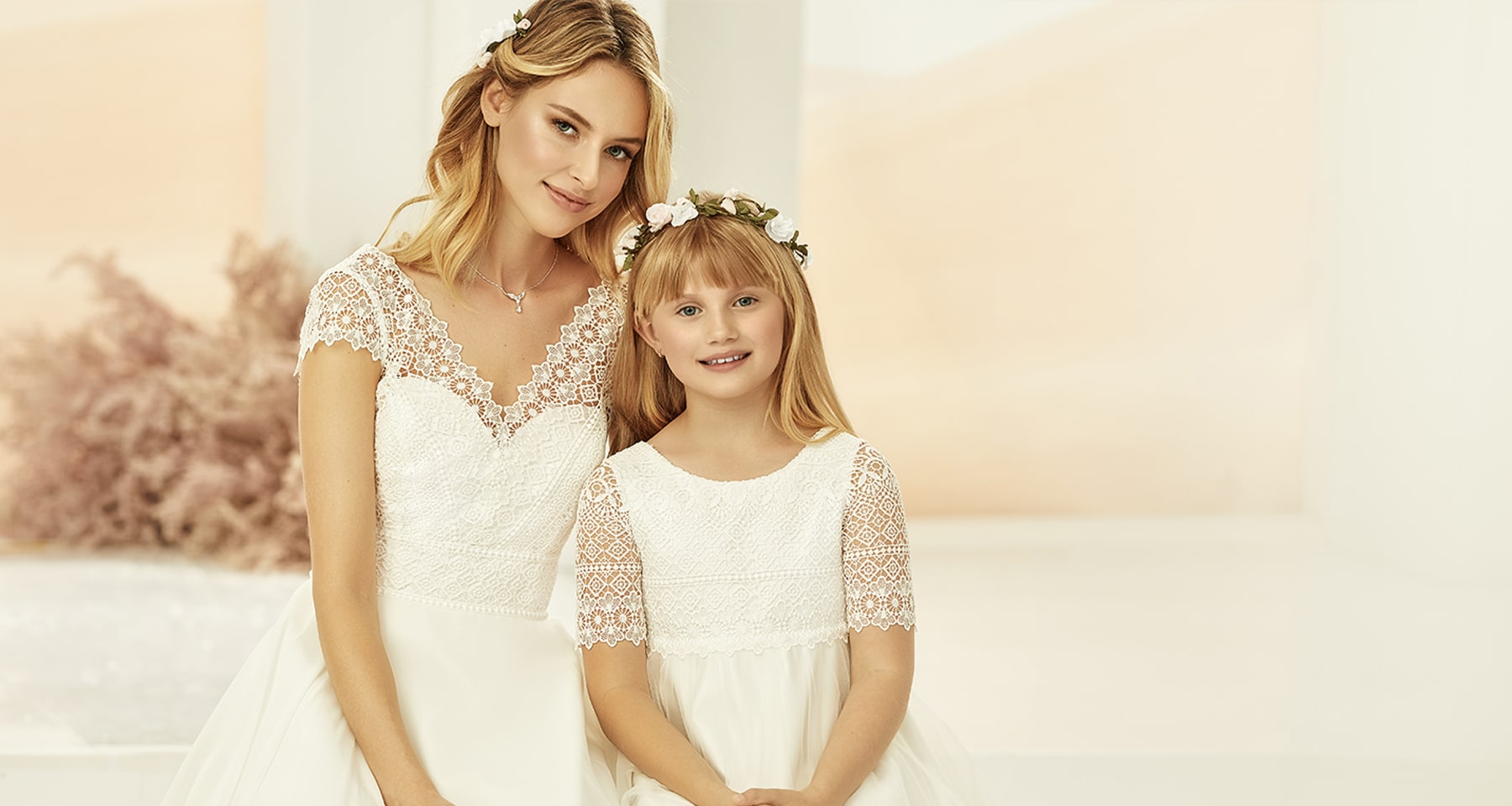 Fabrics aside, Bianco Evento's communion dresses reflect a style that is perfect to compliment a young child's spirit, without looking too basic or childish. Interesting modern styles like illusion necklines in the dress ME1200 or an all-over lace look of ME1800 add the sweet twist to a regular look that can make your child feel beautiful and pretty, without the fear of going overboard.
Bianco Evento's collection also features dresses with a variety of sleeve types, from which your child can choose what she prefers best. From the sweet capped sleeves of ME2200 to ¾ lace sleeves of ME2400 and even sleeveless ones of ME2300 or ME1800, there are plenty options to choose from to find the perfect dress for your little angel!