Jan 14, 2020
Bridal Buyer Interview: Bianco Evento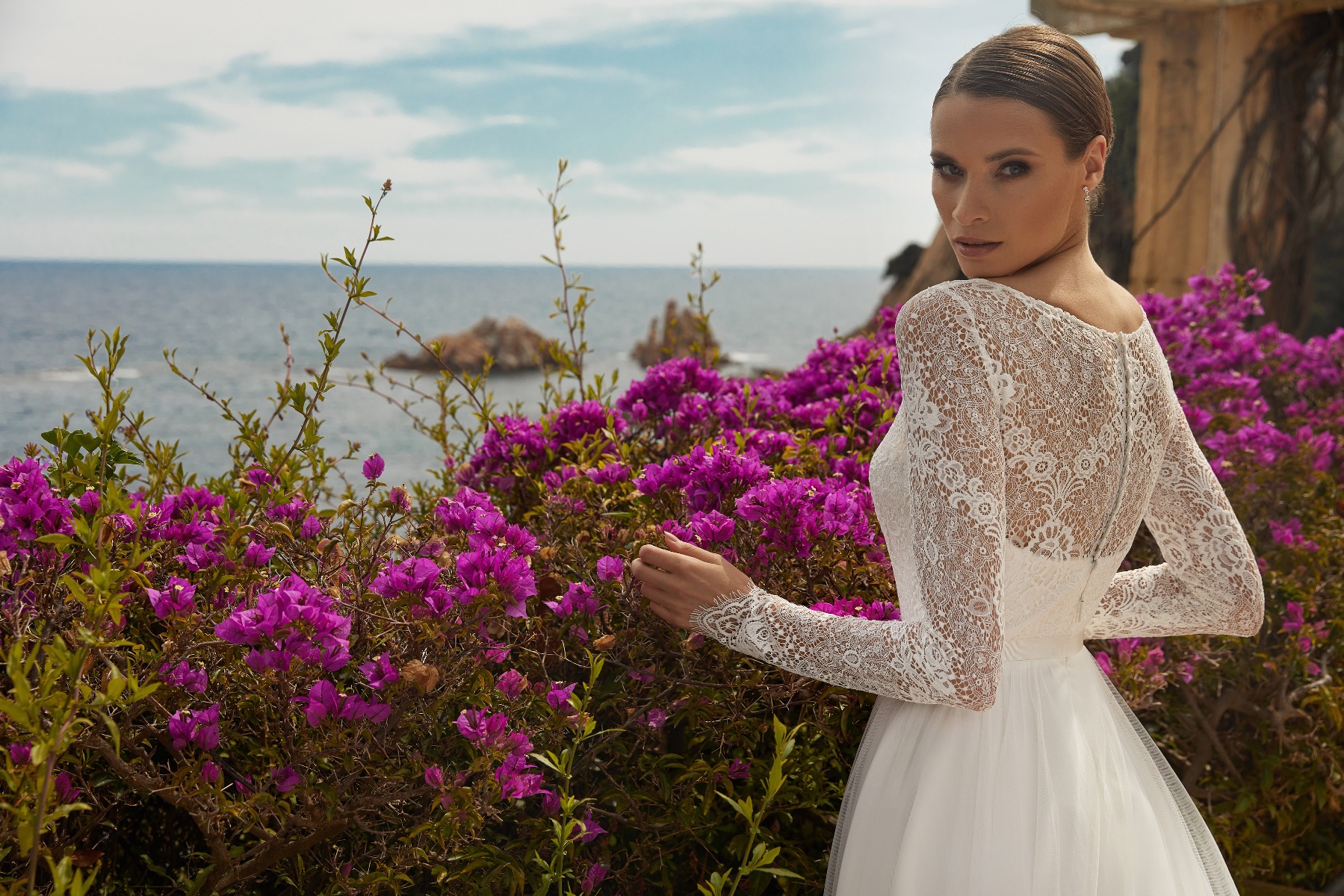 Can you tell us about the brands background?
Bianco Evento was started by our CEO Bartosz Wodecki in 2009, selling bridal jewellery and accessories to the German market. Since then, we've been growing the collection and brand throughout Europe and around the rest of the world every year.
In 2016 we launched our first Bridal Dress collection which has since grown to become the core of our collection. In 2017 we launched our own shoe brand, Avalia shoes, which focusses on comfort for all brides. The designs are simple but modern and include soft padded linings, as we know a bride is on her feet all day.
Over the past two years, the brand itself has developed. Initially known for our high-quality but affordable accessories, Bianco Evento is becoming synonymous with affordable bridal wear for all brides, with a focus on classic designs. The brand continues to grow, and we are now getting enquiries from all over the world for our designs.
What is the brands secrets to success?
We offer something completely different to other brands. We produce all our items in bulk, in our own production facilities, so we ship from stock and our delivery times are incredibly short, even on dresses. With just 3-5-day delivery times across Europe, we can offer a service that is unparalleled in the Bridal Industry. We also have no minimum order on anything except garment bags, which means any new stores can try our brand without investing in an entire collection.
Where do you see your brand in 5 years' time?
In five years, we hope to become a household brand for 'Brides-to-be' in the more affordable bridal range market. We are creating larger size ranges so that our collection can be worn by all brides and creating simple and classic designs which stand the test of time. With this growing brand awareness, we hope to expand further throughout Europe and the rest of the world!
Can you tell us five interesting facts about the brand?
We're a dog-friendly office
We produce everything ourselves – we have 3 different factories in Europe
Our sales and marketing team is made up of 8 different nationalities!
We started off making wedding jewellery and now have a huge collection and over 4500 customers
We have no minimum order
What is your most popular design?
Harmonia – She is our most classic and simple design and can be dressed up or down with different accessories. She's the perfect base to create your own unique design. A classic strapless a-line gown, with a sweetheart neckline and made from Chiffon. She's been such a successful design that we have created Melissa, the same a-line design in a beautiful Satin to give our brides more range to choose from.
Can you tell us about the new collection?
The 2020 collection reflects the essence of Bianco Evento brides: joyful, confident women who love simplicity and natural beauty. This collection is also our largest yet! We've introduced over 30 new dress designs, wonderful new veils, modern shoes and warm faux fur and woolen boleros. Our newest items include 5 communion dresses, wonderfully simple bridal skirts and corsets to mix and match.
What was the inspiration behind it? Can you talk us through the process of creating it?
Our design team spend the latter half of every year talking to our valued customers about designs in our current collection and how we can improve these. They also take inspiration from the latest trends to design something that fits with our brand and our brides. The next few months is all about testing the new collection on our wider customer base, to understand what they like and don't like and refine the collection from there. Their input in this process is fundamental to our final collection.
What trends do you think will be popular this year?
In the build up to 2020, we have seen trends change from more traditional gowns to cleaner lines and simpler fabric. Classic A-line gowns made of satin with small, delicate details are very on-trend for 2020. Alongside this, trends for accessories indicate an increase in subtle, detailed veils made of modern glitter tulle, combined with beautiful headbands, modern satin block heel pumps and smaller petticoats. Overall, a clean modern minimalist look that stands the test of time.
What will you be bringing to London Bridal Fashion Week?
We're working on our 2021 collection at the moment and are excited to be bringing some new and exciting designs to the London Bridal Fashion Week. We've added a new lace to our collection and some stunning new bridal sandals. We can't wait to see what our UK customers think!