Nov 5, 2020
Be The Belle With These Brilliant Bridal Ball Gowns
Have the fairy tales we have grown up with left you a lasting impression on your mind about your wedding dreams? Or has Princess Diana's wedding dress had given your wedding dreams goals? Whichever be the case, if the classic ball gown is what you are after to achieve the magical wedding dream, then here are some of the styles that you should consider before zeroing down on any. Bianco Evento's impressive selection of ball gowns to find the chosen silhouette that will suit your taste and style!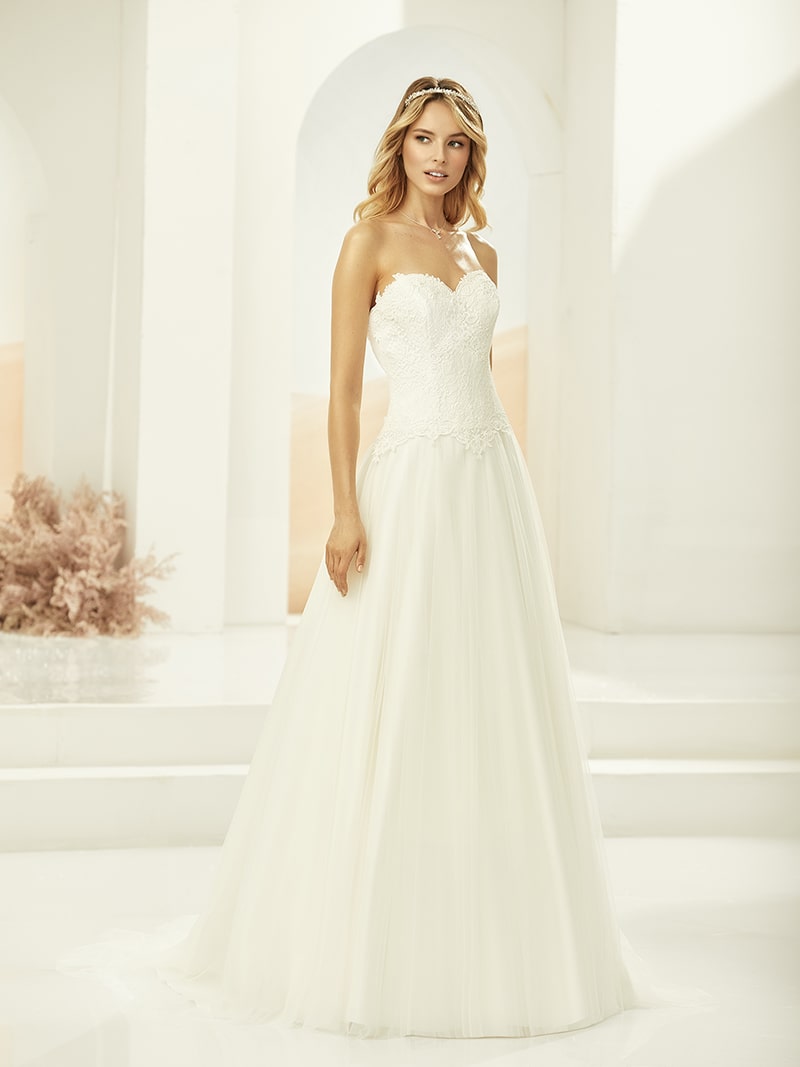 Gabrielle
Nothing gets more romantic and straight out of a fairy tale than a strapless ball gown with a remarkable sweetheart neckline to flaunt. A silhouette that has won hearts over the ages and still continues to do so now, the strapless sweetheart ball gown is a balanced perfection that is crafted to enhance the decolletage and the torso just as it tapers and outlines the waist while adding volume to the lower half of the body. Bianco Evento's Gabrielle is one such dress that flaunts this perfect silhouette in gorgeous lace and swathes of floating ivory lace!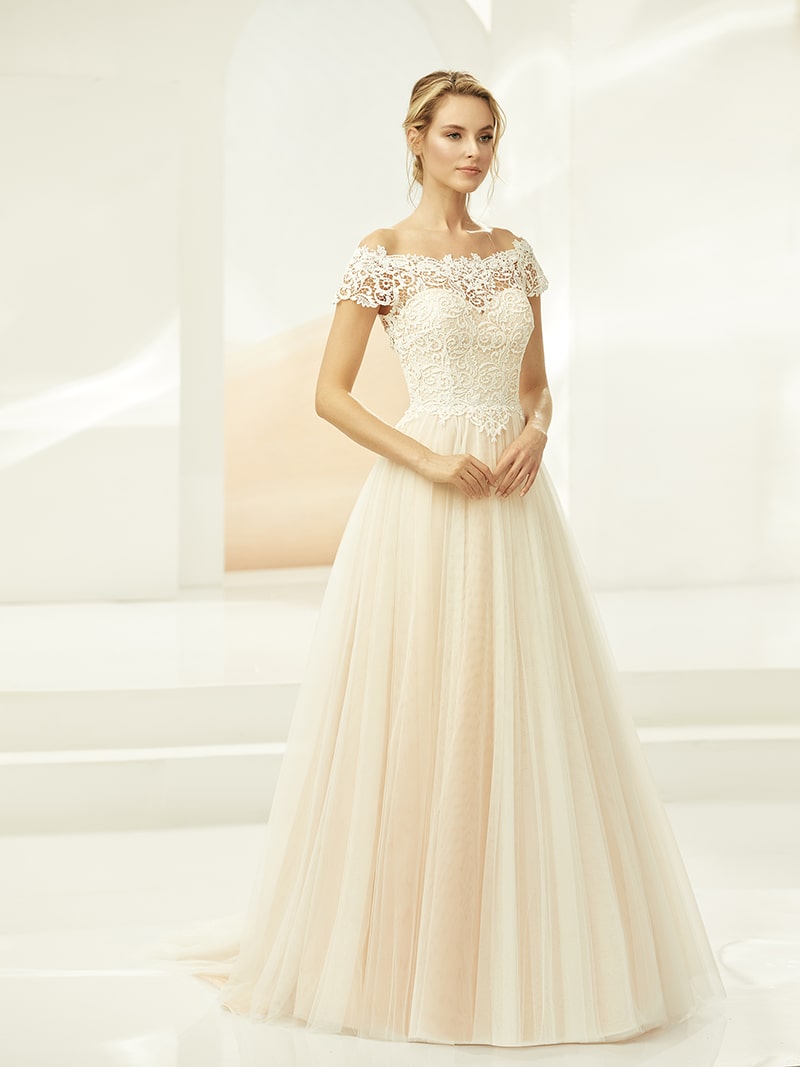 Serena
A classic white ball gown is undoubtedly a timeless dress that never ages, no matter the time passed. But when you are a modern princess who is bored of the common monotony of white, then adding soft, subtle colours to your look may be just what you need to spiff up the classic bridal look without ruining the traditional appeal. Bianco Evento's exceptional lace and tulle sensation Serena is carefully crafted for those modern princesses who would love to straddle tradition and modernity with equal ease and elan on their big day! A stunningly gorgeous boatneck lace bodice sits on top of a ravishingly good-looking tulle ball gown skirt. Several layers of ivory and caramel tulle paired with organza give Serena a swishy floaty blush tone look that is perfect for a bride to walk in beauty!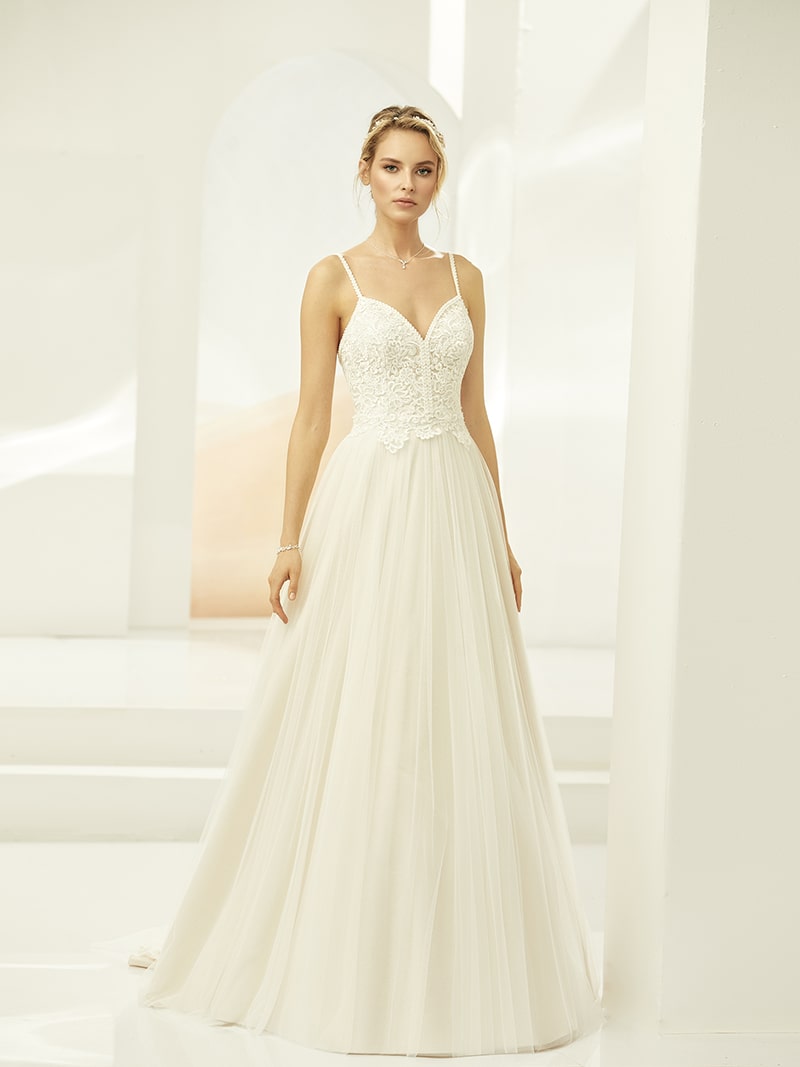 Madlena
Still wondering how to perfect a classic wedding look that will compliment your sweet, ingenuous and gentle disposition? It is no child's play to find a dress that will sweeten and soften an already wonderful feminine silhouette, especially one like a ball gown. Bianco Evento's resplendent tulle and lace spectacle from the latest collection, Madlena, is one such stunner that is crafted to bring out your charming, delightful personality. Madlena has an inherent innocence about herself that is enhanced by her sweetheart lace bodice and the dainty pretty lace straps that hold it together. The flowy tulle skirt with its train adds an extra measure of sweetness to the whole look to make you look like an enchanting princess!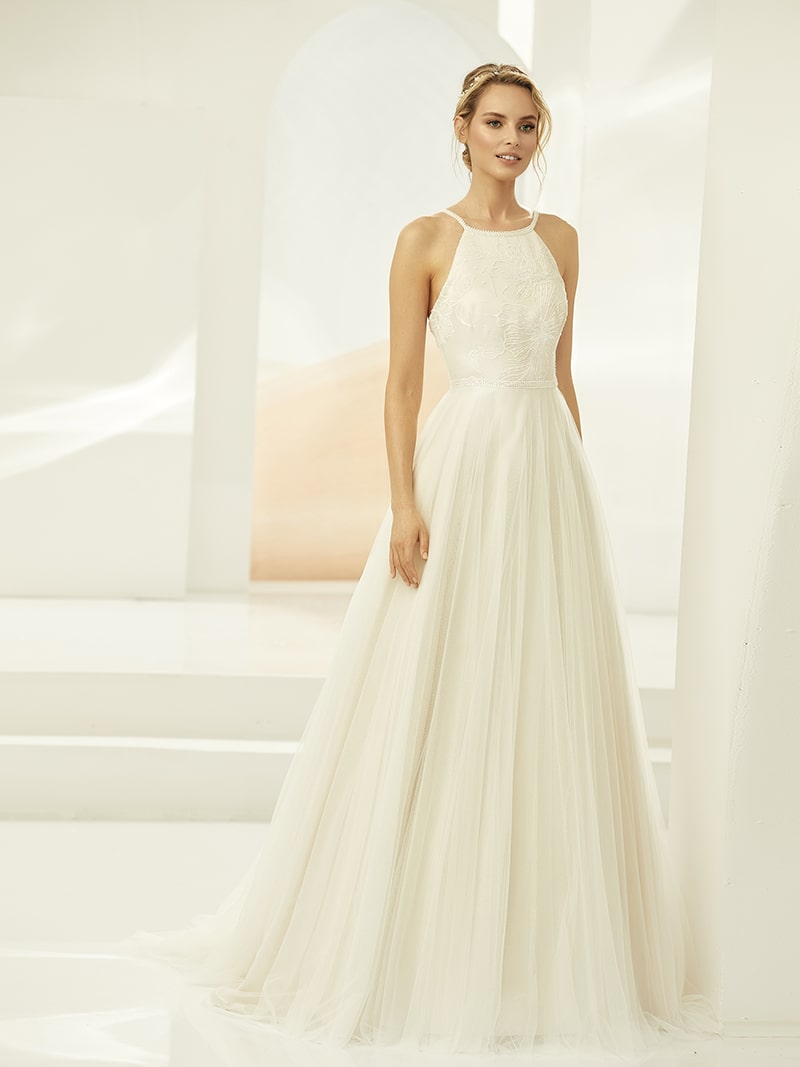 Loara
The modern bride often looks for silhouettes that are elegant, sleek and romantically smart which beautifully incorporates both the classical and latest fashion trends. Loara from Bianco Evento's latest collection is remarkably modern in her style and classical in her appeal. Her lacey, round neckline bodice held up high by delicate lace straps is balanced perfectly by a voluminous champagne satin skirt and a flowy tulle overskirt. She glows radiantly in soft champagne tones and is perfect to fulfil your princess wedding dreams without compromising on your modern sensibilities!