Jun 1, 2020
The Freeing, Flattering and Empowering Silhouette of A Line Wedding Dresses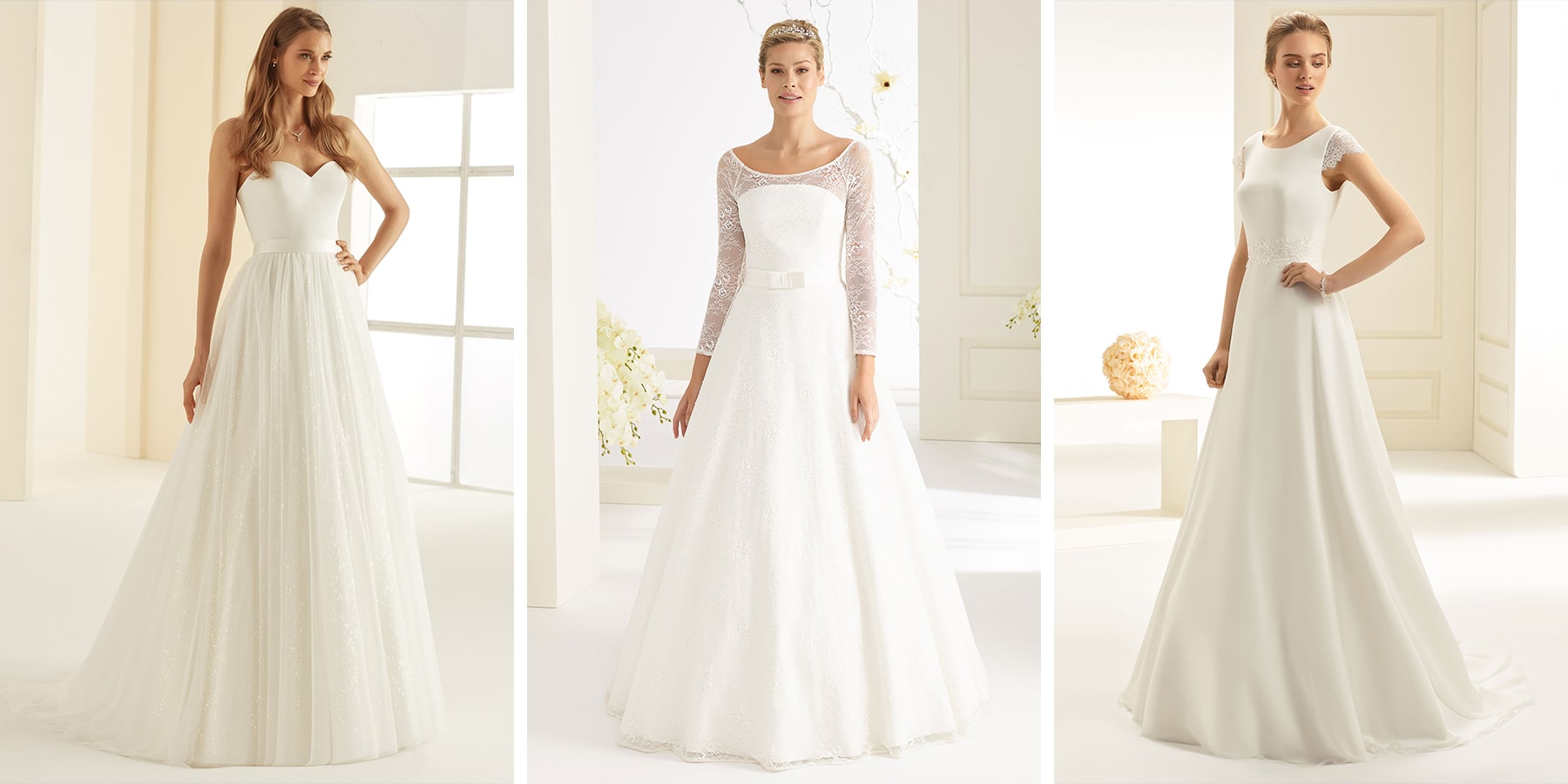 Whether you believe it or not, it is not very uncommon for brides to go shopping for their dream wedding dresses and very soon getting disheartened upon finding out that the dress that they had liked on a blog or magazine isn't actually flattering on them. That is the thing about bridal dresses, or any dress for that matter - there is no 'one design looks good on everyone' solution to this. Every bride is different, not just in their personalities but also in height, physique, weight and age. A dress that looks great on one might not look just as beautiful on another lady.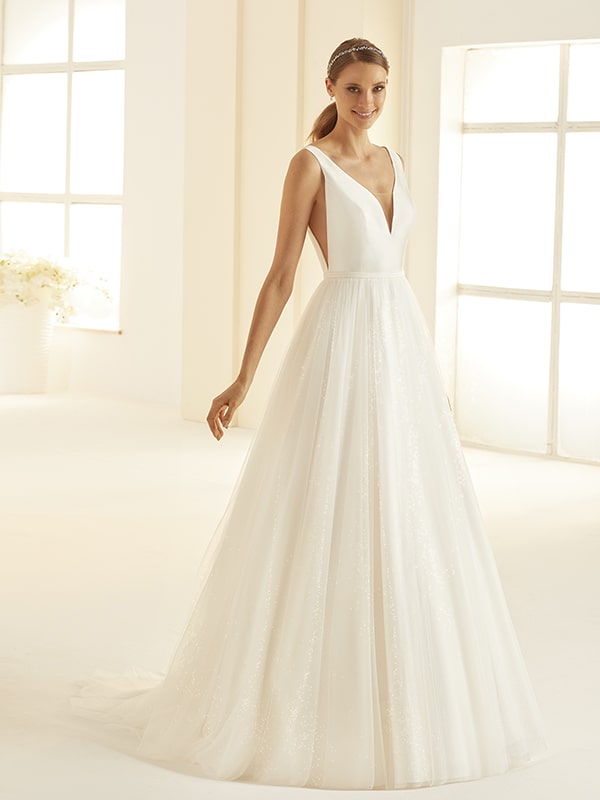 However, there is one silhouette of bridal gowns that accentuates almost every bride's figure irrespective of their weight, height and age and that is the A-line. It must be noted here that it is the silhouette of A line wedding dresses that seems to be flattering on every woman but attentions must still be given to neckline, hemline and detailing to ensure that the overall design is reflective of the bride's personal style and makes her look like the queen that she is.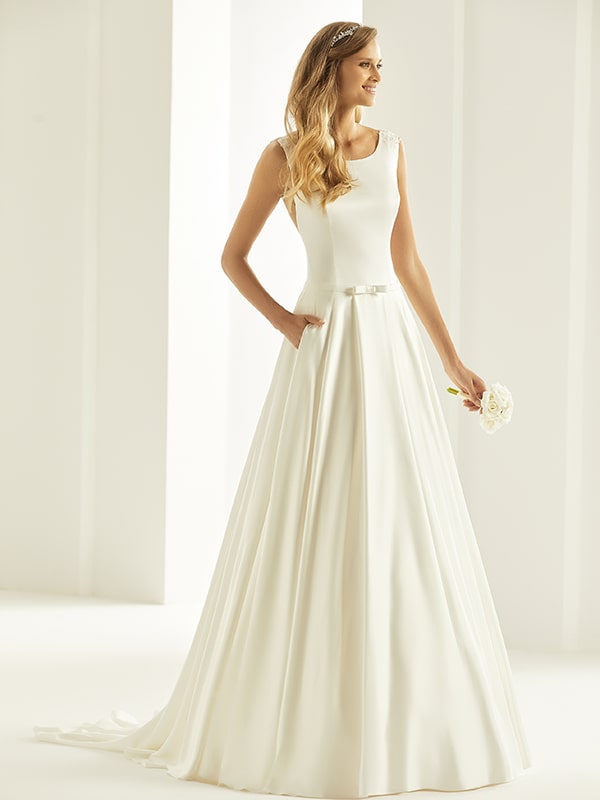 So, how exactly does the silhouette of A line wedding dresses look? As the name suggests the complete silhouette looks somewhat like the alphabet 'A'. It is often known as the fit and flare style and features a fitted bodice which meets the tapered waistline, that sharply defines the smallest part of the female figure, and then eases onto the skirt that flares away from the hips, falling gracefully to the flowy bottom seam. The A line dress isn't just pretty on the body and eyes, it is easy to wear as well. And it gives your style a subtle, timeless touch.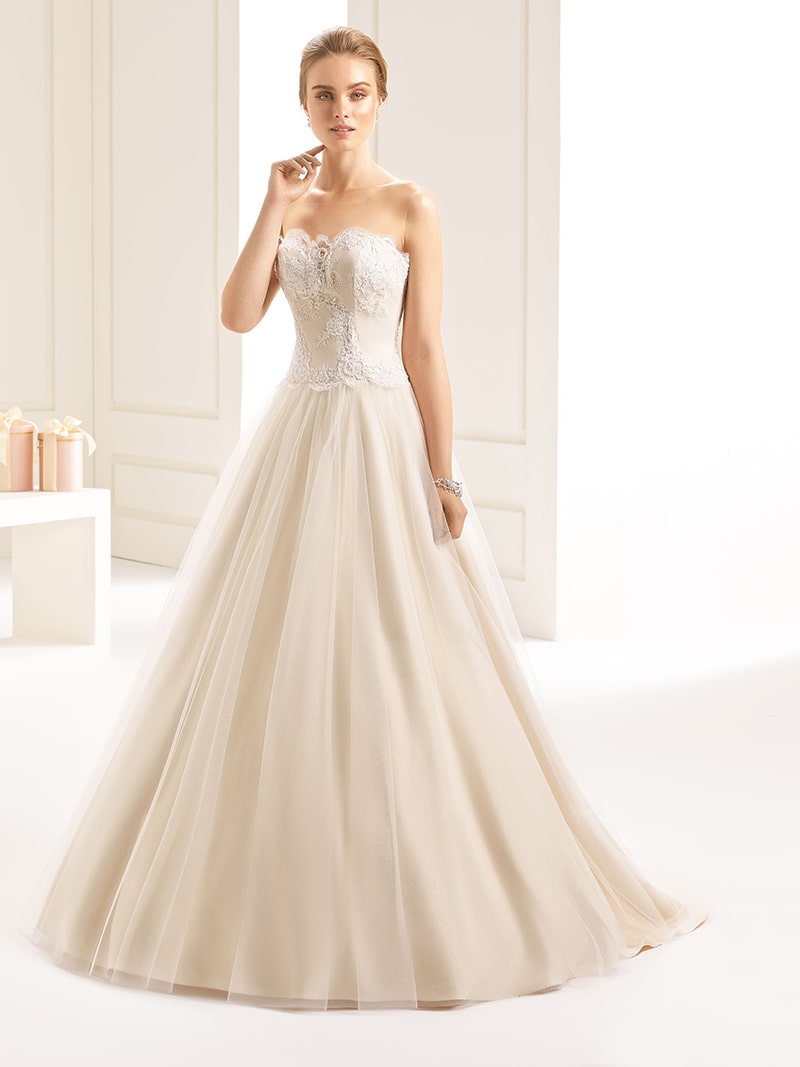 Yes, timeless! Not many brides know this but A line wedding dresses are not exactly a new style. The A line silhouette has been around for decades, is an absolute favourite of celebrities and is almost a classic. Did you know that the term 'A-line' was first coined by none other than the haute couture legend Christian Dior. However, the silhouette then was not identical to the cut we are used to seeing today. According to a post on the Met Museum's Heilbrunn Timeline of Art History, Dior's A-line dresses originally had a smooth silhouette that gradually got wide over the hips and legs. The silhouette debuted in Dior's Spring 1955 collection, which was simply titled 'A-line'. It was instantly liked and loved by one and all.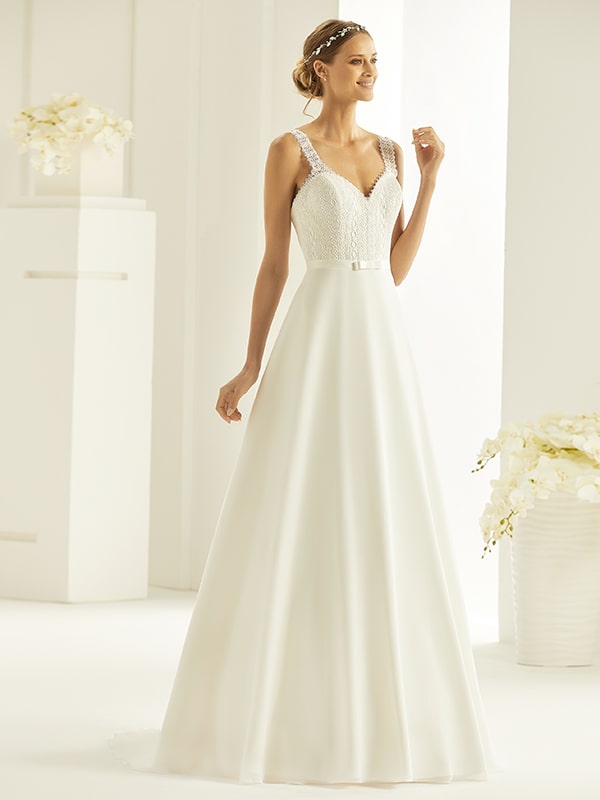 It was a few years later that Dior's assistant, the famous French designer Yves Saint Laurent, modified the design to create the A-line silhouette that we see today. But one surely wonders, in an industry as prone to quick changes as fashion, what is it about this cut that has helped it stand the test of time? What is about A line wedding dresses that have made them and keep them so popular? The answer is this particular design helps to accentuate the beauty of feminine figure without needing to use painfully constricting corsets or difficult-to-manage skirts. It is freeing and empowering. It is flattering because it does not want to bind the female figure into the age-old idea of hourglass beauty. It celebrates beauty in its truest form, by providing the bride with comfort and confidence.