Jul 11, 2019
Bianco Evento 2020 Dress Collection: our most exciting collection to date!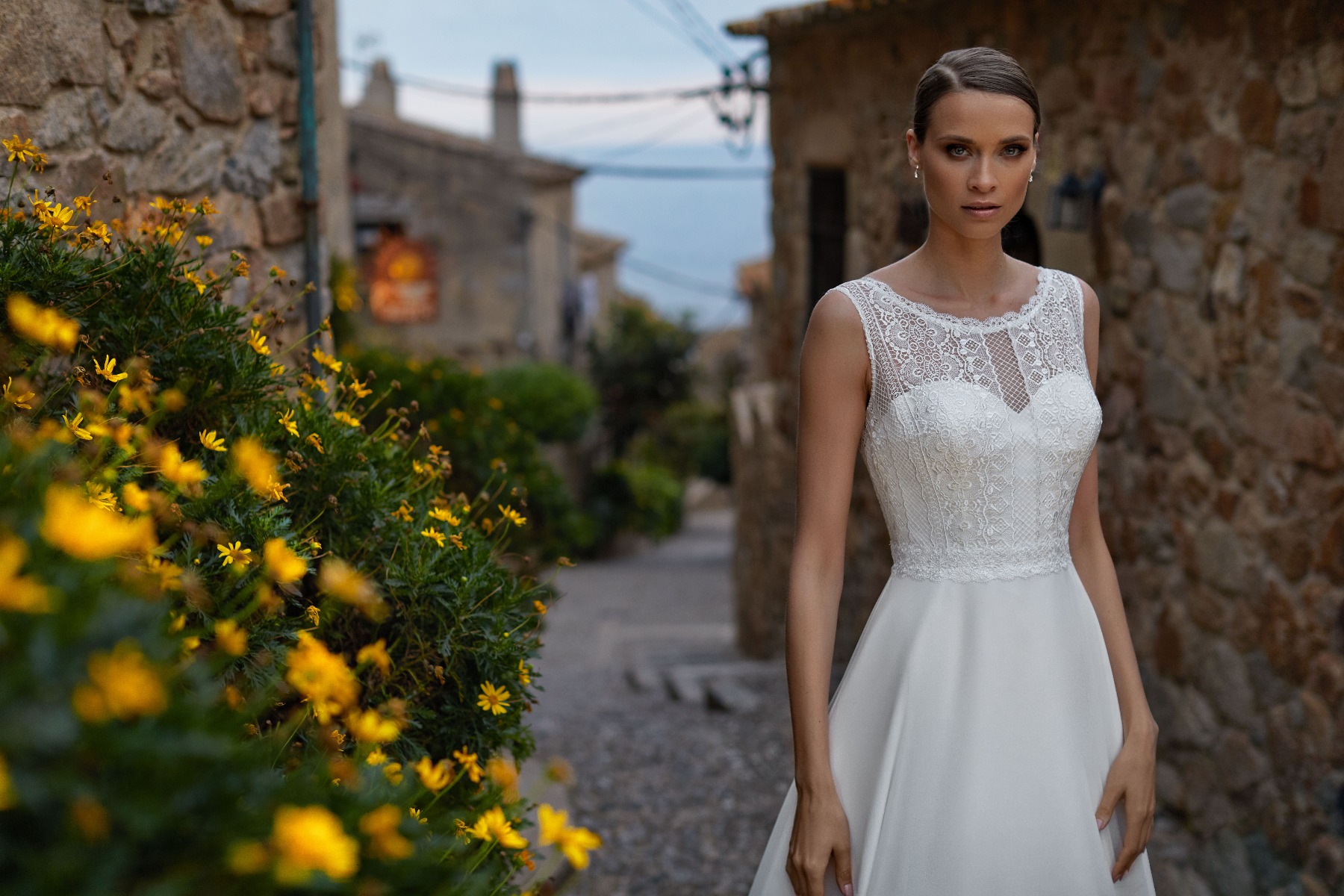 The new Bianco Evento Dress Collection is dedicated to the romantic brides around the world.
The new designs – all made in the EU - are a perfect mix of simple silhouettes with sophisticated details, suitable for brides who want to shine and feel comfortable on their wedding day.
After the great success of the 2019 Collection, Bianco Evento continues a refined and elegant style, with a unique modern touch.
Trends, innovation, high-quality materials are all key features of the new Bianco Evento collection.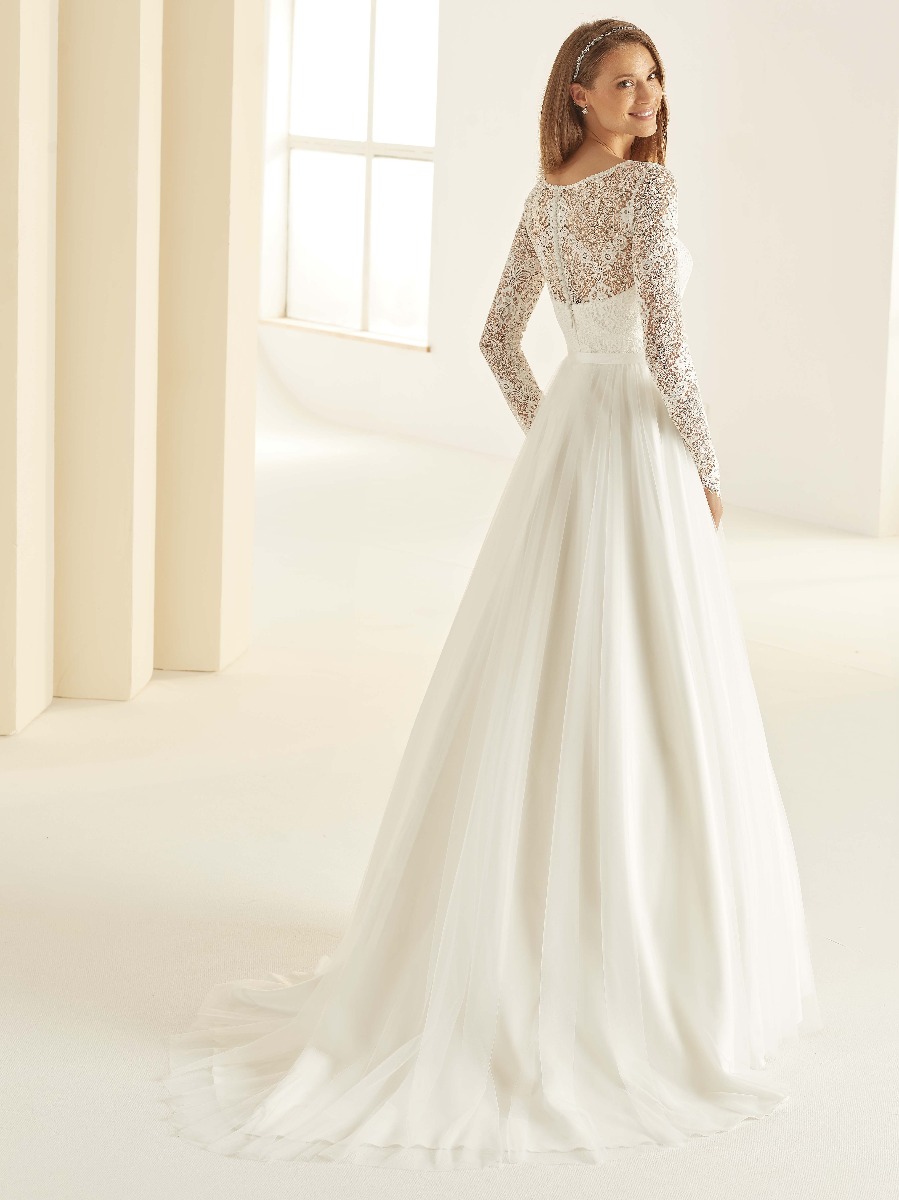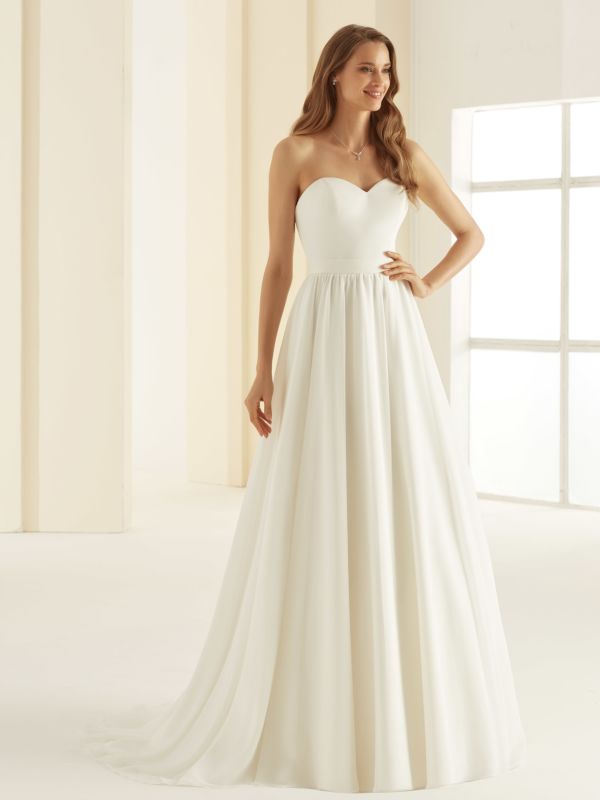 New campaign, new 2020 dresses
The new Bianco Evento campaign presents a beautiful and confident bride in a stunning landscape, the Spanish coast.
After the charming hills of Tuscany, Bianco Evento has chosen the natural blue shades of the Spanish sea. These bright colors reflect the essence of Bianco Evento brides: joyful women who love simplicity and natural beauty.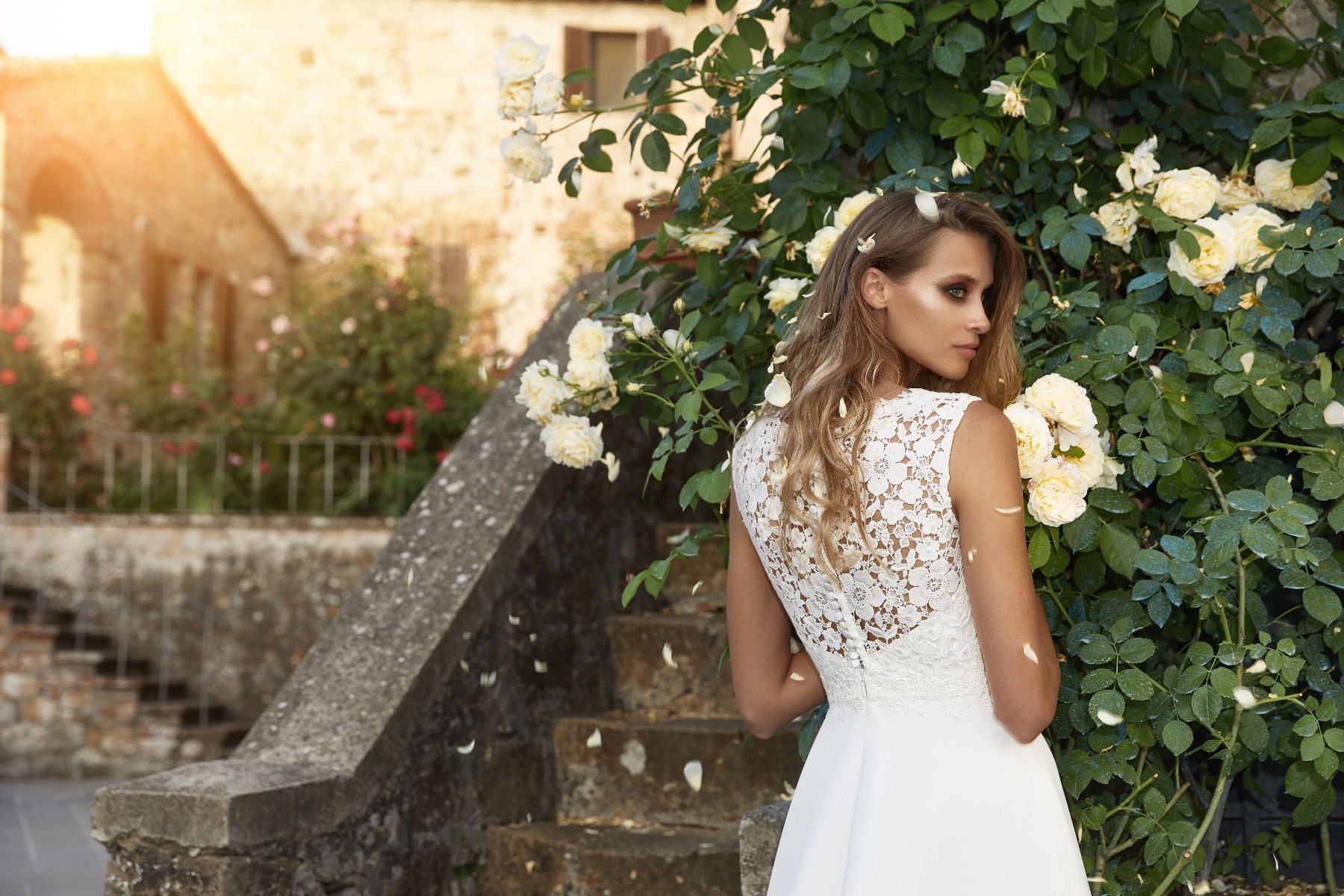 Macramé and Mikado, welcome back
The combination of macramé lace and light chiffon still preserve the bohemian touch; while the Mikado brings back a classic style with bold duchess lines.
2020 on trend
Modern is also creativity: Bianco Evento incorporates the trend of separated skits to mix and match with corsets and lace boleros. The 2020 Collection presents four brand new skirts in chiffon, satin and glitter tulle.